Don't miss the latest stories
Share this
FBI Uses WhatsApp To Nab Conman Who's Been Selling Fake Keith Harings, Basquiats
By Mikelle Leow, 13 Jul 2021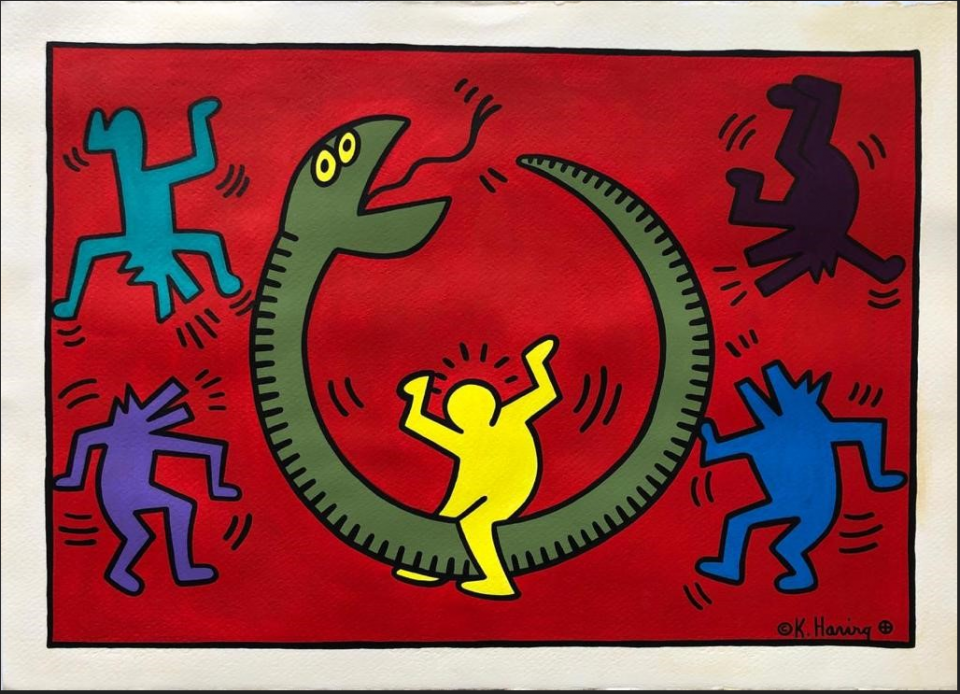 One of the fake paintings hawked by the accused, Angel Perada. Image via United States Department of Justice
It's not easy
—even for museums—to acquire artwork made by the hands of New York icons
Jean-Michel Basquiat
and
Keith Haring
, so one man dreamed loftily and decided to sell forged pieces to auction houses for millions of dollars.
Alas, Icarus here
flew too close to the sun, leading him to the FBI.
As detailed by
the
New York Times
and
Artnet News
, New York law enforcers have arrested a 49-year-old Mexican man by the name of Angel Pereda, also known as Angel Luis Pereda Eguiluz, for trying to sell alleged counterfeits to auction houses in 2020 and 2021, claiming they were authentic artworks by Basquiat, Haring, and other artists.
Manhattan US Attorney
Audrey Strauss
said
the legitimate versions "would be worth millions." These dupes, on the other hand, "have little or no value, except potentially as evidence of the alleged crime."
Assisting with the case
was the Keith Haring Foundation, which confirmed that two artworks offered by Pereda to two auction houses were not created by Haring.
One of the people
who sold Pereda's forged art ended up cooperating with the FBI to establish a sting. By law enforcement's instruction, the individual told Pereda that his
Glory Boys Kingdom
replica had been identified as a fake, and Pereda could prove its authenticity and even sell it for more than US$6 million simply by offering a fresh set of provenance papers.
Pereda then
sent over a forged document to the seller via WhatsApp, and the FBI got its guy through this text message. It arrested the man for wire fraud.
The 49-year-old
now faces up to 20 years in prison for his suspected crimes.
"He used [buyers']
trust to his advantage by passing off worthless pieces as priceless works of art," said FBI Assistant Director William F. Sweeney Jr.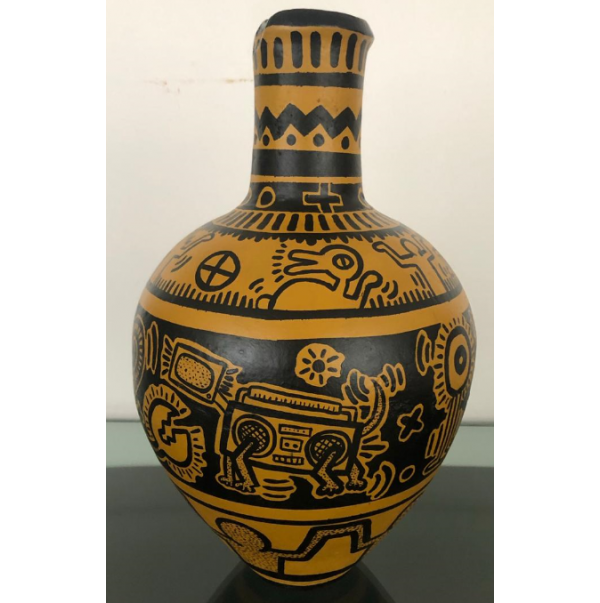 A forged vase sold by the accused, Angel Perada. Image via United States Department of Justice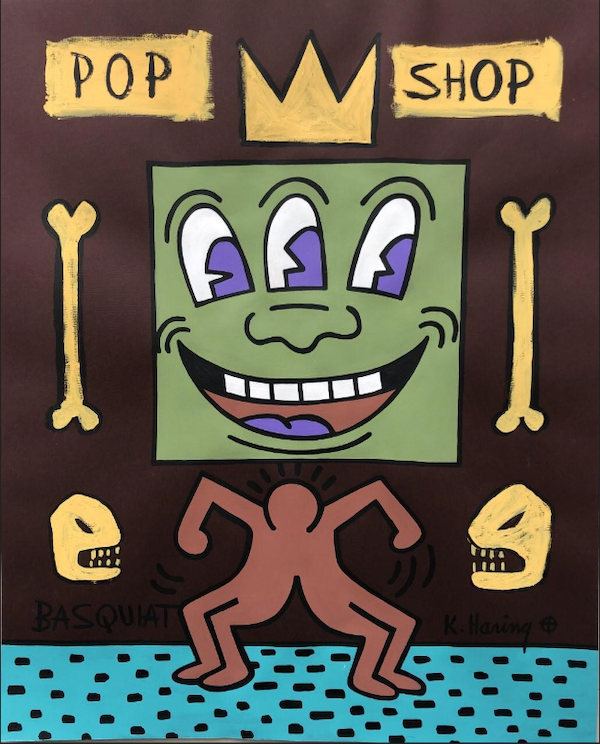 A fake painting sold by the accused, Angel Perada. Image via United States Department of Justice
[via
Artnet News
, images via
United States Department of Justice
]
Receive interesting stories like this one in your inbox
Also check out these recent news