Don't miss the latest stories
Share this
Marvel Perfectly Synced Up 'Loki' & 'WandaVision' Finales, And Fans Are In Awe
By Alexa Heah, 21 Jul 2021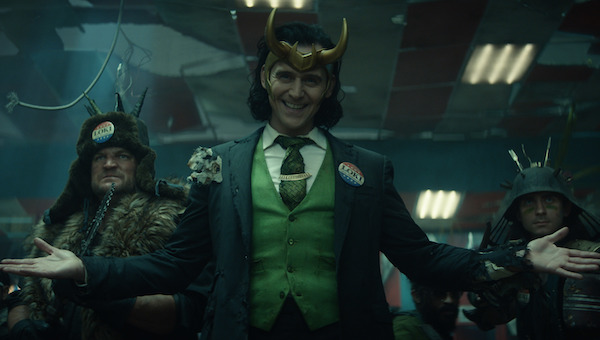 © Marvel Studios 2020. Image via Disney Media & Entertainment Distribution
With the first season
of
Loki
coming to an end with an unexpected twist, fans are already eagerly awaiting the next season. While rewatching the ending scenes of the final episode, a fan discovered that the finales of
WandaVision
and
Loki
could actually be synced.
According to
YouTube channel
Everything Always
, a new fan theory has emerged that if you sync two of
WandaVision
and
Loki
's ending scenes, they overlap in a way that's too perfect to not have been intentional. It could also change Wanda Maximoff's role in the Marvel Cinematic Universe (MCU) from here on.
If you rewind
to the part in the
Loki
finale where Jonathan Majors's Kang / He Who Remains takes a pregnant pause, you'd realize that when he finally speaks again, he's suddenly made peace with death and the beginning of the multiverse of madness. However, if you play the scene at the same time as the part in
WandaVision
's finale when Wanda flips on the runes, they eerily match in both length and music.
If this isn't
just pure coincidence, Everything Always posits that He Who Remains had sensed the exact moment when Wanda realized her true powers, and became the only threat that could destroy him. Thus, he wouldn't care if he died, as a self-realized version of Wanda was already on the way to get him.
Convinced? Well, if
you want to dig more into the theory behind this match up, watch the video below.
[via
Esquire
, cover image courtesy of
Marvel Studios. © Marvel Studios 2020. All rights reserved.
]
Receive interesting stories like this one in your inbox
Also check out these recent news