Don't miss the latest stories
Share this
Crows Can Understand The Concept Of Numeral Zero, Proving Their Intelligence
By Ell Ko, 22 Jul 2021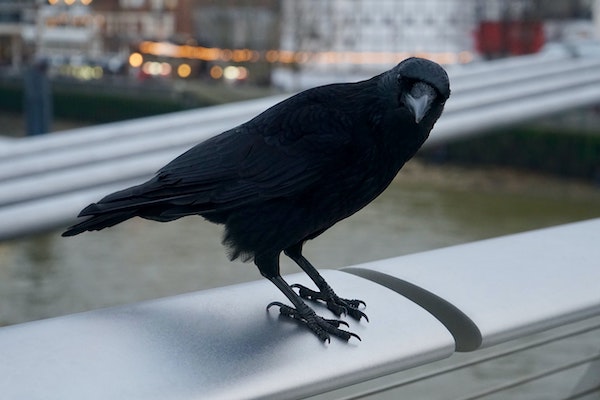 Image via MikeBirdy / Pexels (CC0)
It might come
as a surprise, but the concept of zero is actually a pretty
recent
human mathematical invention. More recent than the other numbers we know today, at least.
This makes the findings
from the University of Tübingen, Germany, even more impressive: crows can understand zero as a numerical quantity (regarding it as something, instead of nothing). Apart from that, they might also be able to understand that zero indicates the smallest value on a mental number line.
In a study
published in
The Journal of Neuroscience
, the research team tested the crows by using displays of between zero and four dots. The crows were trained to indicate if both displays had the same value.
While doing so,
their brain activity was monitored. Crows have particular neurons that light up when certain quantities are seen, one for each value. So when they saw the zero-dot displays, a new neuron was fired.
"These animals may not
need the concept of numerosity zero – unlike countable numerosity – in their day-to-day living," Andreas Nieder, study co-author, told
IFLS
. "But they are smart enough to be able to learn this abstract category."
When the birds ran
into error, it was seen that the zero dots were more often confused with one dot than the other higher values. "This effect [would only be] expected if… crows can understand the empty set as the smallest numerical value on the number line," Nieder explained.
After all, crows don't
have the reputation of the
smartest birds
for nothing. They've definitely earned that title.
[via
My Modern Met
, cover image via
MikeBirdy / Pexels
(CC0)]
Receive interesting stories like this one in your inbox
Also check out these recent news