Don't miss the latest stories
Share this
NASA's Hubble Captures Stunning Galaxy Photos After Surviving Computer Crash
By Ell Ko, 22 Jul 2021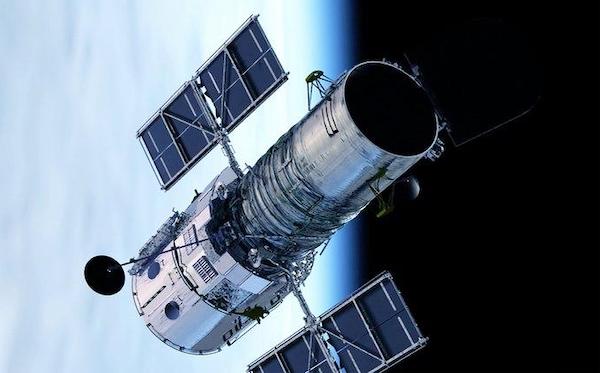 Image via ID 156907058 © Archangel80889 | Dreamstime.com
Hubble has been resurrected.
The beloved telescope space photographer has captured some gorgeous new images after being brought back to life after a
period
of inactivity and uncertainty, signaling its joyous return.
"I'm thrilled to see
that Hubble has its eye back on the universe, once again capturing the kind of images that have intrigued and inspired us for decades," NASA Administrator Bill Nelson
described
. "This is a moment to celebrate the success of a team truly dedicated to the mission. Through their efforts, Hubble will continue its 32nd year of discovery, and we will continue to learn from the observatory's transformational vision."
In a rescue effort
for the observatory orbiting 340 miles from Earth, the scientists and engineers worked together with Hubble alumni, who returned to help the team. They uncovered documents from decades ago, when Hubble was first launched, to figure out how to fix the Science Instrument and Command & Data Handling unit, where the payload computer resides.
After 15 hours of working
on switching the system to the computer's backup hardware units, the team reached victory on July 15 and Hubble happily resumed operations on July 17.
One of the first images
captured then were two "
peculiar galaxies
." It comes as part of part of a program to survey "oddball galaxies" scattered across the sky, led by Julianne Dalcanton from the University of Washington. On the left, ARP-MADORE2115-273; on the right, ARP-MADORE0002-503.
The ARP-MADORE2115-273
is described as "a rare example of an interacting galaxy pair in the southern hemisphere," and the ARP-MADORE0002-503 a "large spiral galaxy with unusual, extended spiral arms, at a distance of 490 million light-years."
"The sheer volume of
record-breaking science Hubble has delivered is staggering," stated Thomas Zurbuchen, associate administrator of NASA's Science Mission Directorate. "We have so much to learn from this next chapter of Hubble's life."
All instruments on the Hubble Space Telescope are now in operational status, and science data is once again being collected to further our understanding of the universe. https://t.co/1pskum8dXY

— Hubble (@NASAHubble) July 17, 2021
[via
Space.com
, images via various sources]
Receive interesting stories like this one in your inbox
Also check out these recent news