Don't miss the latest stories
Share this
The British Devised 'Mock Bananas' To Cope With World War II Shortage
By Mikelle Leow, 02 Aug 2021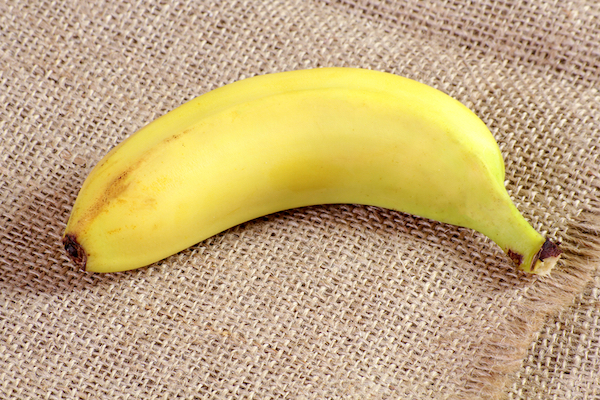 Image via Photo 202537119 © Alain Wacquier | Dreamstime.com
In the modern day,
a worldwide virus outbreak drove a mania in banana bread-baking, leaving shelves empty of the fruit and other pantry staples. But the British endured far worse in the 1940s—there were no bananas at all, as the tropical fruit had entirely been banned.
Among those sworn into
a life of quarantine baking, this writer stumbled upon 2019 reports from
The Daily Meal
and
Atlas Obscura
detailing a ban on the import of bananas by Lord Woolton, the Minister of Food, in November 1940. The nation was forced to completely stop the transportation of the fruit, as refrigerated ships were required for the war.
Whether it was
a case of no-banana goggles or not, locals were devastated over this fruitless loss. The era was soundtracked, in part, by songs like
Yes We Have No Bananas
and
When Can I Have a Banana Again?
.
To keep the people
strong, the Ministry of Food recruited a team of home economists to teach the public how to eat healthily using the few rations they had. These included pioneering television chef
Marguerite Patten
, who would later be known as "the queen of ration-book cuisine." From her, Brits learned to replicate sausages from lentils, oyster soup from artichokes, and fish cakes from potatoes, beans, and anchovy paste.
One of the most
stand-out "food hacks" of the time was something called "mock banana." To help people cope with the banana-shaped holes in their hearts, Patten devised a recipe using parsnips that were boiled or roasted, before being sweetened with caster sugar and flavored with banana essence (typically made from diluted isoamyl acetate—yum). For full effect, the mock bananas were sometimes colored yellow.
It's unclear how
popular this makeshift fruit was, but if user-submitted documentation in the
BBC
's
WW2 People's War
archive is to be believed, mock banana had its legions. "We thought it was [real] bananas, as we had never tasted them before!" one Mrs Farrow wrote. Another reader recounted: "I remember a dear friend telling me she made this for her husband, who loved it, thinking she had got hold of bananas in wartime… but when he found out the truth, he refused to eat any more." To maximize the recipe, one person detailed that her mother would add milk to the mixture.
Side by side,
it seems there is no comparison. "Our mothers used to make 'mock banana' with parsnips. It was awful!" one reader shared. And British blogger Carolyn Ekin, who tested the recipe with butter and bread in 2016, found that mock banana still tastes of parsnips, and that it is "rather strange and bizarre, but not unpleasant."
Thankfully, by 1945,
there was no longer a need to rely on this una-peel-ling recipe. The end of World War II ushered the first shipment of bananas, with five million of them arriving at the Avonmouth dock. "The first cargo of bananas has arrived at this port since the war," a narrator declared. "We hope it's the prelude of many more to come."
[via
The Daily Meal
and
Atlas Obscura
, cover image via
Photo 202537119 © Alain Wacquier | Dreamstime.com
]
Receive interesting stories like this one in your inbox
Also check out these recent news