Don't miss the latest stories
Share this
China Plans Megaship That Stretches For Miles, Assembled Entirely In Space
By Ell Ko, 27 Aug 2021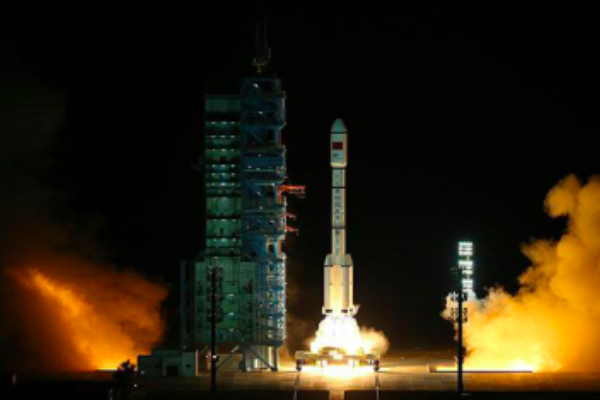 China's Tiangong-2 rocket at launch. Image via China Manned Space Agency
It has been
revealed that researchers in China are investigating a potential megaship to be assembled in orbit, and they are wanting it to stretch for miles.
According to
a report by the
South China Morning Post
(
SCMP
), the National Natural Science Foundation of China made a proposal as part of the country's aerospace strategy, which has been ramped up considerably this year with the
Tiangong station
in April. It's planned to be put in place for long-term crewed missions.
It has also
been said that the proposal purportedly calls this project an "ultra-large spacecraft spanning kilometers." Whether it will be long and narrow, or have some substantial width or depth to it, is unknown at this stage.
The SCMP
reports that the published blueprint states that in order to finish the spacecraft, multiple launches would need to take place, and the actual assembly would be done in space. Otherwise, it would be too heavy and large to launch all at once when fully assembled.
Researchers are now,
however, tasked with an extremely difficult responsibility: finding ways to minimize the total weight of the spacecraft in order to reduce the total amount, and costs, of launches required to get it all into space.
In addition to
this, the structures must be fully optimized for safety. Any of the components vibrating, drifting, or spinning out of control during assembly would be extremely dangerous. And, all this has to be done within budget.
This is one
of 10 proposals released by the maths and physics departments of the Foundation. It's been reported that five projects will be funded in total, each with a budget of 15 million yuan (US$2.3 million).
[via
Interesting Engineering
, image via
China Manned Space Agency
]
Receive interesting stories like this one in your inbox
Also check out these recent news