Don't miss the latest stories
Share this
The Classic Bottle Receives A Clever, Modern Tweak So You'll Get Every Last Drop
By Alexa Heah, 27 Aug 2021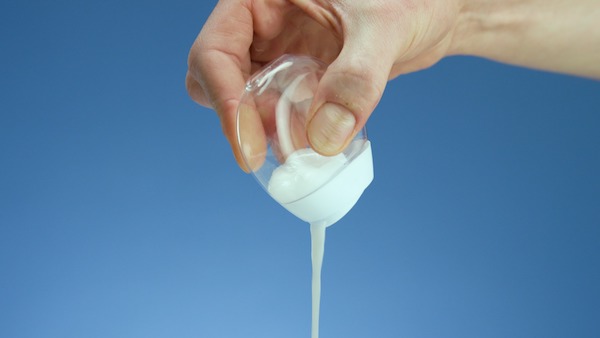 Image via LiquiGlide
All of us
know the feeling of getting to the end of a bottle of shampoo or body wash, and not being able to get the last of the product out no matter how hard we shake the bottle.
Now, a company
called
LiquiGlide
has designed a bottle that's slippery on the inside, so you'll get every last drop of product.
This was
achieved by adding a non-toxic layer of lubricant to the inside of the bottle, which helps eliminate friction and help get all the product out.
It's also a great
eco-conscious initiative, as recycling companies can't recycle bottles with products still in them. As per
Input
, bottles often end up in landfills because they haven't been cleaned before being recycled.
"We all think
when we throw a bottle into a recycling bin it will get recycled, but recycling is almost impossible when product is left behind and you need a significant amount of water to clean it. So the reality is that some of this packaging actually ends up in a landfill," Kripa Varanasi, co-founder of LiquiGlide, told
Fast Company
.
Recycling aside,
most shampoos, conditioners, or facial products don't come cheap. Customers have done everything to get all of the product out, including cutting bottles into halves to scoop out remnants.
The new bottle
will help reduce product waste, as well as create a much more convenient way of ensuring you've used up everything.
Previously, the company
worked with Colgate on a
slippery toothpaste tube
, and has said it's currently in discussions with personal care brands to manufacture its bottles on a large scale.
Hopefully, companies
will be receptive to these eco-friendly, cost-saving bottles, so it'll be good for both our wallets and the planet.
[via
Input
, cover image via
LiquiGlide
]
Receive interesting stories like this one in your inbox
Also check out these recent news