Don't miss the latest stories
Share this
Futuristic Meals Are Packed In Squares, And People Don't Know What To Feel
By Mikelle Leow, 28 Aug 2021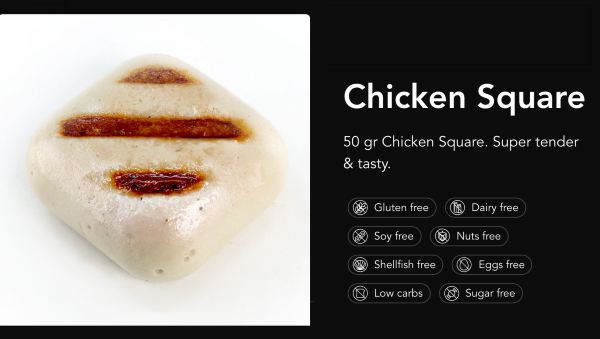 Screenshot via SquarEat
Most people would
prefer their food to be plated neatly—but is there such a thing as being too neat?
Miami-based meal plan
startup
SquarEat
believes it is on the cusp of "disrupting" the way people have their meals by transforming foods into squarish,
Minecraft
-esque patties. "Disrupting" is right, as the food squares have surfaced on social media to the bafflement of onlookers.
What In the Black Mirror is this
👁👄👁 https://t.co/b6w0FhnpZE

— M♎️ (@mdgalera28) August 25, 2021
To prepare the squares,
natural foods like meat, vegetables, nuts, and rice are cooked at low temperatures and then "thermal-shocked" into individual patties. Despite appearances, they retain the textures and flavors of their ingredients. Squared chicken, for instance, still has its fibrousness, while the cubed chocolate pancake "actually [tastes] like a real one," one early reviewer
noted
.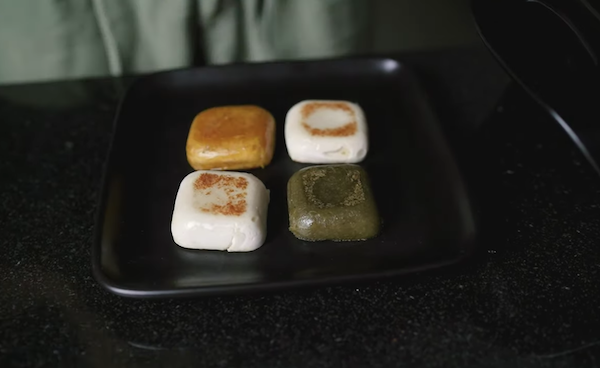 Video screenshot via SquarEat
Clarifying that
the blocks are actual meals, and aren't meant as meal replacements and the like, SquarEat's chief marketing officer Maria Laura Vacaflores told
TODAY
, "There's no substitute at all… For example, the chicken is just chicken breast, black pepper, lemon and rosemary. It has nothing weird, no additives." She added that "people try it and say, 'Wow, it tastes just like chicken'… because it is chicken."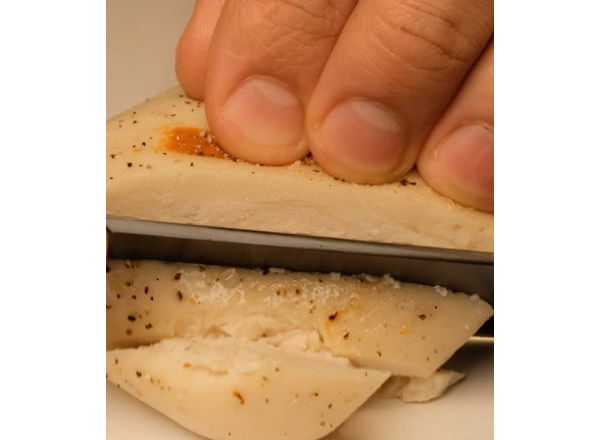 Screenshot via SquarEat
Customers can
order full meals of the patties, in four- or six-piece sets, including the 'American Meal-Box' of prime-cut beef, herb-infused Italian extra virgin olive oil, and a square of mixed green vegetables; the 'Classic Meal-Box' consisting of tender low-fat poultry, green vegetables, and aromatic Indian rice; a 'Fisherman Meal-Box' featuring an Atlantic salmon square; a 'Plant-Based Box' with "flavorful legumes," summer squash and potatoes; and a 'Sweet Break Meal-Box' with pure cocoa pancakes to end things on a sweet note.
Screenshot via SquarEat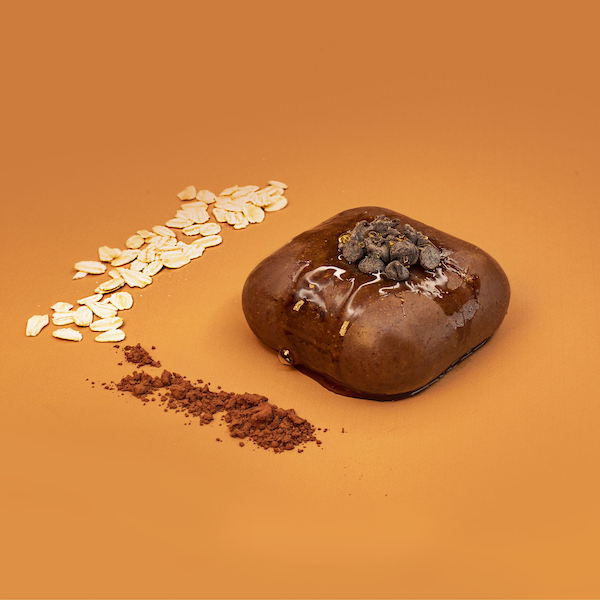 Screenshot via SquarEat
The squares weigh
about 50g each, but serving sizes vary. A full serving of, say, chicken, would be three squares, which would amount to 204 calories and 33g protein, and be adequately "filling" and nutritious alongside the recommended carbohydrates and greens.
And since they're
precooked, the squares can be eaten cold, warmed or cooked via various methods. The patties, shipped in eco-friendly boxes, stay fresh for at least two weeks upon delivery.
The startup
justifies that there are many benefits of packing the foods in squares. From a manufacturing standpoint, they're easy to cook, stack, store, and pack, therefore requiring fewer deliveries and being much more scalable overall.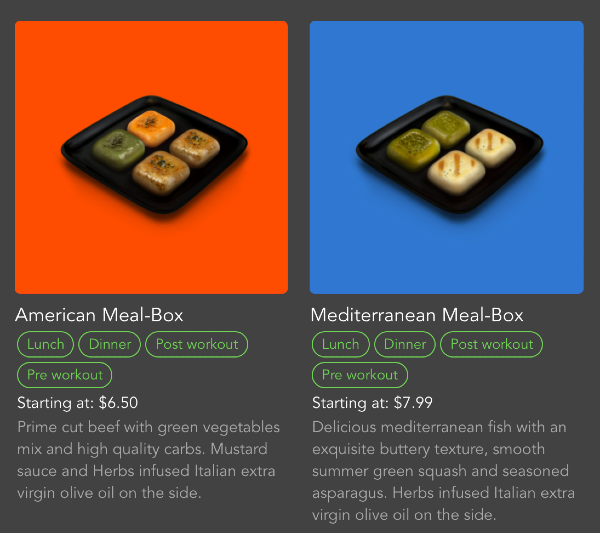 Screenshot via SquarEat
Savings made during
production would be passed on to consumers. Maintaining a uniform shape allows the company to keep prices low, with prices set at US$5.50 to US$7.99 per meal.
Vacaflores urges
the public to view the food squares with an open mind and "leave behind is their original idea about the external appearance of the food."
"We are not
the first food concept that adopted the square shape, if you, for example, think about tofu," she told
TODAY
.
With the patties'
unusual appearance and longer shelf life, however, internet users have likened the concept to dystopian movies like
Soylent Green
and
Snowpiercer
.
wow if i really stare at the grill marks as i eat this it almost feels like i'm there, in the Before Times pic.twitter.com/KTlgRjw3je

— alth0u 🤸 (@alth0u) August 24, 2021
The criticism has
taken the firm aback, and Vacaflores has even admitted to feeling hurt by comments from people who have judged the meals from a surface level. "Once you try it, if you say you don't like it, I respect that, because you're trying it," she told the news outlet. "But people think, because of the shape or the look, that it's something not normal. I don't know why they keep comparing it to
Soylent Green
. It's a crazy thing."
In fact,
the patties haven't even made an official debut yet. SquarEat intends to begin deliveries in Miami in the next few weeks, before rolling out nationally.
With that being said,
the company also has its backers. Its pitch on investment platform
WeFunder
has amassed US$150,000 from individual investors, though its ultimate goal is to reach US$700,000.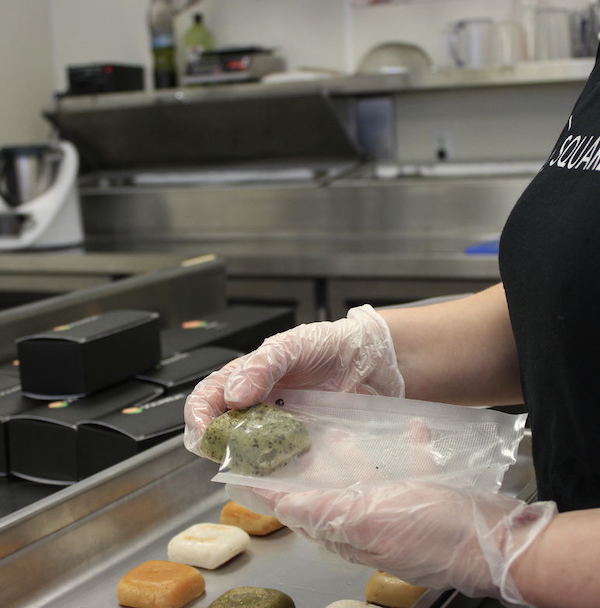 Screenshot via SquarEat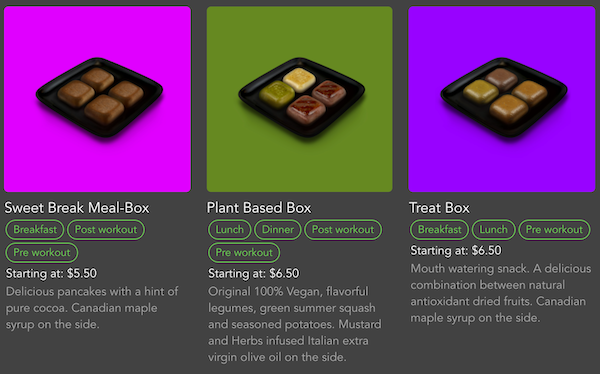 Screenshot via SquarEat
i will not eat the squares pic.twitter.com/BwMFH9ExEv

— shoe (@shoe0nhead) August 24, 2021
The future is here and it's actually worse than it looked 55 years ago. pic.twitter.com/sKVCCUxMR6

— Angry Exile (@AngryExile) August 24, 2021
Fashionable new AirPods cases https://t.co/i3jhjNXZSX

— Drew B. (@DrewBonnerMusic) August 24, 2021
Love 2 see some techbros "invent" Soylent Green https://t.co/Ivlu31awCk

— Mo Ryan (@moryan) August 25, 2021
just found out about squareat and if i don't try one of these little minecraft meals i will die pic.twitter.com/WWVMnIRtsa

— sen 森 (@sen_ebooks) August 25, 2021
being driven insane by my absolute need to bite into these just to know the mouth feel pic.twitter.com/Ll16wTGhsW

— sen 森 (@sen_ebooks) August 25, 2021
[via
TODAY
, images via
SquarEat
]
Receive interesting stories like this one in your inbox
Also check out these recent news