Don't miss the latest stories
Share this
Astronauts Use This Upside-Down Pen To Write Without Leakage In Orbit
By Ell Ko, 30 Aug 2021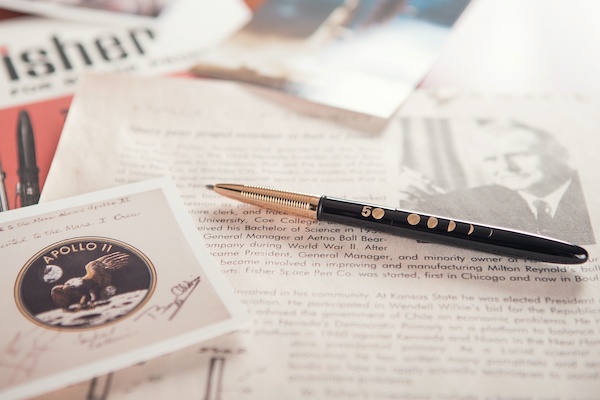 Image via Fisher Space Pen
When NASA
invested US$1 million into a pen that was specifically made to write in space, it felt like overkill compared to the Russians, who were simply using pencils with thick lead. In fact, their introduction of US$129 mechanical pencils was met with so much
outrage
that the agency backtracked on its decision.
However, the
Fisher Space Pen proved to be a crucial integration to the space missions when it was introduced in 1968.
Graphite from
traditional pencils may be dangerous to astronauts or spacecraft if they break off from the pencil, which isn't a rare occurrence. Floating in zero gravity, these splinters pose hazards to sensitive electronics as well as personnel.
Considering the fact
that it's also highly flammable, and the cabin of a spacecraft is pumped full of oxygen—well, keeping graphite away sounds better and better by the second.
Paul Fisher of
the Fisher pen company was already experimenting with different types of writing instruments. Not only was he the man behind the first universal pen cartridge, according to
autoevolution
, but he was also already working on something that could be used upside down or horizontally.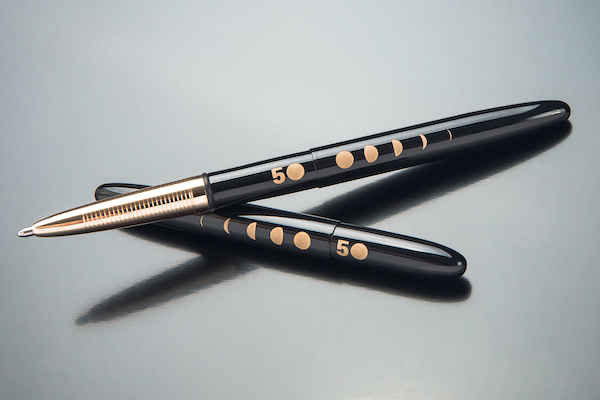 Image via Fisher Space Pen
The piece of stationery
allows its ink to be liquid only when pressure is applied to its nib. The company's
patented design
includes a sealed and pressurized ink cartridge, working alongside compressed nitrogen. Resin is added to the ink to make it thicker, reducing leakage under pressure.
When the ball
at the tip of the pen starts to roll on paper, friction between the thixotropic ink—almost a solid until friction is applied—and the ball "activate" the fluidity of the ink, and the pen can write.
When NASA
reached out to him, it felt natural to proceed with the partnership. Although the crew only needed the pen to be able to last a third of a mile, initial tests of the pen drew a line more than three miles long.
But it's not
just limited to orbital usage; the pen can be used in any condition, the company explains. You can use it underwater, on grease, and in extreme temperatures.
The Fisher chrome
Bullet Space Pen (#400) is in the permanent collection at the Museum of Modern Art (MoMA) in New York, representing "a symbol of elegant, industrial American design." And the Russians have begun to use it, too.
[via
autoevolution
, images via
Fisher Space Pen
]
Receive interesting stories like this one in your inbox
Also check out these recent news