Don't miss the latest stories
Share this
Mercedes-Benz Showcases 'Avatar'-Inspired Car Concept Powered By Your Mind
By Ell Ko, 08 Sep 2021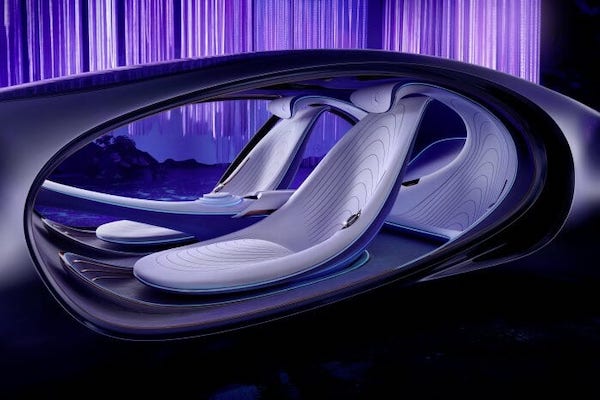 Image via Mercedes-Benz
Mercedes-Benz revealed
a concept vehicle by the name of the 'VISION AVTR' in January 2020, describing it as a vehicle inspired by the 2009 box office hit
Avatar
. But the company didn't stop there; further developments see the car now being possibly controlled by thought.
This opens up
a world of possibilities that not only enhance the way we interact with our cars, but also make driving a better experience for people with disabilities.
Showcased at
this year's IAA, the AVTR now incorporates brain-computer interfaces (BCI), which will allow commuters to take full control of things like navigation setting and ambient lighting "completely independently of speech and touch."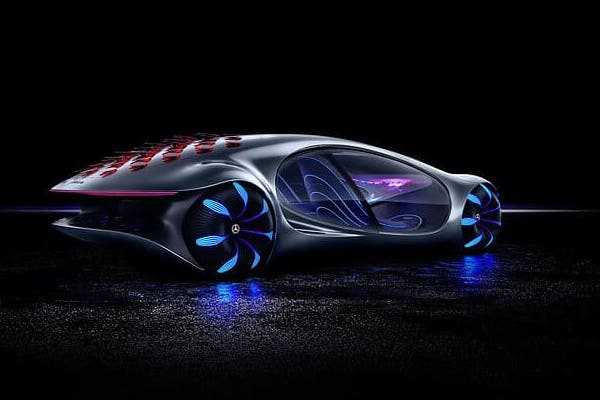 Image via Mercedes-Benz
It works by
attaching a BCI device to the user's head, somewhat resembling a headband. This measures brain waves from the cortex when reacting to prompts on the dashboard display.
This is then
analyzed to determine which light points the user is focusing on. At full attention, neuronal activity is higher, and this is recognized by the technology. That information is sent to the car, which will act on instruction.
Image via Mercedes-Benz
With this newfound
power, users can interact with the built-in worlds of the dashboard. They can "generate wind, grow plants, select parking spaces to charge or turn day into night," according to the
news release
.
Mercedes highlights
a particular aspect in
Avatar
to illustrate its investigation into the interaction between user and vehicle: the neuronal connection between the Na'vi and nature.
No changes
were made to the exterior of the car, which boasts a gorgeous seamless silhouette and vegan leather seats.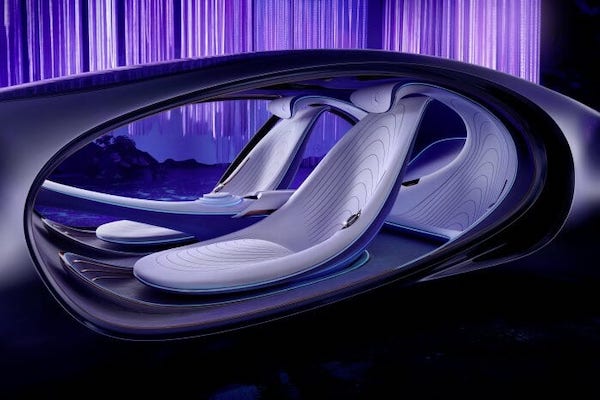 Image via Mercedes-Benz
"BCI technology
can make it possible to relieve the user even more, in order to be able to focus on the driving experience," states Markus Schäfer of the Board of Management of Mercedes-Benz AG.
"This concept vehicle
impressively depicts the future of mobility in which man, nature and technology are in harmony with each other."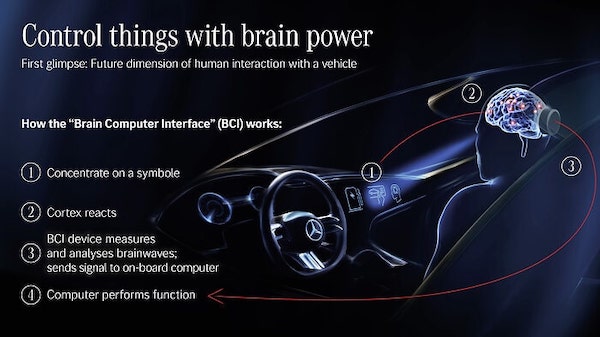 Image via Mercedes-Benz
[via
HYPEBEAST
, images via
Mercedes-Benz
]
Receive interesting stories like this one in your inbox
Also check out these recent news