Don't miss the latest stories
Share this
$100K Worth Of NFT Artworks Are Damaged Due To A Bug, Now Lost Forever
By Ell Ko, 09 Sep 2021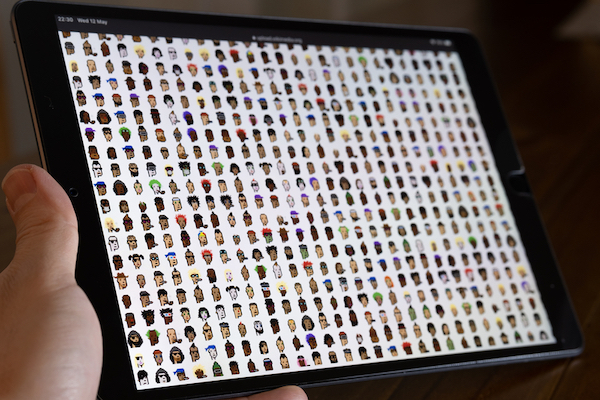 Image via ID 218574632 © Sedovukr | Dreamstime.com
When thinking of
non-fungible token (
NFT
) transactions, one of the most popular names that will spring to mind is OpenSea, the marketplace most used to trade these digital assets. In August alone, the
total volume
of transactions shot up past US$3 billion, a leap from the US$325 million in July.
But, as they
say, with great power comes great responsibility.
A blip in
the OpenSea software yesterday resulted in at least 42 NFTs with a combined value of around US$100,000 accidentally being burned. This means that they're lost, pretty much forever.
These lost NFTs
include some highly valuable art pieces from popular and exclusive collections such as Art Blocks, Bloot, and The Sevens,
Decrypt
reports.
Nick Johnson,
the lead developer of the Ethereum Name Service (ENS)—a service that provides easily-readable names for Ethereum wallet addresses—explained on Twitter that a bug was found on the marketplace's transfer page. This error burned NFTs that users were transferring to their wallet using an ENS name.
According to
Johnson, he tried to transfer the first ENS name ever registered, rilxxlir.eth, to his own wallet. It was sent to the wrong wallet address—AKA the void.
This happened as
OpenSea's interface, due to the bug, didn't resolve the ENS name attached to his wallet, instead replacing the "to" address with a jumble of characters.
So my first step before making the offer was to transfer it back to one of my personal accounts. For this I went to @opensea, hit 'transfer' and entered 'nick.eth'.

Moments later, transaction complete! rilxxlir.eth transferred to 0x0000...0000edd899b. Wait, what?

— nick.eth (@nicksdjohnson) September 7, 2021
When considering
the immutability of the blockchain, meaning the 42 NFTs in all their value are now lost for good in the void, this seemingly small error isn't so small anymore.
"Ownership of
rilxxlir.eth is now permanently burned," he later
confirmed
.
OpenSea has
not made any comment on the situation, and it's unclear if the affected users will receive compensation for what they lost.
[via
Decrypt
, image via ID 218574632 ©
Sedovukr | Dreamstime.com
]
Receive interesting stories like this one in your inbox
Also check out these recent news