Don't miss the latest stories
Share this
MUJI Showcases Inventive Tiny Home Storage Ideas That Multitask Better Than You
By Mikelle Leow, 09 Sep 2021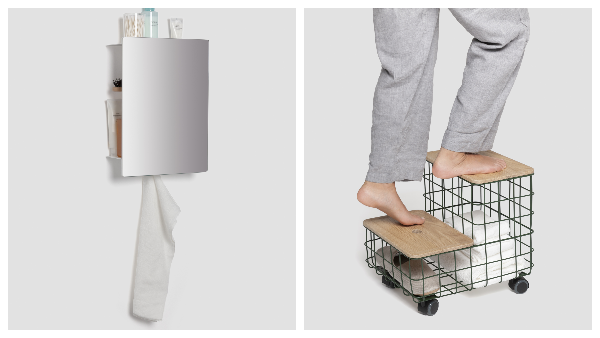 Images via ECAL/Jasmine Deporta
Can't seem to
have enough walking space at home? Sometimes, it's not you, but the furniture.
Case in point:
these clever home storage solutions proposed by MUJI and bachelor industrial design students from the Lausanne University of Art and Design (ECAL) in Switzerland, with guidance from Swiss designer Michel Charlot.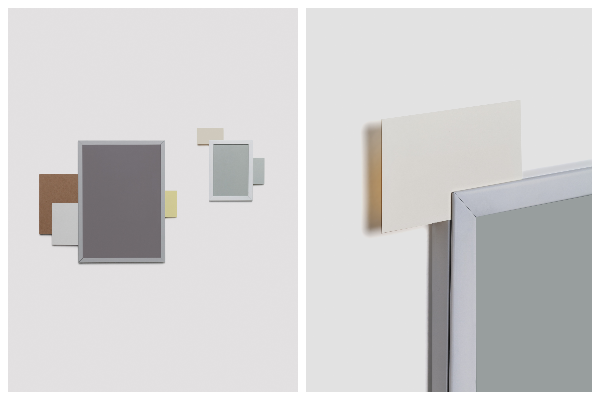 Clip-Hanging Frames with slots for notes and cards, designed by ECAL/Eugénie Perrin. Images photographed by ECAL/Jasmine Deporta
Now displayed at
Milan Design Week, the
Compact Life
showcase features multifunctional household furniture and accessories perfect for smaller apartments, ensuring that you won't have to purchase a separate piece of furniture to fulfill just one purpose—and ultimately maximizing what little space you may have at home.
The collection draws
from MUJI's instinct to observe everyday life and discover needs that are often overlooked.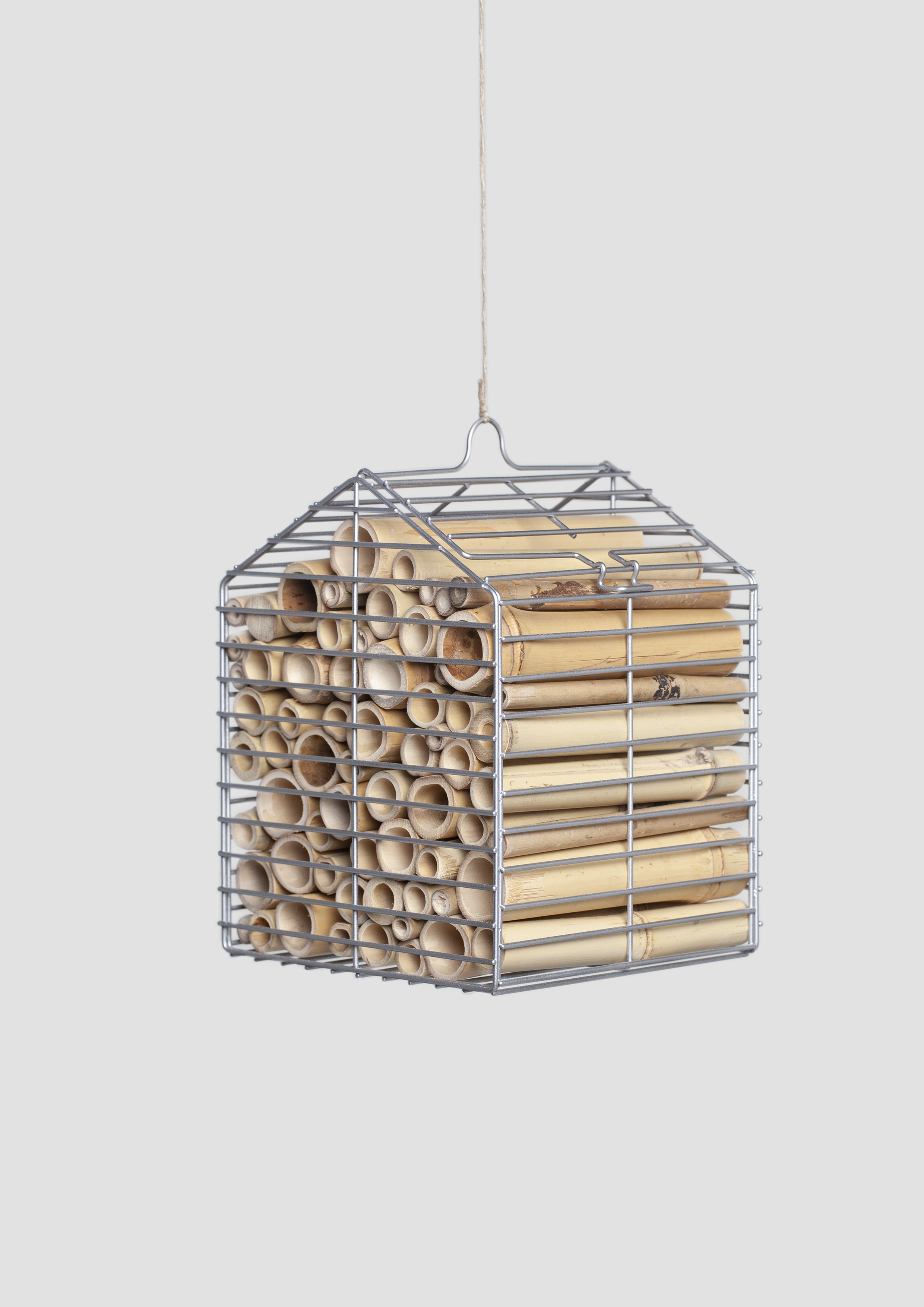 Insect House: a birdfeeder, home for insects, and a storage unit. Designed by ECAL/Jillian Reichlin; image photographed by ECAL/Jasmine Deporta
To get in
the mind of the homeowner, the students photographed and documented the present state of their own homes, as well as others' surroundings, to understand how they'd naturally interact with objects. It's apparently how MUJI conducts its own research.
This culminated into
a series of 12 personable, space-saving home items that remain faithful to MUJI's minimalist look and feel.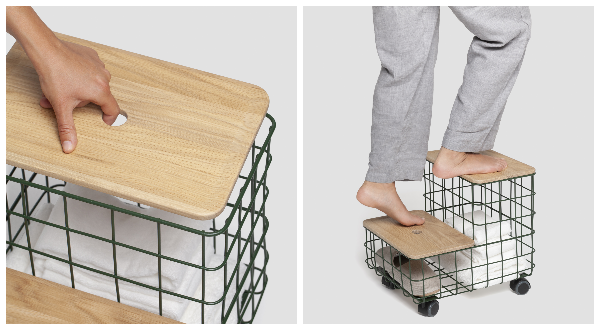 Stepladder Basket, designed by ECAL/Victorine Lefebvre. Images photographed by ECAL/Jasmine Deporta
They include a
charming basket storage system that also serves as a stepladder; a collapsible chair that doubles as a side table; a thoughtfully-proportioned compact bedside table with an adjustable storage compartment; and a flat, crepe paper wall organization pocket that can be sold by the meter.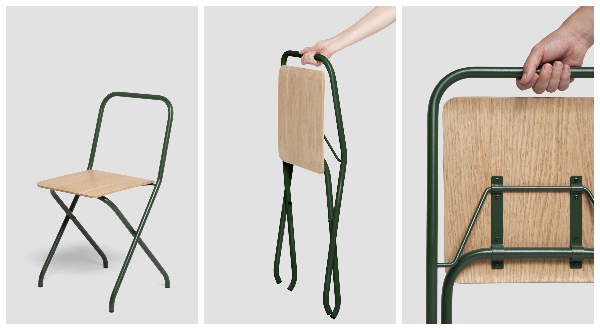 Folding Chair, designed by ECAL/Alan Schopfer. Images photographed by ECAL/Jasmine Deporta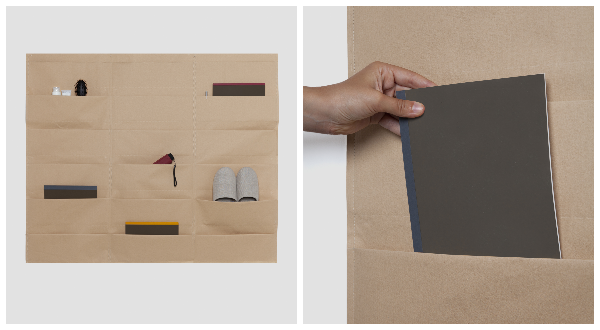 Paper Wall Pocket, designed by ECAL/Lucie De Martin. Images photographed by ECAL/Jasmine Deporta
A mirrored shelf
is imagined as both a whiteboard and a medicine cabinet, while an inventive pole system has holding and hanging compartments for small items and umbrellas.
Preview some of
the items and
head here
to enjoy more.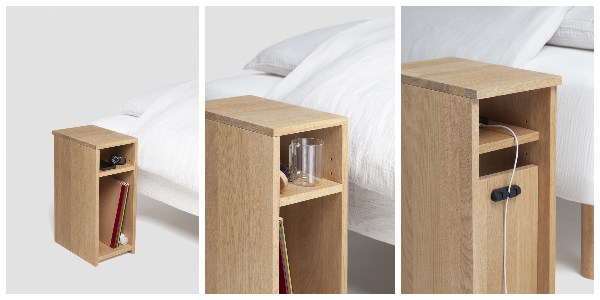 Bedside Table with adjustable storage shelf, designed by ECAL/Noémie Soriano. Images photographed by ECAL/Jasmine Deporta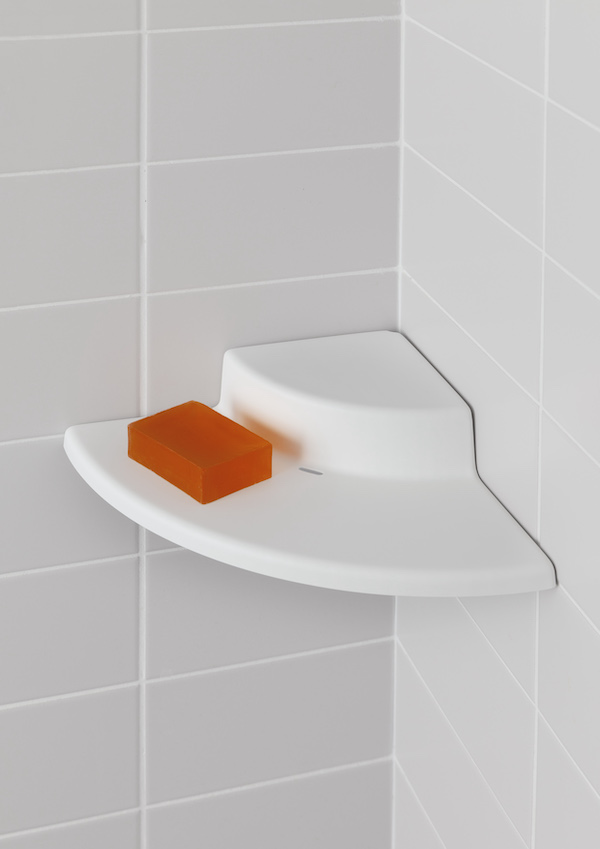 Corner Shelf to maximize small corners as storage spaces, designed by ECAL/Marine Fondin. Image photographed by ECAL/Jasmine Deporta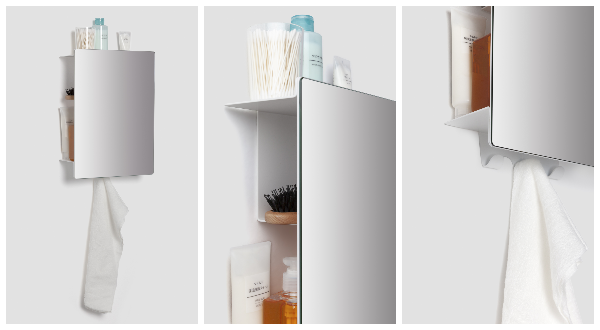 Mirror Shelf/Whiteboard, designed by ECAL/Manon Novelli. Images photographed by ECAL/Jasmine Deporta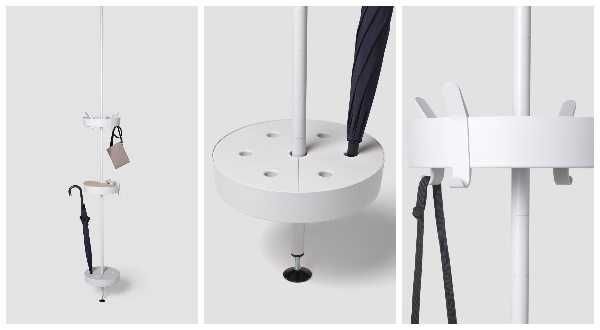 Pole Storage System, designed by ECAL/Juri Römmel. Images photographed by ECAL/Jasmine Deporta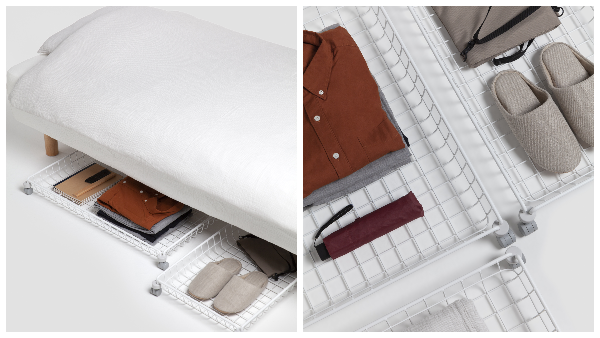 Steel Wire Basket Trolley, designed by ECAL/Théo Blanchard. Images photographed by ECAL/Jasmine Deporta
[via
Yanko Design
, images photographed by
ECAL/Jasmine Deporta
]
Receive interesting stories like this one in your inbox
Also check out these recent news