Don't miss the latest stories
Share this
New Plant Sucks 870 Cars' Worth of CO2 From The Air Every Year, Turns Into Stone
By Ell Ko, 10 Sep 2021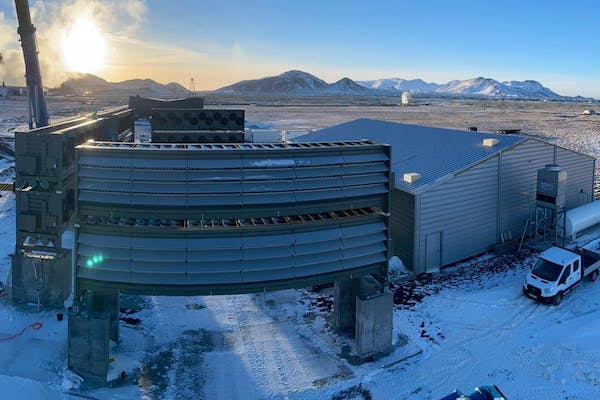 Image via Climeworks
Carbon dioxide (CO2)
is a major factor in the ever-increasing alarm surrounding global warming that we face today. Removing some of it might help the situation become a little less disastrous, and that's exactly what Swiss company Climeworks is setting out to do.
Climeworks' specialization
is capturing CO2 straight from the air. Together with an Iceland-based carbon storage company, Carbfix, a new air-sucking plant is being devised to remove up to
4,000 tons
of the gas per annum.
This amount,
according to
Interesting Engineering
, is the equivalent of roughly 870 cars' worth of emissions produced in the same amount of time.
The plant, named
Orca
, is described to be the "first and largest climate-positive direct air capture and storage plant" in the world by Climeworks. It's a "significant scale-up" of the company's existing carbon removal technology.
In line with
the eco-friendly aims of the project, Orca runs entirely on renewable energy, of course. The structure of the plant also uses around half the amount of steel than previous technology. It's also strategically located near the Hellisheiði Geothermal Power Plant.
With an earthy
color scheme and the incorporation of natural materials, the team behind it made sure to respectfully integrate the plant with its surroundings as much as possible.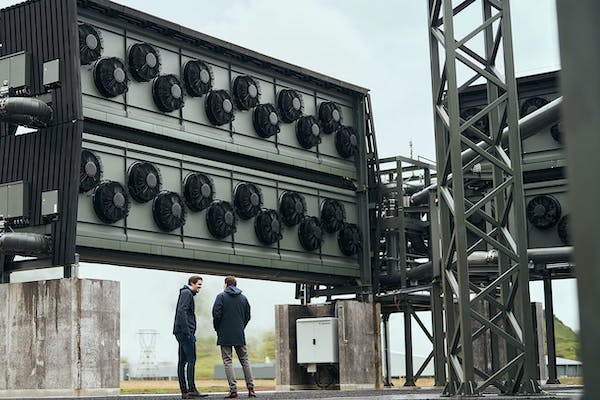 Image via Climeworks
Made of eight
huge containers, the plant extracts the gas using filters and fans. This is mixed with water and pumped underground for storage. A few years is all it takes to solidify the removal of the gas from the atmosphere; literally, as it turns into stone via a natural mineralization process.
Having launched
on Wednesday, Orca's effects are immediately felt: as
stated
by the company, one ton of CO2 extracted from the environment is instantly one ton of CO2 that is not contributing to global warming.
Today our vision becomes reality.
With our Icelandic partners @Carbfix and ON Power, we launch #Orca, the world's first large-scale #DirectAirCapture and storage plant.
The launch will be live-streamed at 5pm CET / 3pm GMT / 11am EST via the link below: https://t.co/6oEAtK0ZlG pic.twitter.com/zOA5UNUshE

— Climeworks (@Climeworks) September 8, 2021
[via
Interesting Engineering
, image via
Climeworks
]
Receive interesting stories like this one in your inbox
Also check out these recent news