Don't miss the latest stories
Share this
Netflix Debuts Creator's Lounge To Support Artists' Animation Dreams In Tokyo
By Alexa Heah, 13 Sep 2021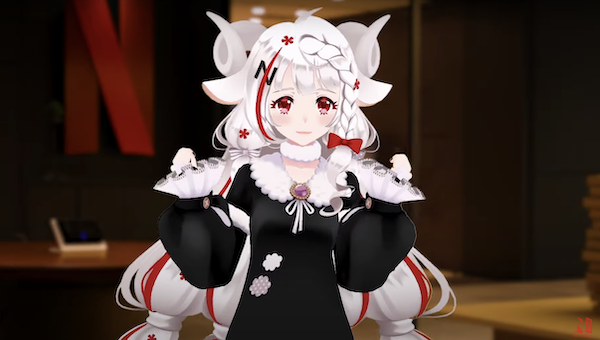 Video screenshot via Netflix Anime
Netflix has built
a name for itself in the anime industry, with well-received originals and an entire catalog of popular series and films.
Recently, the
streaming service took it a step further, opening an anime lounge in Tokyo to provide creators with professional tools and support.
According to
Variety
, the new Anime Creators' Base is located in Netflix's Tokyo office, and has two veterans on staff: Namiko Ishidate and Saina Cisse. These two designers will mentor and assist newer creators, helping them develop their ideas and hone their art.
"When I first
watched the hit anime series
Keep Your Hands Off Eizouken!
, an inspiring story about three high-schoolers coming together to found an animation club, I was intrigued by the idea of making a space where creative minds could gather," said Netflix's Chief Producer of Anime, Taiki Sakurai.
"It reminded me
that creative processes should always be driven by passion and having fun."
The Anime Creators' Base,
while now open, is still being renovated to support three unique areas: a designers' garage, a writers' garage, and a multifunctional lab.
According to
CBR
, the designers' section will provide artists with tools to conceptualize their project's aesthetic direction, while the writers' section will offer them help with writing and editing scripts.
The multifunctional lab,
on the other hand, will serve as a space for creators to experiment with new animation technologies, including virtual reality and motion-capture features.
"When we think
about the process there are three classic stages: pre-production, production, and post. What we want to do is cater to a stage even prior to that. Concept artwork, image boards, rough designs," explained Sakurai.
Creators can choose
to pitch original ideas, although Netflix also welcomes adaptations of existing shows. Some of the company's most popular anime series, including
Castlevania
and
The Seven Deadly Sins
, were reboots.
"If we think that
design adaptations are suitable for rebooting an existing manga property, we will have the Creators Base people work on it and maybe bring it to the (IP) publisher and ask them what they think," added Sakurai.
Intrigued how such
an innovative and creative space looks? Enjoy the virtual tour of the Creators' Base below, with Netflix's anime ambassador N-ko Mei Kurono guiding you through the space.
[via
CBR
, cover image via
Netflix Anime
]
Receive interesting stories like this one in your inbox
Also check out these recent news