Don't miss the latest stories
Share this
Artifacts Looted From Ethiopia Go Home After 150+ Years In Heartwarming Reunion
By Ell Ko, 14 Sep 2021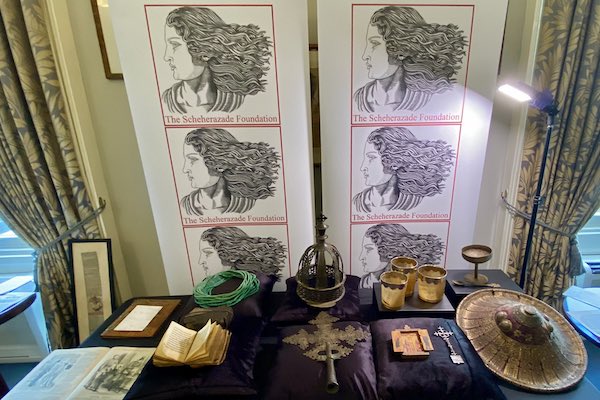 Image via Ethiopian Embassy UK
More than a
century and a half after British troops looted and stole treasure from Ethiopia following the Battle of Maqdala in 1868, it has been returned to the country's ambassador in the UK. These include a Bible, crosses, and an Imperial shield.
The Scheherazade
Foundation, a British nonprofit, had purchased these objects earlier this summer with the intention to return them. The handover ceremony took place at London's Athenaeum Club on Wednesday.
"We are deeply,
deeply moved tonight to be handing back to Ethiopia a very small but incredibly significant part of a treasure that was taken by the British 153 years ago," Tahir Shah, the foundation's founder,
said
at the ceremony. "Our thinking is not to punish the British, but to heal old wounds."
Some of these
were pulled from the Bridport auction house following complaints from the embassy, and the Foundation purchased them for a few hundred pounds. The second set, as
reported
by the
Art Newspaper
, were acquired for a few thousand pounds from a Belgian collector.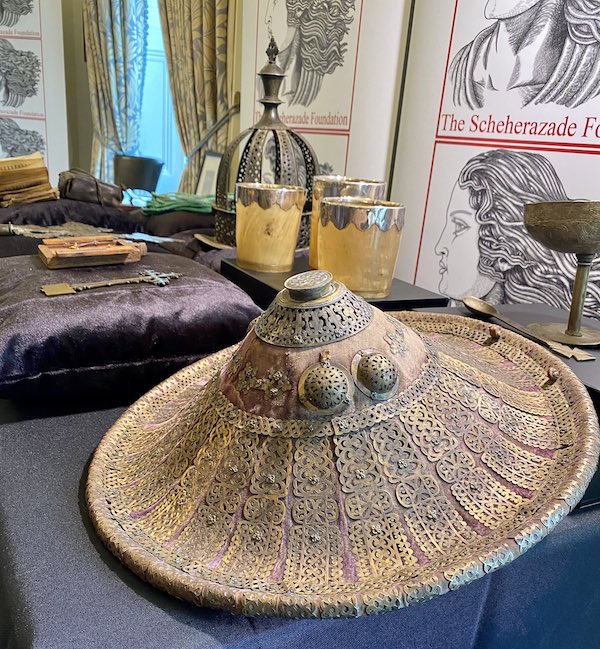 Image via Ethiopian Embassy UK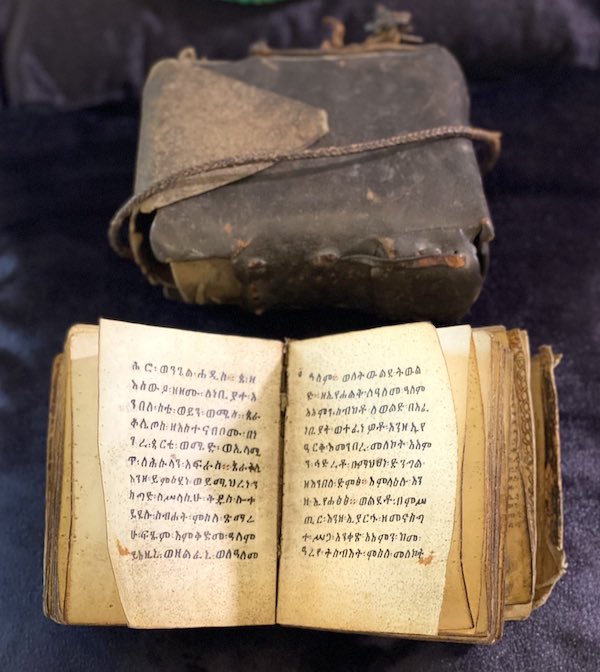 Image via Ethiopian Embassy UK
The artifacts aren't
just decorative pieces or trinkets to adorn a mantelpiece with. As stated by ambassador Teferi Melesse Desta at the ceremony, "Maqdala was not an adventure, [or] a heroic tale of conquest to fill the pages of a Victorian diary… it was a wound."
"This means
Maqdala objects, treasures, or artifacts are memoriams. They allow us to mourn and process what we have lost."
Dr Alula Pankhurst,
member of Ethiopia's National Heritage Restitution Committee, notes in the embassy's
press release
that the trove recently returned was "the single most significant heritage restitution in Ethiopia's history." It's almost equivalent to all the private collection returns since the battle.
"It is my
hope and determination that this will pave the way for further restitution initiatives," he continues, with particular mention to the remains of Prince Alemayehu in Windsor Chapel, and the holy Tabot Arks of the Covenant in the British Museum.
To still retain
looted objects from other countries, Pankhurst states, is "becoming increasingly anachronistic, irrelevant and embarrassing."
Speaking on the occasion at a reception held at The Athenaeum Club, Ambassador Teferi thanked The Scheherazade Foundation for their work in acquiring the precious items and renewed calls for museums, collectors & holders of #Maqdala1868 heritage to return them to #Ethiopia.

2/3 pic.twitter.com/6aNUW6pxyN

— Ethiopian Embassy UK | #EthiopiaInUK 🇪🇹🇬🇧 (@EthioEmbassyUK) September 8, 2021
The son of Ethiopia brandishes his forefathers' shield returned to the motherland after 153 years by @scheherazadeThe Foundation leading the way bridging cultures for world #heritage #restitution @lemnsissay@ethioembassyUK @ukinEthiopia @openrestitution
@artrestitution @artnet pic.twitter.com/2xXXZK4sXn

— alula pankhurst (@alulapan) September 8, 2021
[via
Artnet News
, image via
Ethiopian Embassy UK
]
Receive interesting stories like this one in your inbox
Also check out these recent news