Don't miss the latest stories
Share this
Another 'Apple Event' Took Place On Launch Day Protesting Photo-Scanning Tech
By Alexa Heah, 15 Sep 2021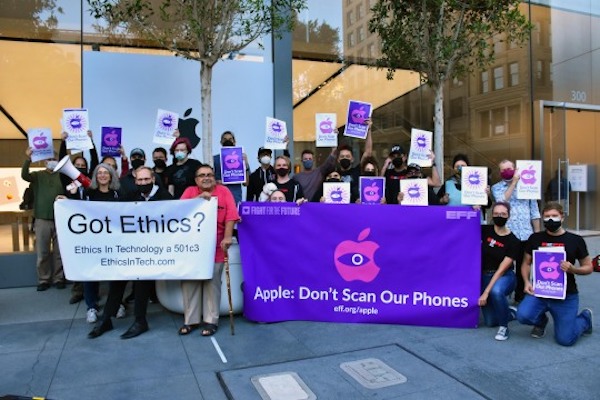 Image via Fight for the Future
Prior to Apple's
California Streaming launch
event this week, activists took to Apple Stores across the US to protest the tech giant's new on-device photo-checking system.
Named NeuralHash,
the company has said it plans to
scan iPhones
for child sex abuse material (CSAM) and report users with such content to the authorities.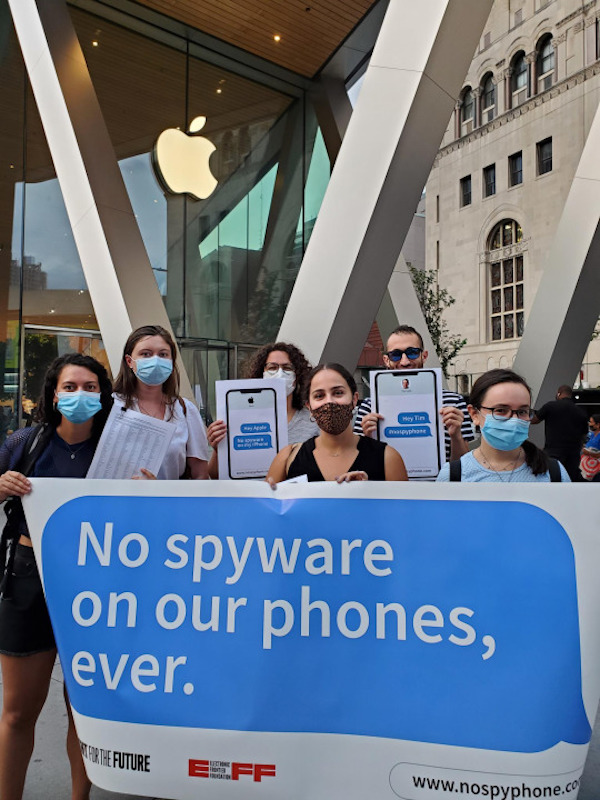 Image via Fight for the Future
Organized by
Fight for the Future and the Electronic Frontier Foundation (EFF), these protests took place in New York City, Washington DC, Atlanta, Chicago, San Francisco, Portland, Minneapolis, Aventura, Florida, Houston, Tucson, and Boston.
"As a purported
champion of privacy, Apple should use its position in the industry to protect more people, including children, by encrypting iCloud, and addressing security vulnerabilities in iMessage," the groups stated in a
press release
.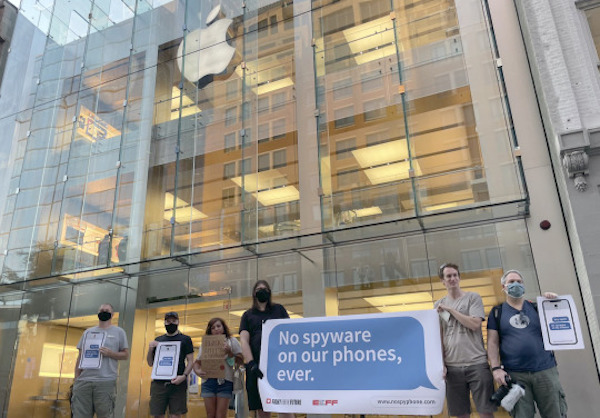 Image via Fight for the Future
The announcement
of NeuralHash led to intense backlash from the public, privacy watchdogs, and some in-house employees. Apple
backtracked on
its release, and didn't announce the update with the latest iPhone 13 lineup.
Instead, the company
said it will continue working to improve the technology, though protesters want Apple to call a halt to the entire project. They feel that despite the firm's explanation that the tool would be used to scan only CSAM, it could easily be co-opted for other types of surveillance in the future.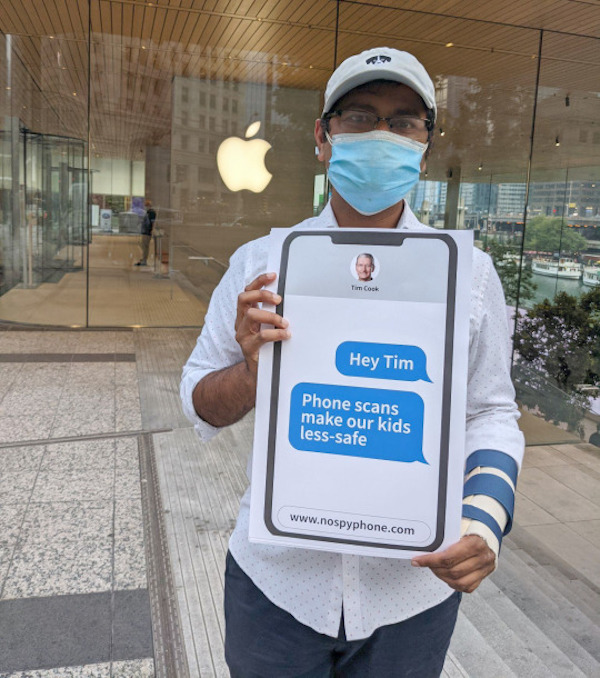 Image via Fight for the Future
"This software will
almost certainly make mistakes, and when it does, the results could be deadly, particularly for LGBTQ+ youth. Apple's software can be hijacked by authoritarian governments in the future to scan users' devices, giving repressive regimes unprecedented powers to suppress dissent," explained Albert Fox Can, Executive Director of the Surveillance Technology Oversight Project (STOP).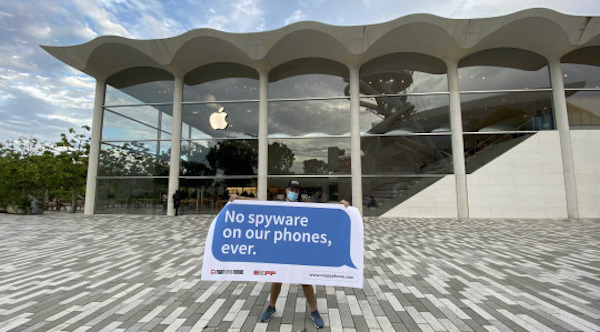 Image via Fight for the Future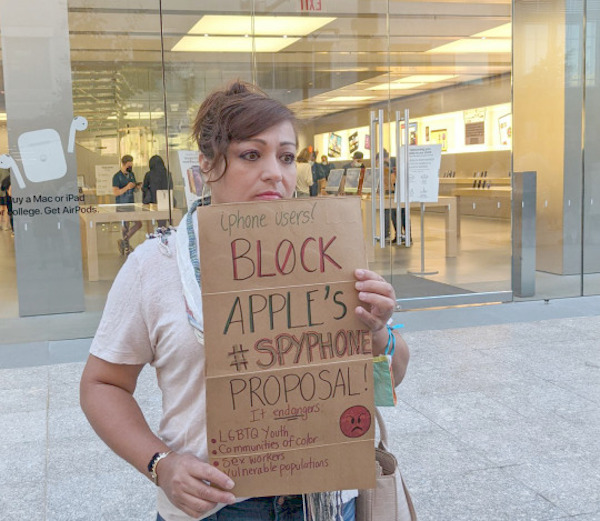 Image via Fight for the Future
[via
Input
, images via
Fight for the Future
]
Receive interesting stories like this one in your inbox
Also check out these recent news