Don't miss the latest stories
Share this
Pro-MAGA Campaign Raises $170K For 'Cucks' Device, But No One Knows What It Does
By Alexa Heah, 17 Sep 2021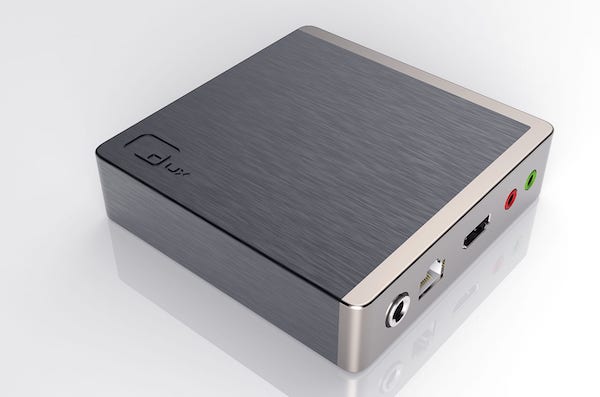 Image via Qux
In a recent
deep-dive by
Gizmodo
, it was revealed that former InfoWars reporter Millie Weaver and right-wing filmmaker Gavin Wince have raised nearly US$172,000 on Indiegogo for a "revolutionary" device they've dubbed 'Qux'. But no one can figure out what exactly it does.
First spotted by
the
Daily Beast
, the device resembles a setup or cable box, but it's unclear from the get-go.
Although it's
pronounced "quix" in the
promotional trailer
, the founders very much intended for it to be known as "cucks" — referring to the fetish in which a partner is unfaithful. The term has recently been used by alt-right supporters to refer to "weak" men, which they often equate with moderate or progressive political views.
"Knowing you would
pronounce 'Qux' as 'cucks', we went with the name—because it also serves as a 'troll bait-n-switch,'" Wince
tweeted
.
Upon viewing the
device's promotional campaign, it doesn't seem to fully explain what Qux is meant to be used for. The video is voiced by a rather AI-sounding female narrator, with a backdrop of dramatic music.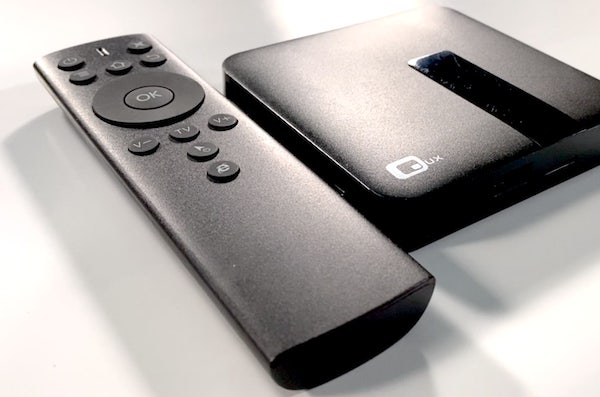 Image via Qux
It says the
internet is a "corrupted insecure network" and "censorship, cancel culture, and de-platforming are symptoms of a larger problem."
As a comeback
against "Big Tech," Qux, or Quantum User Experience, will be a "portal to a new digital universe." It promises that users will have "unlimited access to whatever content" they want, and that the device will serve as an "interface" where "anyone can publish and control their own digital creations."
If that wasn't
confusing enough, users will be able to monetize their creations on Qux via affiliate advertising. How exactly? No one knows, but the innovators did say: "Qux pays content creators double what other platforms offer with affiliate codes and other forms of monetization." That's a pretty big claim to make, though it hasn't come with any proof so far.
From how it's
described on its
Indiegogo page
(the campaign has since ended), it seems Qux will work as a content hub of some kind, for pro-MAGA and right-wing creators to share their work. It states that public content can be viewed "by everyone else that's on the Qux network."
As for the security
advantage it has over "Big Tech," Qux will be end-to-end encrypted, be it "mainstream or alternative media."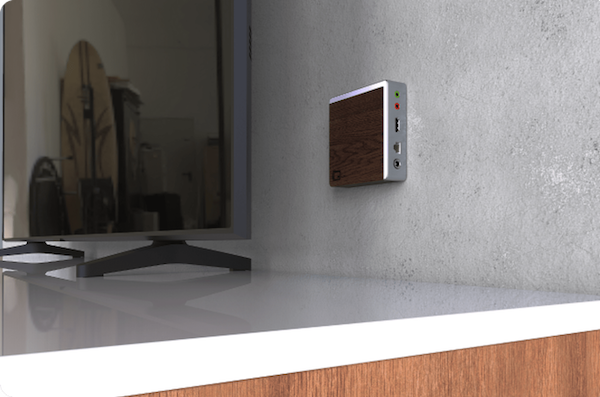 Image via Qux
In a promotional
image, which appears to no longer be on the page,
Gizmodo
spotted that Qux displayed several subscription "portals," ranging from
CNN
to
Fox Nation
and
Saturday Night Live
.
It also included
less mainstream options, such as PewDiePie and Golden Beard Media. It's highly likely none of these channels have agreed to be available on Qux, but the image certainly leads users to believe they'll be getting access to a wide range of media channels.
Confused? Hang on.
If things weren't complicated enough, users who shelled out for the 'First Look trailblazer" status will not only gain access to the Qux network, but will also be able to "open one of the first stores." Wait; is it a streaming device, affiliate marketing site, or an online store?
The Qux website
doesn't help either, with
references
to "competitive fixed advertisement pricing," a "centralised electronic store," and "a remote control activated 'buy' button featured on advertisements." What exactly is Qux? It seems even its creators aren't too sure.
Incredibly, there
were people who paid US$1,000 during the Indiegogo campaign to have their name "listed in the credits inside the Qux operating system settings" and have it memorialized "as a contributor to the future of a free and secure internet." Yikes.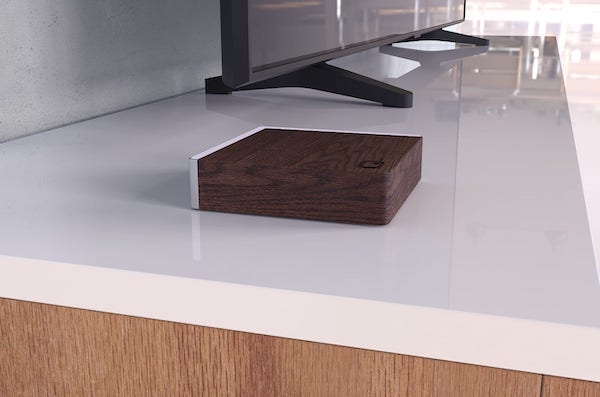 Image via Qux
The kicker?
Qux recently
tweeted
that the device will be "much more than just a hub that gives user access to a private network." How so, you ask? Well, apparently there are "features in development that are explicitly 'quantum' in nature." Zero clue what that's supposed to mean.
It's unclear if
Qux will ever see the light of day, or how those who contributed to the campaign will get their devices, but from what we know, it wouldn't be surprising if this new "freedom internet" device goes the way of the
Freedom Phone
.
[via
Gizmodo
, images via
Qux
]
Receive interesting stories like this one in your inbox
Also check out these recent news