Don't miss the latest stories
Share this
SpaceX's Starlink Internet To Be Available To The Public In Mere Weeks
By Ell Ko, 20 Sep 2021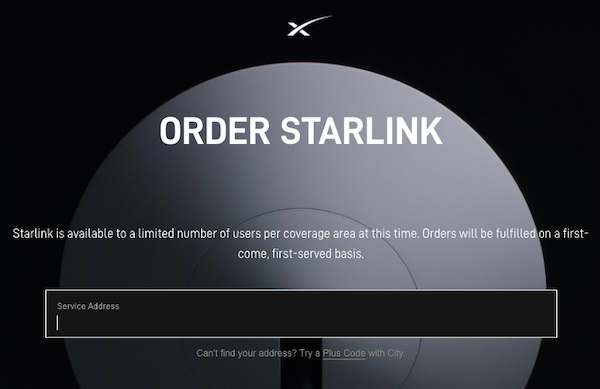 Image via Starlink
SpaceX founder
Elon Musk has just announced that Starlink, the company's foray into providing internet connection from space, will be finally out of beta come October.
Almost one year
ago, SpaceX began to invite its customers to trial Starlink on public beta. Ever since then, the company has faced no small number of
setbacks
, even if they're slightly wackily laser-related.
"During beta," the
company explains in its
FAQ
, "users can expect to see data speeds vary from 50Mb/s to 150Mb/s and latency from 20ms to 40ms in most locations over the next several months as we enhance the Starlink system."
Next month

— Elon Musk (@elonmusk) September 17, 2021
There may also
be brief periods of no connectivity, but SpaceX says that it's working on it by launching more satellites and installing more ground stations.
Presumably, this
has somewhat come to fruition, and Starlink will soon be able to confidently promise an internet connection like no other.
Its satellites
are more than 60 times closer to Earth than the traditional satellite, Starlink's website
claims
. This results in lower latency, or the time taken to send data from point A to B, and could lead to the invention of new services that require high speeds such as these.
This will also
benefit users who might run into difficulty accessing the internet otherwise, according to the company. It's thanks to the way it's "unbounded by traditional ground infrastructure," and will ensure users will be able to receive high-speed internet no matter which corner of the world they're located in.
Last month, Starlinks were deployed to the Wise County Public School District in rural Virginia, where ~40% of students and teachers did not have internet access at home, helping to broaden connectivity in the area

— SpaceX (@SpaceX) March 1, 2021
Currently, the
company has stated that there are
more than 100,000
users receiving service from upward of 1,700 satellites. These are regularly launched to space by SpaceX, and they're documented on its Twitter page.
Pricing stands
at a one-time fee of US$499 for the user terminal, mounting tripod, and router, as
reported
by
Ars Technica
. Then, a monthly fee of US$99 for service will continue to be paid.
As with most
new technologies, Musk has warned that Starlink may run into teething problems when the userbase broaches a million and more. However, that's not to say the company hasn't begun troubleshooting already.
Only limitation is high density of users in urban areas. Most likely, all of the initial 500k will receive service. More of a challenge when we get into the several million user range.

— Elon Musk (@elonmusk) May 4, 2021
[via
Ars Technica
, image via
Starlink
]
Receive interesting stories like this one in your inbox
Also check out these recent news