Don't miss the latest stories
Share this
Flashy Wearable Electric Vehicle Concept Is A Futuristic 'Jacket' You Can Drive
By Ell Ko, 24 Sep 2021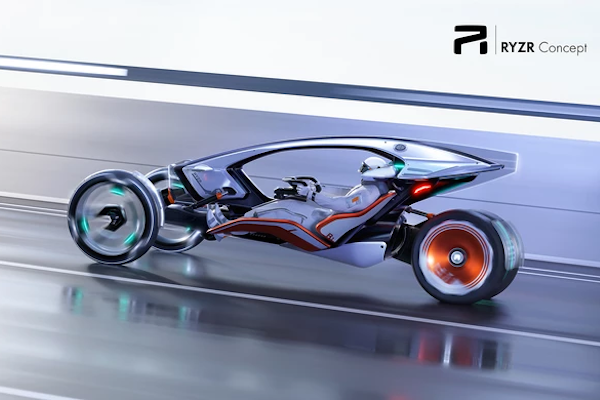 Image via SAIC Design
R, a new brand
under Shanghai Automotive Industry Corporation
(SAIC) Design, aims to deliver a cutting-edge electric vehicle (EV) experience catered toward customers who are fashion-driven.
So, its latest
concept, the 'R RYZR', integrates a jacket and a vehicle. The RYZR Smart-JKT acts as its key, connecting the user to their car by simply sitting in its seat.
Most of us
still use car keys. Unlocking the car
using your phone
is already pretty high-tech as it is, let alone a jacket.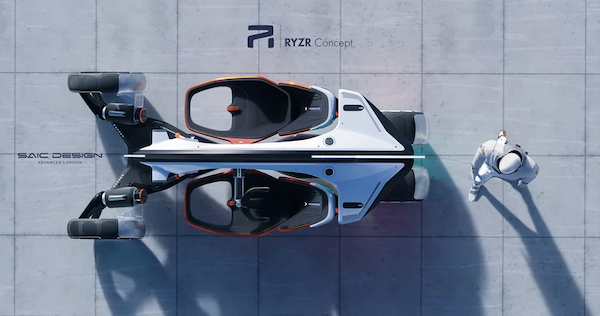 Image via SAIC Design
The idea stems
from an overhaul in the way transportation has been framed especially over the last 12 months. Urban mobility, while relying on public transport networks, has posed a health hazard when it comes to the pandemic.
More personal
transport systems are now a priority in many consumers' lives, the brand explains, especially in crowded areas of the world.
The concept
vehicle, therefore, aims to deliver a high-tech solution. Described as a fusion between a bike and a car, taking the best of each world: the agility of the motorcycle while retaining the stability of the car.
And this
results in some pretty unique architecture, too. There's a "spine" that runs down the center of its body, likening it to humans. Two seats are suspended on either side of this spine, offering up an "unparalleled" view of the road.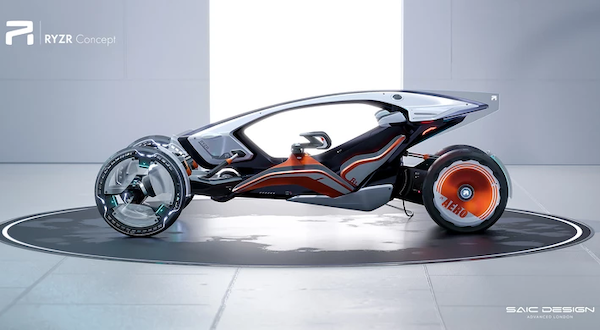 Image via SAIC Design
All the wheels
on the vehicle remain open, which is meant to allow for full visibility and spatial awareness while giving the driver the ability to "carve and lean through the streets."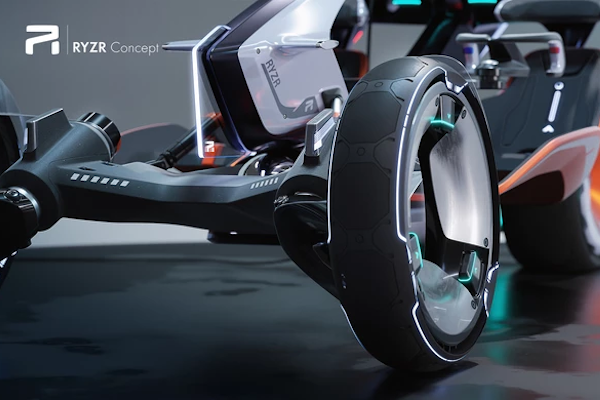 Image via SAIC Design
In this lies
the key to a "thrilling yet safe urban experience," the design studio
writes
.
Apart from
this, there's also the central steering control. Mounted in the center, this will allow both passengers to share the driving experience. Thanks to drive-by-wire tech, this controller is designed to operate independently regardless of its location, according to SAIC.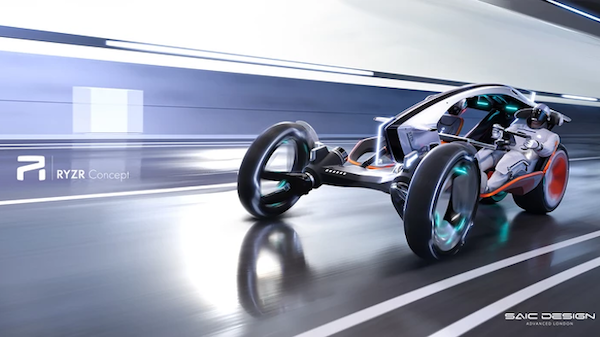 Image via SAIC Design
Advanced Design
Director Carl Gotham
tells
autoevolution
that the EV was born of the need for "ultimate ease of use." He calls the concept a "visceral vision of the future of urban travel."
"It combines
the aesthetic of cutting-edge technical apparel and augmented reality with futurism," he states. "It's an exploration of unconventional modes of transports for the future."
This, he continues,
will bring with it "new architectures, new experiences and new emotions."
[via
autoevolution
, images via
SAIC Design
]
Receive interesting stories like this one in your inbox
Also check out these recent news