Don't miss the latest stories
Share this
Marie Antoinette's Diamond Bracelets To Go Up For Auction In Pristine Condition
By Mikelle Leow, 24 Sep 2021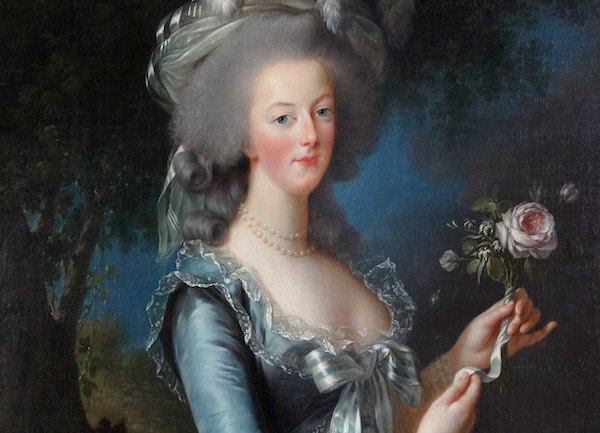 Portrait of Marie Antoinette, painted by Élisabeth Vigée (1783). Image via Oh Paris / Flickr (CC BY 2.0)
In 1791, Marie Antoinette
packed an extravagant diamond bracelet set along with other precious belongings and sent them away, expecting to reunite with them. Little did she know she'd never see her priced items again, or that she'd be the last queen to rule over France.
Remembered for
her taste for the finer things and being
quite the spendthrift
, Marie Antoinette was a known enemy of fighters in the French Revolution, and her apathy for social classes below royalty only exacerbated this hatred.
In 1776,
two years into her reign, Marie Antoinette purchased a pair of three-strand diamond bracelets for 250,000 livres, "a huge sum at the time," details
Christie's
. She paid for them using her own gemstones, along with funds from her husband, Louis XVI.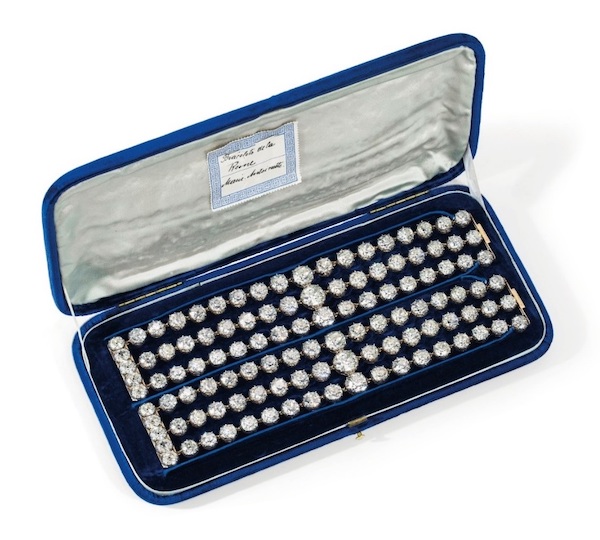 Image via Christie's
Now, this storied
jewelry set is poised to go up for sale on November 9 for US$2 to US$4 million, though it could demand even higher. Apart from carrying 112 diamonds, the bracelets present an opportunity "to wear jewelry that was once worn by the famous queen," Christie's jewelry specialist Marie-Cécile Cisamolo told
Agence-France-Presse
.
The bracelets each
feature three larger gems in the center, serving as barrettes. Meanwhile, four diamonds on each side create a clasp. This has been the design that reached Marie Antoinette's hands centuries back, and nothing has changed, so it's probably worth even more.
The pair also
appears to be kept in the same condition as when it was purchased in 1776.
Under threat by
the French Revolution, Marie Antoinette shipped the jewels in a wooden chest to be held safely by Count Mercy-Argenteau, former Austrian ambassador to France who had left his post to take office in Brussels, in 1791. She imagined she'd see them again, but this dream was cut short as she and her husband were guillotined in 1793.
After Marie Antoinette's death,
Austrian emperor Francis II had an inventory of her belongings made. The bracelet set was item number six.
The jewelry can
be seen worn by the French royals' surviving daughter, Marie-Thérèse Charlotte de France, in an 1816 portrait, tracing the bracelets "all the way back to Marie Antoinette," Cisamolo detailed to
AFP
.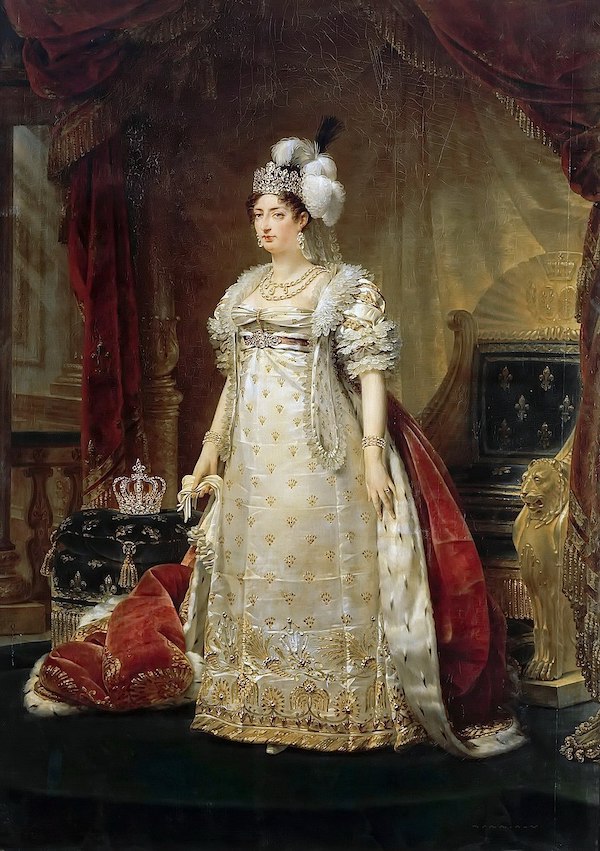 Marie-Thérèse Charlotte de France, the daughter of Louis XVI and Marie Antoinette, pictured wearing her mother's bracelets. Image via Wikimedia Commons (public domain)
[via
Smithsonian Magazine
, images via various sources]
Receive interesting stories like this one in your inbox
Also check out these recent news