Don't miss the latest stories
Share this
Gaming Giant Bandai Namco Unveils Comic-Style Logo—But The Memes Are The Winners
By Mikelle Leow, 01 Oct 2021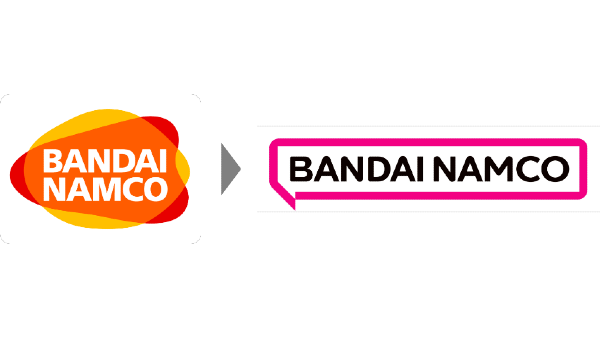 Image via Bandai Namco
Bandai Namco was
one of the pioneers that cemented video gaming into the mainstream, having led successful franchises like
Pac-Man
,
Gundam
,
Tamagotchi
, and
Tekken
. However, the brand now feels that it's due for a revival and a new purpose. So, on Friday, the company unleashed a complete logo redesign, and, with it, a refreshed vision.
The existing logomark
is a fusion of the Bandai and Namco personalities during the time of their integration, describes the conglomerate in its
news release
, The makeover, on the other hand, embodies Bandai Namco's all-new purpose—"Fun for All into the Future"—reflecting its wish to connect diverse groups through "the enjoyment of uniquely entertaining products and services" in hopes to help build "a brighter future."
The transition will
be adopted by "all companies with 'Bandai Namco' in their names," the company elaborates. Four variations of the emblem have been created to appear effectively across all sorts of displays.
For products and services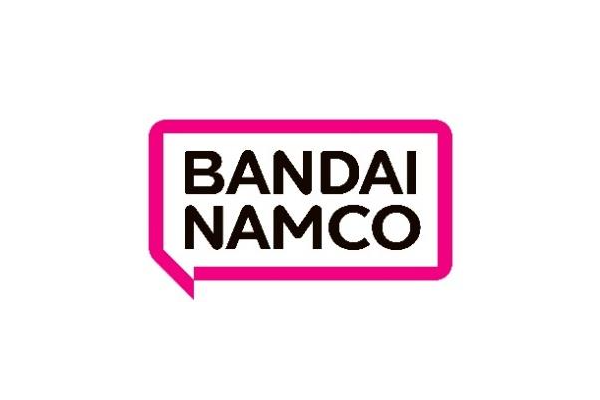 Image via Bandai Namco

Image via Bandai Namco
For corporate materials

Image via Bandai Namco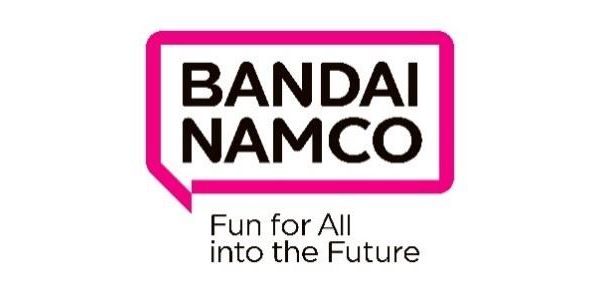 Image via Bandai Namco
Fully letting go
of the red, orange, and yellow logo, Bandai Namco is hitting game-on on a fresh new era with a minimalist speech bubble. With the exception of the magenta outlining the branding, the logomark keeps things subtle with a slimmer typeface and a minimal black and white scheme.
The speech bubble motif,
called
Fukidashi
in Japanese, draws from the nation's manga comic culture, which Bandai Namco acknowledges has exploded worldwide. Symbolically, the use of the speech bubble represents the company's hope to communicate with the world "and inspire [people everywhere] with amazing ideas."
As for why
it's opting for magenta now, Bandai Namco expresses that the hue is not only "bright and fun" but it is also the
color of diversity
. In addition, for practical purposes, it's "easy to reproduce."
It could be a case
of post-breakup nostalgia, but the revamp has caused quite the stir online. At least during the time of publication, looking up "
Bandai Namco
" on Twitter reveals a sea of disgruntled comments about the new logo, and very few positive ones.
Fans have called out
the company for conforming to the trend of simplifying visual identities, with one even branding it "
Blandai Namco
." Another likens the new logo to that of
Dunkin'
.
Here's a positive
response, which points out that the logomark's simplicity makes it "more versatile":
New one is a huge improvement. Much more legible, less colors, more simple and much more versatile. I never thought about it much before, but the old logo does seem very dated. Surprised they didn't update it sooner.

— Heather Auxier (@cave_comics) October 1, 2021
A few internet users
aren't 100% for the redesign, but they've offered some constructive advice instead of lashing out.
Bandai Namco should have used orange instead of pink for their new logo, I personally think it looks nicer and it keeps some of their old logo identity. pic.twitter.com/3R1RJig2I5

— Ethan Law🏳️‍🌈 (@ArchedThunder) October 1, 2021
​​
made my own bandai namco interpretation since people are talking about the upcoming rebrand for next year

font used courtesy of @LyricWest2 check his page out he's cool pic.twitter.com/YlKQYGQoss

— superandrews (@usperadnre) October 1, 2021
If the new logo
is an expression of Bandai Namco's commitment to connect the world, well, it's already working.
Bandai Namco is the latest victim of simplification...

Game company logos bout to look like this in the future pic.twitter.com/9IHCj7jKYi

— TheNCSmaster (@TheNCSmaster) October 1, 2021
bandai namco logo redesign be like pic.twitter.com/yFp2WYrAtj

— YUNG CHICANO SAMURAI (@sprongle69) October 1, 2021
THIS DOESN'T LOOK LIKE BANDAI NAMCO IT LOOKS LIKE DUNKIN DONUTS https://t.co/Dc5MjuZgY3

— jade, with love (@Wurpli_) October 1, 2021
I really don't hate the Bandai Namco new logo or anything but it looks more like something I'd see on a gossip site pic.twitter.com/HsGr2mYoJP

— Caitlyn (@Caitlyndrawsit) October 1, 2021
[via
Gematsu
, images via
Bandai Namco
]
Receive interesting stories like this one in your inbox
Also check out these recent news