Don't miss the latest stories
Share this
'Squid Game' Is Now Playable On Mobile—Will You Live To Inherit The Prize Pot?
By Mikelle Leow, 07 Oct 2021
Update: The mobile game
has been taken down and has been replaced by a variation called 'K Games Challenge' by the developer. The gameplay looks similar, and it's still no doubt inspired by the popular Netflix show. However, it features all-new artwork—gone are the unmistakable green tracksuits and the doll with pigtails.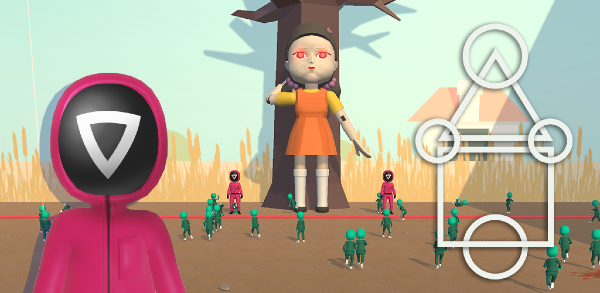 Image via Supercent
As acclaim for
South Korean Netflix hit series
Squid Game
cascaded worldwide, one question has been revolving in the minds of millions: would they risk killing themselves in a brutal bloodbath—and those of loved ones—for 46.5 billion Korean won (nearly US$40 million)?
Luckily, you don't
have to go all the way to entertain this idea. At least for now, a mobile game heavily inspired by the pop-culture phenomenon lives in the
Apple App Store
and the
Google Play Store
for a taster of the experience. Created by South Korean game developer
Supercent
, it allows anyone to join in on the deceptively childlike games without getting physically hurt.
Like in the series,
you'll participate in a number of challenges directly derived from games that Korean kids play, in a bid to nab a (fictional) cash prize of 46.5 billion won. Levels comprise
Red Light, Green Light
, the honeycomb game, tug-of-war, marbles, glass stepping stones, and, finally, the ultimate
Squid Game
.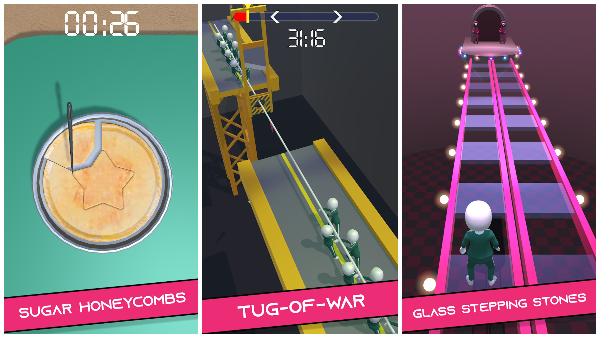 Images via Supercent
And, of course,
the terrifying
killer doll
from round one of the show makes an appearance in this game.
The only skills
you need here, it seems, are good timing and deftness—though honing them would prove to be useful for when you're presented with the chance to play high-stakes
Red Light, Green Light
and the honeycomb-tracing game in real life.
A preview of
the gameplay can be found below, courtesy of the developers.
It's unclear if
this mobile game would stay long in both iOS and Android app stores. Although the rounds are based on actual childhood games, the artwork and format are a little on the nose.
[via
Supercent / Apple App Store
]
Receive interesting stories like this one in your inbox
Also check out these recent news