Don't miss the latest stories
Share this
Duolingo Owl Wants To Teach Math Too, And Knows How To Keep Lessons Interesting
By Ell Ko, 12 Oct 2021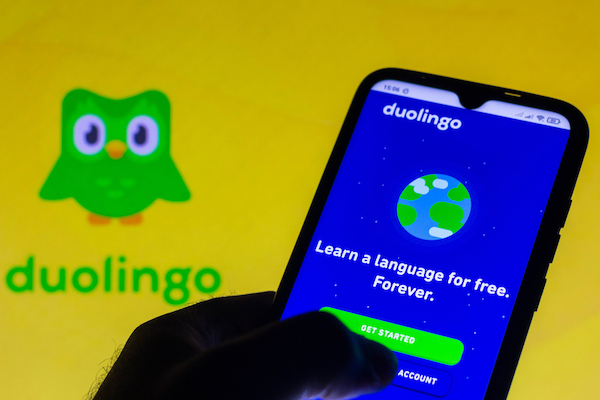 Image via ID 223320600 © Rafael Henrique | Dreamstime.com
Among self-studying
language resources, one name almost always comes to mind, and that is
Duolingo
. The green owl is, however, looking to expand its talents beyond that of linguistics as it taps into another subject that even the best of us need help with sometimes: mathematics.
The BBC has
reported that the brand has plans to launch a new app teaching math in the way of games. It's hoped that this "productive screen time" will allow it to compete with other apps on the market, like Instagram and TikTok, which are responsible for a large chunk of users' daily screen time.
As CEO Luis von Ahn
explains to the news outlet, technology is great because it's largely accessible in this era, especially in the form of smartphones. Ever since its launch in 2012, Duolingo has remained free to use, with the option to sign up for a paid premium subscription. This isn't necessary to use the platform, though.
"I'm from a poor country,
Guatemala, and I saw the difference between those who had access to the best education and those that couldn't read and write, so I wanted to do something that will give people access to education," he says.
However, smartphones
pose a "double-edged sword." While great to be used to spread educational material, there are also "interruptive" apps like the social media stated above.
"We started with
language learning because there was this humongous need around the world to learn English, which can immediately increase your income potential, but we've always wanted to teach other things," says von Ahn.
Of the app's success
so far, the "secret sauce" is to prevent rage-quitting. "We don't just give you things you are not very good at, as this would be frustrating," he explains.
"We keep you as engaged
as possible, with exercises that we think you have about an 80% chance of getting right." That's some wholesome motivation right there. And it seems to work: the
BBC
reported that Duolingo has 40 million monthly users, and has been downloaded around 500 million times globally.
This method will be
extended into the math app when it's launched, and this will hopefully keep users learning. Because the learning patterns for languages and math are quite different, it'll be interesting to see how well it translates—pun fully intended.
[via
Input
, image via ID 223320600 ©
Rafael Henrique | Dreamstime.com
]
Receive interesting stories like this one in your inbox
Also check out these recent news