Don't miss the latest stories
Share this
Tesla Seems To Have Finalized Adapter Design To Charge Model 3s & Ys Everywhere
By Ell Ko, 12 Oct 2021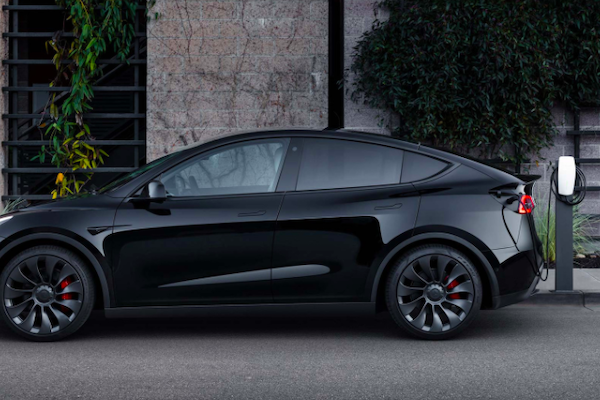 Image via Tesla
Ever since Tesla
began manufacturing its electric vehicles (EVs), a notable feature has been that the Supercharger network remains exclusively for Tesla vehicles, and Tesla vehicles can only be charged at the brand's own stations.
However, things have begun
to shift. Tesla EVs aren't the only ones on the road, and other brands moving into the electric landscape means that the once-coveted exclusivity may pose a hindrance to owners present and future.
It was previously
said
that founder Elon Musk has been interested in opening up the company's network of Superchargers to EVs of other brands. Now, the plan appears to be taking a more solid form than ever with the introduction of an adapter.
The CCS Combo
plug has been garnering popularity across the US, with 4713 chargers in the country and counting, as
reported
by
Jalopnik
. These chargers are used by other big names in the industry, like Porsche and Ford.
Despite this,
other adapters—like one for CHAdeMO—have been available to Tesla owners before, but never CCS.
That's about to change,
though. A Reddit post shows an email sent to Tesla customers located in South Korea, announcing that a CCS adapter will be coming soon. This will be compatible only with Model 3 and Model Y, so Model S and Model X owners will still have to stick to Superchargers for now.
According to the email,
it will begin to be sold officially in Tesla stores on October 26, although this doesn't specify if only stores in South Korea will carry the product. The sales price is said to stand at ₩299,200, which equates to roughly US$250.
CHAdeMO is being
phased out, so it makes sense for the company to begin to introduce other forms of charging for its customers.
Electrek
notes
that Tesla had recently removed its CHAdeMO adapter from its online store.
Before the Supercharger
network is opened up to other customers, who will end up needing a reverse version of this adapter, the rollout of this one specifically for Tesla customers worldwide will definitely give the brand an upper hand: customers will get to enjoy the best of both worlds ahead of the others.
[via
Jalopnik
, image via
Tesla
]
Receive interesting stories like this one in your inbox
Also check out these recent news