Don't miss the latest stories
Share this
NFT Video Games Are Now On Sale, Even Before The Compatible Console Itself
By Ell Ko, 12 Oct 2021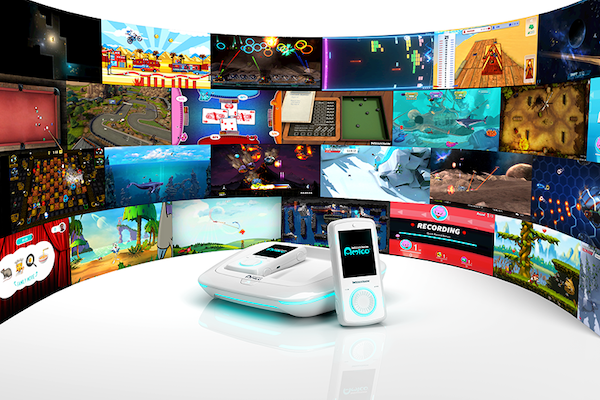 Image via Intellivision Entertainment
The Intellivision Amico
is a new gaming console geared toward family-friendly content and games with an age rating of below 10 years old. Sure, consoles aren't exactly the rarest thing on Earth, but this one has a rather interesting take on the concept of game ownership.
Its games, which
are already
on sale
in bundles of eight despite the actual console not being out—or even having a confirmed release date—yet also act as non-fungible tokens (NFTs). These unique tokens ensure that there is only one "true" owner apiece.
The Amico is known
to have radio-frequency identification (RFID) support, which is a technology usually used to track physical items. The game cards for this console, however, aren't really designed to be used in the way a physical cartridge or CD-ROM would.
Instead, the user
will have to scan the card, which prompts a download before it can be linked to the system.
Once the card
is scanned, it turns into an NFT. The digital copy of the game is secured to the blockchain, which cements the ownership of that particular copy to the user who scanned it in.
This is all
a rather complex way to say that the game is transferrable and could potentially be used across different consoles. As pointed out by
Nintendo Life
, this form of download would be much easier to move around than a digital purchase made on an online game store.
And, unlike digital-only
downloads and games, a cartridge like Amico's makes lending or giving games to others much easier, especially in a scenario where you'd bought a new game and decided halfway through that it wasn't your cup of tea, but know someone it would suit better.
This console has
had its fair share of setbacks, which is why it hasn't hit the market quite yet despite its games already raring to go. Nevertheless, owning games as NFTs seems like something very reminiscent of 2021 and the explosion of the NFT scene that has been unfolding over the last few months.
That is, if
and when it does ever see light of day.
[via
Nintendo Life
, image via
Intellivision Entertainment
]
Receive interesting stories like this one in your inbox
Also check out these recent news