Don't miss the latest stories
Share this
Acer Reveals New Germ-Busting, Antimicrobial PCs To Always Keep Workspaces Clean
By Ell Ko, 14 Oct 2021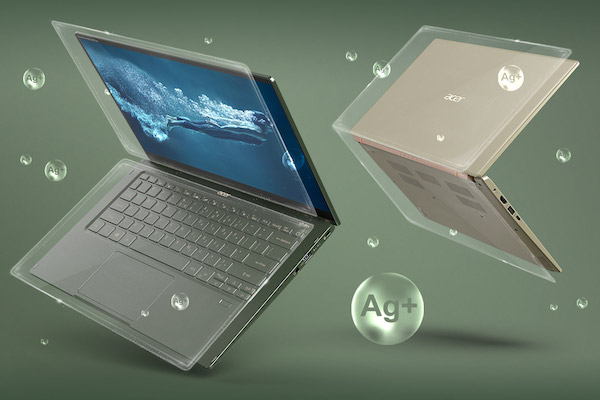 Image via Acer
In today's world,
anything that has the capability of reducing harmful germs and bacteria from lingering on the surfaces and items you touch is bound to be welcome with… not quite open arms, but a similar, touch-free gesture, perhaps.
Acer's Antimicrobial
360 Design is said to combat the nasties in two ways: silver ion agents embedded on high-touch surfaces like touchpads, fingerprint readers, and chassis exteriors; and Corning Gorilla Glass coated with "trace amouunts" of silver ions, which kills bacteria while retaining durability and scratch resistance, used on displays and touchpads.
The company has
been making antimicrobial products for a few years, and its foresight has proved beneficial in the last year or so. Thus, at the latest
[email protected]
event on Wednesday, the electronics company
announced
additions to its lineup of bacteria-busting tech wonder.
Apart from laptops,
the company has expanded its hygienic range into a flexible laptop, handy tablet, crisp monitor, and Bluetooth peripherals.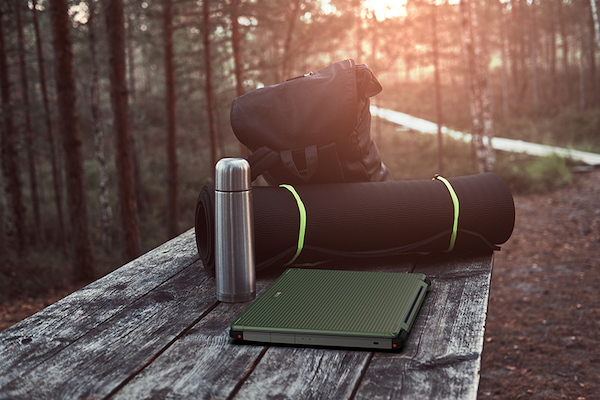 Image via Acer
Past research has
shown that
silver ions
are capable of taking on bacteria in combat as they can be absorbed into the bacteria themselves, which then disables the harmful substances.
It's said that
the agent used by Acer can cut the bacteria count to 1,000 after a 99.9% reduction. This was tested in line with the International Organization for Standardization 22196 test protocol, which highlights methods used on "antibacterial-treated plastics and other non-porous surfaces of products,"
Ars Technica
reports.
In the new lineup,
the Acer Enduro Urban N3 laptop and Enduro Urban T3 tablet are built for portability and promise durability despite being often on the move.
The laptop boasts
an 11th Gen Intel Core i7 processor and 32 GB of DDR4 memory, while the tablet's FHD display supports 10-point touch and AI noise reduction along with a MediaTek Octa-core processor and 4 GB of RAM.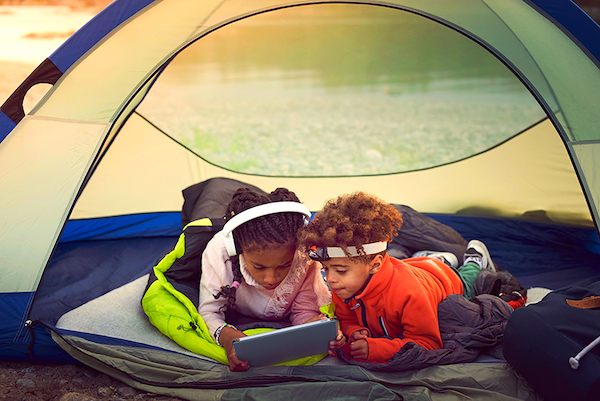 Image via Acer
A step up from this
is the TravelMate Spin P4 Antimicrobial Convertible Laptop, which is a business-grade device offering an 11th Gen Intel® Core™ i7 vPro processor and 1 TB of M.2 SSD storage. The keyboard is also spillproof and the laptop's corners are shockproof.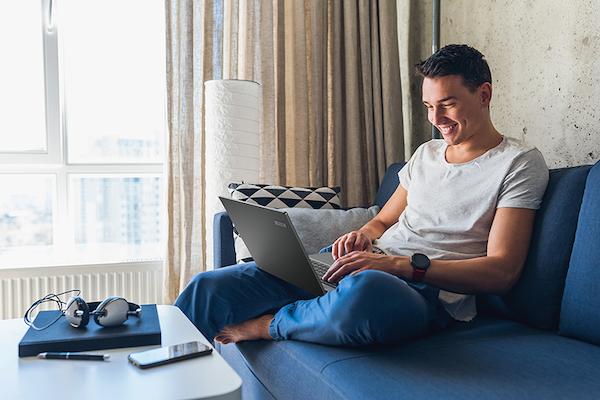 Image via Acer
Like the antimicrobial
coating and Gorilla Glass on these three products, the VE246Q Antimicrobial Monitor also sports the certified bacterial reduction rate while offering reduced blue light emission and ComfyView to minimize glare.
The Acer Enduro
Urban N3 will be available in the US later this year, starting at US$849.99. This will be followed by the Urban T3 and TravelMate Spin P4, which will come early next year priced at US$299.99 and US$1,099.99 respectively.
As of now,
the VE246Q Antimicrobial Monitor is only scheduled to be sold in Taiwan. However, a worldwide release may be announced further down the line.
Get ready for our new antimicrobial products - #TravelMateSpinP4, #EnduroUrbanN3, #EnduroUrbanT3, #VE246QMonitor, and gadgets with:

✅ Acer Antimicrobial 360 Design
✅ Up to 11th Gen @Intel® Core™ i7 Processor
✅ Up to MIL-STD-810H

For more info: https://t.co/cXUIgwV6c4 pic.twitter.com/JLKSFNa1om

— Acer (@Acer) October 13, 2021
[via
Ars Technica
, images via
Acer
]
Receive interesting stories like this one in your inbox
Also check out these recent news