Don't miss the latest stories
Share this
The World's Tallest Living Woman Is A 24-Year-Old Who Lives In Turkey
By Ell Ko, 14 Oct 2021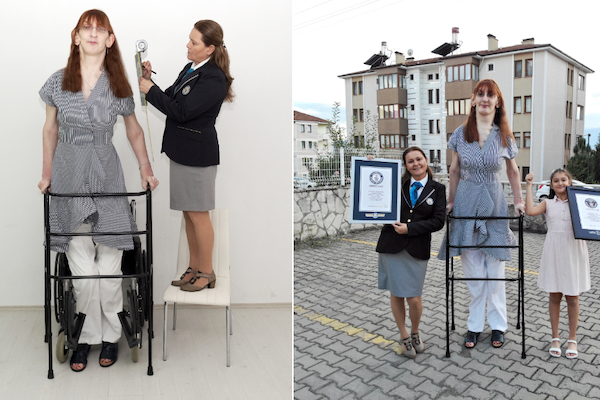 Image via the Guinness World Records
The Guinness World Records
has named Rumeysa Gelgi from Turkey as the
tallest living woman
at 215.16cm, or seven feet and 0.7 inches. Previously, in 2014, Gelgi was awarded the tallest living female teenager when she was 18 years old.
Her astounding height
is due to
Weaver
syndrome, an extremely rare genetic condition that, among other symptoms like skeletal maturation, accelerates growth. It's caused by the mutation of the EZH2 gene.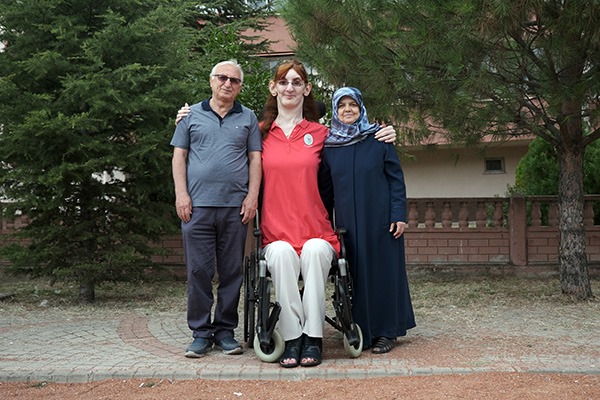 Image via the Guinness World Records
Due to this,
Gelgi often moves around in a wheelchair, but occasionally uses a walker for shorter periods of time. Often, when others pass her on the street, they're "intrigued" by her height, but she describes the people she meets on these encounters as more "kind and supportive" than anything.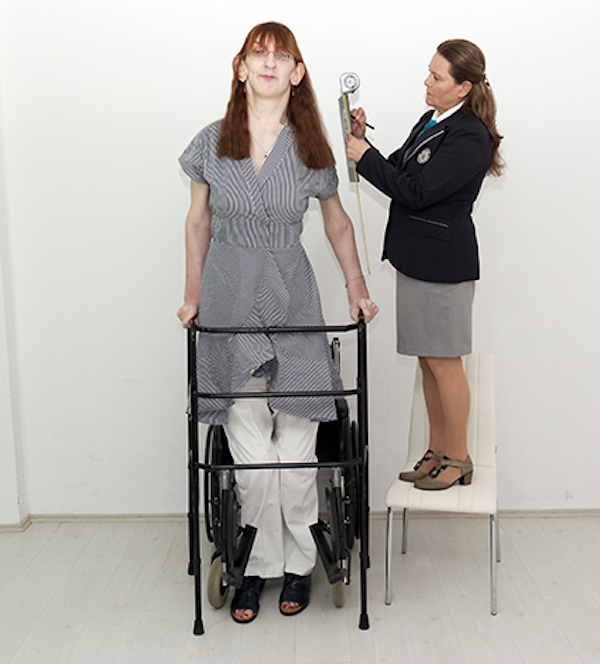 Image via the Guinness World Records
Coincidentally, the tallest
living male also hails from Turkey: Sultan Kösen, who stands at 2.51 meters or 8 feet and 2.8 inches. The last time the two record holders were from the same nationality—"a rare occurrence"—was in 2009, where China's Bao Xi Shun and Yao Defen had recorded heights of seven feet and 8.95 inches, and seven feet and seven inches respectively.
Since Gelgi's first
first record in 2014, she has always felt the importance of using her new platform to raise awareness of rare medical conditions like Weaver's.
"Every disadvantage can be
turned into an advantage for yourself," she says. "So accept yourself for who you are, be aware of your potential and do your best."
[via
CNN
, images via the
Guinness World Records
]
Receive interesting stories like this one in your inbox
Also check out these recent news