Don't miss the latest stories
Share this
Marvel Comics Editor-In-Chief Under Fire For Creating Under Fake Japanese Name
By Alexa Heah, 14 Oct 2021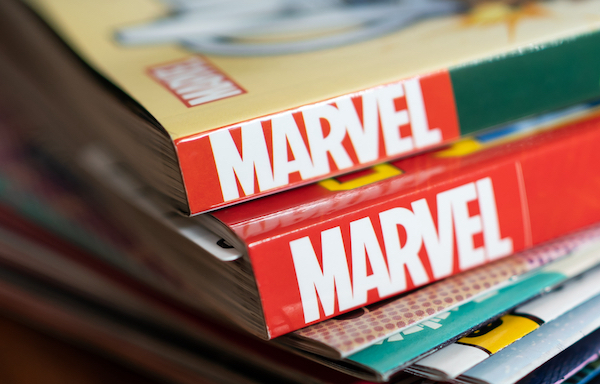 Image via ID 186926208 © Wachiwit | Dreamstime.com
A partner of Marvel Comics
is refusing any more work from the company until the firm settles the controversy involving a Japanese pseudonym. As it turns out, an editor at the studio had once posed as a Japanese man, and penned several comics under the fake name.
According to USA Today,
C. B. Cebulski had first denied using the persona, though social media users found comics written under "Akira Yoshida," who was revealed to be Cebulski.
In 2017, the editor
eventually admitted the use of the pseudonym. He said that before he became Editor-in-Chief, his position at Marvel didn't allow him to pitch comics, so he chose to publish his work under the guise of a Japanese man.
"It wasn't transparent,
but it taught me a lot about writing, communication, and pressure. But this is all old news that has been dealt with, and now as Marvel's new Editor-in-Chief, I'm turning a new page and am excited to start sharing all my Marvel experiences with up and coming talent around the globe," he told comic site
Bleeding Cool
.
Cebulski had even gone
so far as to create a backstory for his persona, saying Yoshida had spent time in the US and learnt English through comic books. Posing as the Japanese author, he told
Newsarama
in 2004: "My version of
The Hand
is greatly influenced by my love of Japanese history, [Akira] Kurosawa movies, and samurai manga, like
Lone Wolf and Cub
,
Blade of the Immortal
, and even
Naruto
."
However, recently, director
Steven DeKnight—who worked on shows like
Daredevil
—tweeted that he did not agree with Marvel's decision to keep Cebulski. He said he wouldn't be accepting any more projects from the studio until this issue had been resolved.
"I love working with
Marvel but will not pursue or accept future work until this is resolved. I hope other more high profile creatives in the comic book biz will follow suit," DeKnight
tweeted
.
Another critic, Kelly Kanayama,
agreed with DeKnight, telling
The Atlantic
back in 2017 that Cebulski's actions should have been addressed sooner.
"But without a more
thorough reckoning, the company leaves the impression that Asian identity itself is a mask, to be slipped on and off at will, for the benefit of the face underneath," she said.
As of now, it's unclear
if Marvel will take delayed action. But with extra heat on them coming from critics and work partners, it could very well be motivated to settle the matter once and for all.
[via
USA Today
, cover image via
ID 186926208 © Wachiwit | Dreamstime.com
]
Receive interesting stories like this one in your inbox
Also check out these recent news