Don't miss the latest stories
Share this
Inside Mercedes-Benz C111 Concept From The 70s With Uncashed 'Blank Check' Offer
By Ell Ko, 18 Oct 2021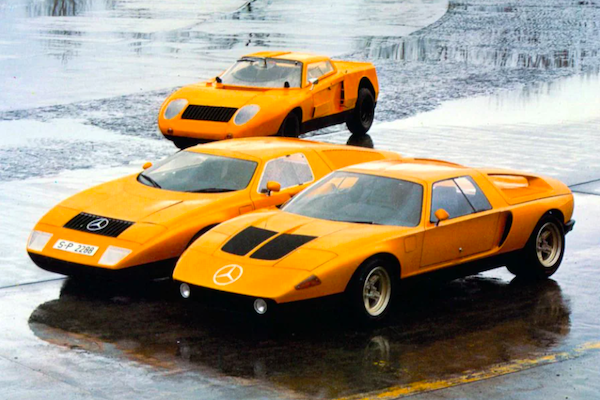 Image via Mercedes-Benz
In September 1969,
Mercedes-Benz was rumored to show something exhilarating at the International Motor Show (IAA) held in Frankfurt. Despite the rumors and speculation at the time, nothing could've prepared anyone for the C111.
Conceptualized to
experiment with glass-fiber-reinforced plastic for its bodyshell and test the new Wankel rotary piston engine, this was a "research" vehicle that was described to have "quickly" become the "dream car of the 1970s."
Splashed in a
signature metallic orange color named the
Weissherbst
, after the wine, and featuring extravagant gullwing doors, the car is shaped somewhat akin to a wedge.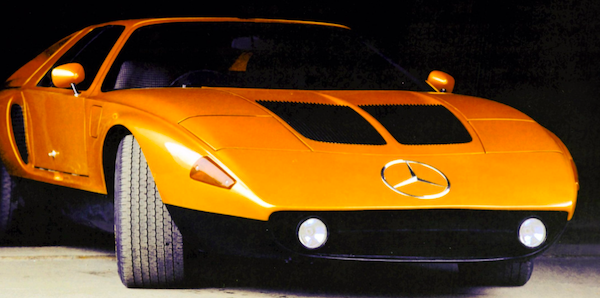 Image via Mercedes-Benz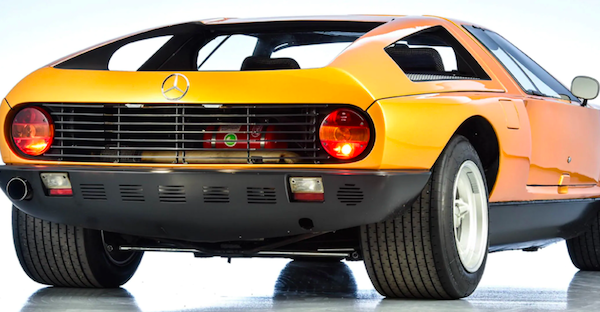 Image via Mercedes-Benz
Two models were
initially designed: the C111-I in 1969 and the C111-II in 1970, with a three-rotor and four-rotor Wankel engine respectively. The former delivered a top speed of 270 km/h (168 mph) while the latter could reach up to 300 km/h (186 mph).
In comparison to
other cars of the time, its power was exponential. For example, the Mazda Cosmo from that era cranks out 130 PS (128 horsepower) in comparison to the three-rotor Wankel's 280 PS (276 horsepower), as
noted
by
autoevolution
.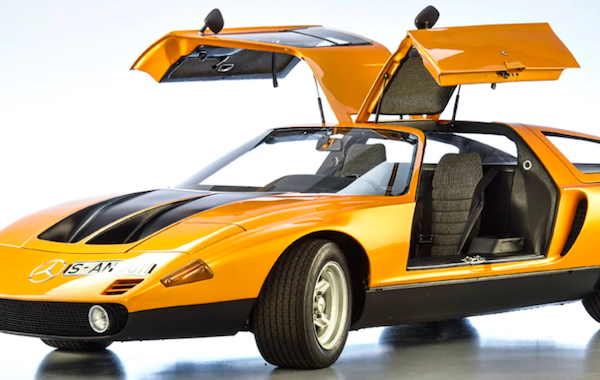 Image via Mercedes-Benz
This, however,
consumed a lot of fuel—in fact, way too much for it to ever be practical.
Along with
the fact that its plastic body wouldn't meet increasing safety regulations compared to a steel structure, this led to the company deciding not to develop it further. Given the hype surrounding this futuristic vehicle thanks to its unveiling at the IAA, this decision evoked outcry.
"The dismay
among automobile enthusiasts was considerable," the brand
recalls
. "More than one such fan had taken a punt and submitted an order to the plant at Untertürkheim, along with a blank cheque—all to no avail."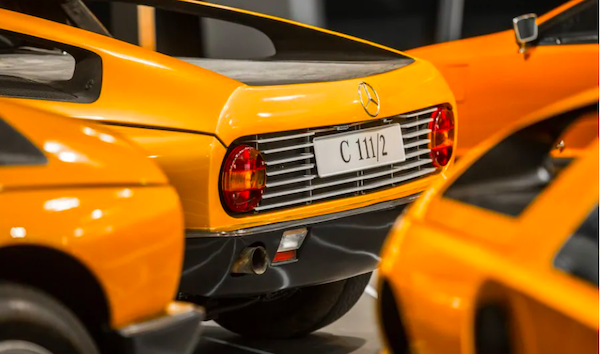 Image via Mercedes-Benz
Although it was
never fully realized, the concept underwent a couple of modifications to experiment with different engines, and these didn't go unnoticed. In 1979, the C 111-IV—the last version of the car—broke the world circuit record at 403.978 km/h (251 mph) with a 4.8-liter V8 petrol engine.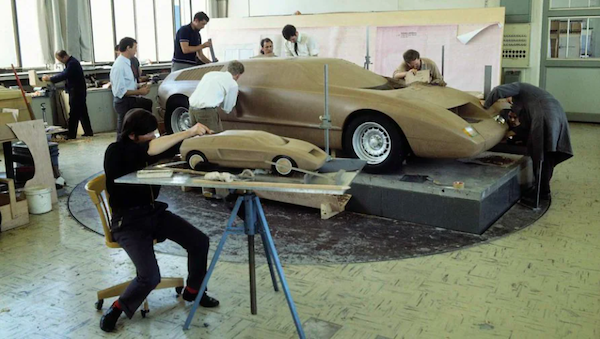 Image via Mercedes-Benz
[via
autoevolution
, images via
Mercedes-Benz
]
Receive interesting stories like this one in your inbox
Also check out these recent news