Don't miss the latest stories
Share this
Former US President, Wary of Alien Invasion, Sought Support From Cold War Rival
By Alexa Heah, 18 Oct 2021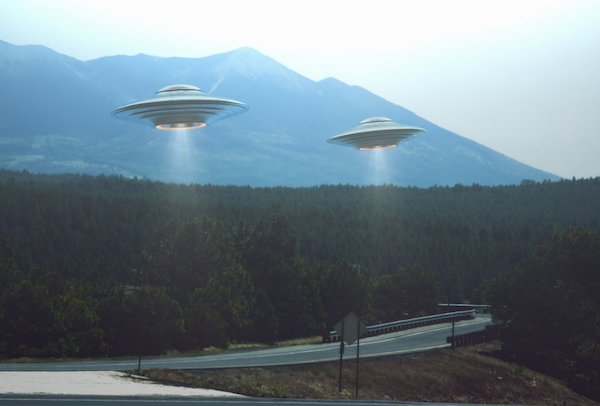 Image via ktsdesign / Shutterstock.com
During the 1985
Geneva Summit, former US President Ronald Reagan and Soviet leader Mikhail Gorbachev had snuck away for a private conversation, with only their private interpreters by their sides.
What could they
possibly have been talking about? A new proposal for world peace? Or a trade agreement that would see millions lifted out of poverty? Well, according to a
2009 interview
with Charlie Rose, Gorbachev revealed that they had actually been discussing what should be done if aliens invaded Earth. Wait, what?
According to
the
Christian Science Monitor
, Reagan reportedly asked: "What would you do if the United States were suddenly attacked by someone from outer space? Would you help us?"
Though most would
be stumped by the curious question, Gorbachev said he replied with a simple "no doubt about it," though of course — no one knows for sure what was exactly said.
Reagan had been
a big sci-fi fan, even going so far as to nickname the nuclear deterrent plans
Star Wars
. And while the alien invasion never happened (or so we think), he did rely on those from the tech and science sectors to make certain decisions.
As per The Smithsonian Magazine,
the former President sought advice from The Citizens' Advisory Council on National Space Policy, which was made up of astronauts, engineers, and even popular science-fiction writers of the time. The group had even helped Reagan to craft his first speech introducing
Star Wars
to the American public.
While political
meetings are often stiff, buttoned-up affairs, it's heartening to see moments of levity during what could be a stressful time. Maybe at the next G7 summit, world leaders will sneak off for a private tea-time update about the world's plans against potential alien invaders.
[via
The Smithsonian Magazine
, cover image via
Shutterstock
]
Receive interesting stories like this one in your inbox
Also check out these recent news