Don't miss the latest stories
Share this
Drone Firm Embarks On Mission To Rescue Dogs Trapped By Volcano Eruption
By Alexa Heah, 21 Oct 2021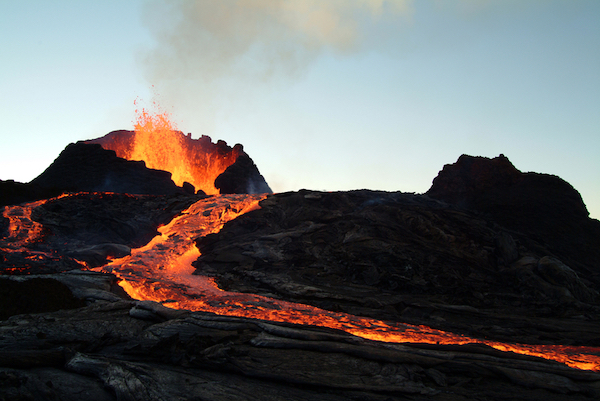 Image ID 3075310 © via Juliengrondin | Dreamstime.com
Back in September,
the Cumbre Vieja (Old Summit) mountain on the island of La Palma in Spain
erupted for the first time
since 1971. Unfortunately, the area is still under siege, and three dogs have been reportedly trapped near the volcano.
According to Gizmodo,
the furry creatures have been stranded in a yard that's surrounded by lava, and it's been almost a month since they were stuck. Now, local drone operator Aerocámaras has offered its help, and could soon set off on a mission to save the pups.
The firm said it could
send its drones over to the yard with food for the dogs, and a camera could be attached to the device so that teams on the ground can deduce how to best save the animals. If the dogs start warming up to the presence of the drones, it might even be possible for the operators to pick them up in a cargo net and whisk them away to safety.
In a show of goodwill,
authorities have green-lit the mission. Aerocámaras had to first demonstrate that its drone could fly a quarter mile while supporting a load of 33 pounds, which it accomplished. Though, despite clearing the initial hurdle, the company's founder Jaime Pereira felt that the rescue operation would be a risky one.
"It is very difficult,
technically it is the most complicated thing we have done by far. We are risking a lot," Pereira told local broadcaster
Telecinco
.
Each cargo net will
only be able to transport a single dog at a time, meaning the drone will take to take three separate trips back and forth. The crew also have to time their getaway, so that not more than one pup is picked up at once.
Even more worrisome
is the fact that each drone only has eight minutes of battery life. It's likely each trip will come down to the wire, as the operators will be working on an incredibly short time frame to secure the animals and fly them over the lava to safety.
"It's the first time
an animal is being rescued with a drone, and the first time it has to be captured," Pereira told
Reuters
.
As difficult as the
mission seems, it may be the dogs' only way out. No one else has devised a plan to save them, and other aerial vehicles aren't able to enter the area due to heat being emitted by the active volcano.
"If that's the last
option that the dogs have? Then we're going after them," said Pereira.
[via
Gizmodo
, cover image by
Juliengrondin | Dreamstime.com
]
Receive interesting stories like this one in your inbox
Also check out these recent news