Don't miss the latest stories
Share this
NHS Taps Into AI To End Racial Inequality In Healthcare
By Alexa Heah, 21 Oct 2021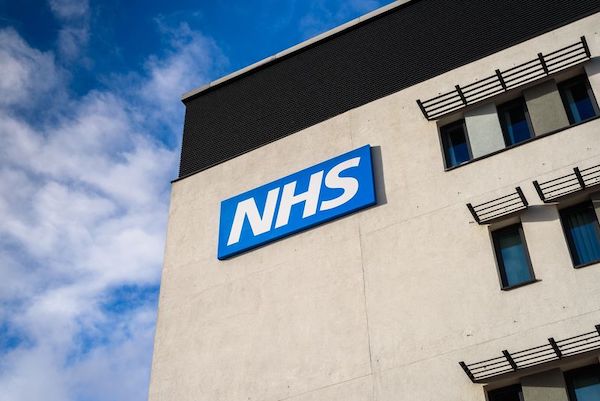 Image ID 70480138 © via Marbury67 | Dreamstime.com
UK's Health Secretary,
Sajid Javid, has just approved a new series of initiatives that will use artificial intelligence to tackle racial inequalities in the NHS healthcare system.
The plans, which will
see new standards being set for healthcare data inclusivity, hopes to improve the lives of ethnic minorities in Britain by representing them adequately in datasets used country-wide.
In addition, another side
of the project will see researchers using algorithms to look into unfortunate maternity mishaps involving women of color. According to
The Guardian
, Black women are five times more likely to die during pregnancy than white women.
This investigation
could help the NHS come up with better care plans for pregnant women, as well as improved training courses for midwives and nurses who assist in delivery suites.
Aside from mothers,
people from BAME (Black, Asian, and Minority Ethnic) backgrounds disproportionately suffer from health woes as compared to the general population. This could possibly be linked to
structural racism
, in which people of color aren't given the same standard of care as the majority due to lacking institutional practices.
"As the first health
and social care secretary from an ethnic minority background, I care deeply about tackling the disparities which exist within the healthcare system. As we recover from the pandemic we have an opportunity for change, to level up, and ensure our NHS is meeting the needs of everyone," said Javid.
Other projects have also
been planned to help decrease the disparity between Caucasians and people of color. One involves an AI-powered chatbot, which will help raise awareness of the importance of screening for HIV for ethnic minorities, as well as another which will make use of technology to screen for diabetic retinopathy.
Another important aspect
will also be to update the UK's existing healthcare databases with data that reflects minorities, so every race is properly represented.
"We need to make sure
the data we collect is representative of our nation. This new funding will support the development of a much-needed set of standards to make sure datasets for training and testing AI systems are diverse and inclusive, so no one is disadvantaged because of their race," explained Javid.
Hopefully, with the
new measures in place, healthcare will improve across the board, especially for people of color who've suffered from lower standards of care.
[via
The Guardian
, cover image via
Marbury67 | Dreamstime.com
]
Receive interesting stories like this one in your inbox
Also check out these recent news