Don't miss the latest stories
Share this
Artist Imagines Iconic Monuments If They'd Survived Up To Present Day
By Ell Ko, 21 Oct 2021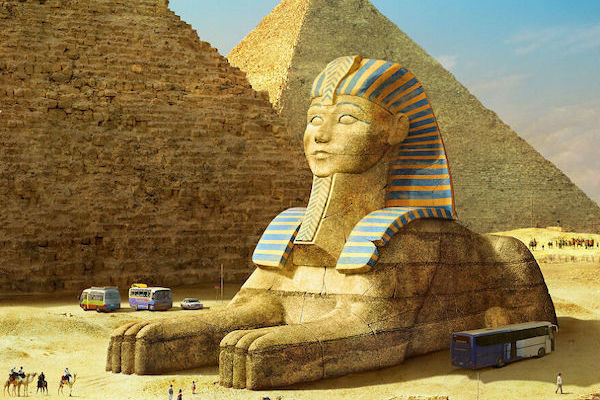 Image by Evgeny Kazantsev for Bang! Bang! Studio and featured with permission
We've heard of
these famous landmarks, historical or mythical, but it's largely down to our imaginations to be able to visualize them just from the accounts of others.
Enter the
Wonders of the World
series, created by Russian artist and graphic designer Evgeny Kazantsev for
Bang! Bang! Studio
, which tasked Kazantsev to design a calendar for Gefest Insurance Company. Following this, the stunning illustrations have gone on to stand as pieces of art in their own right, breathing life into these otherwise unattainable structures.
The architecture is
reconstructed according to their descriptions, incorporating intricate detail into its façades. Then, the structures are placed into the "real-world setting" of today, cars and all, enabling us to almost feel like we could be booking a plane ticket to go visit one of them sometime soon.
Some of the included
works depict the 41-foot statue of Zeus at Olympia, made by Greek sculptor Phidias around 435 BC; and the Tower of Babel, a Biblical structure mentioned in the Book of Genesis that is said to explain the origins of the different languages of the world.
Check out some
of the artworks below, and head on over to Kazantsev's
Facebook
and
Instagram
pages to see more of his creations.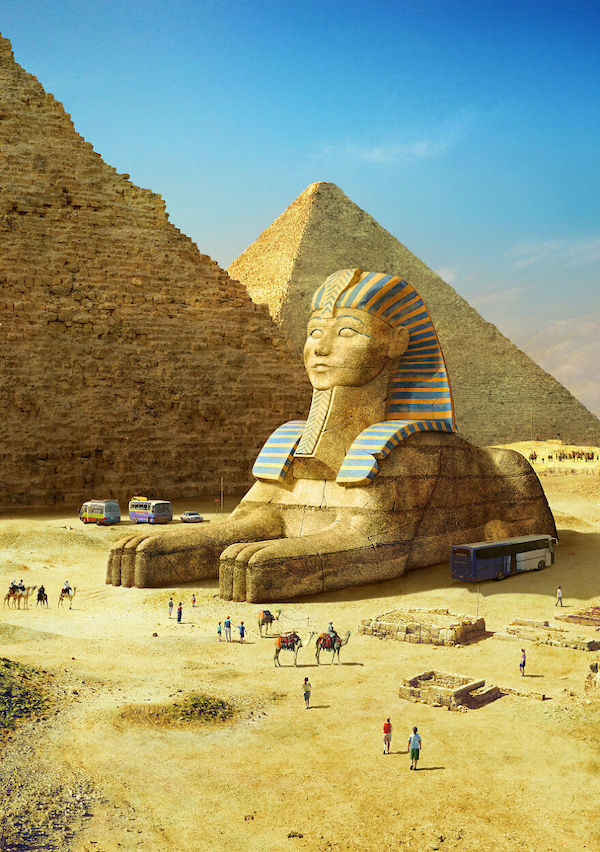 The Great Sphinx, Giza. Image by Evgeny Kazantsev for Bang! Bang! Studio and featured with permission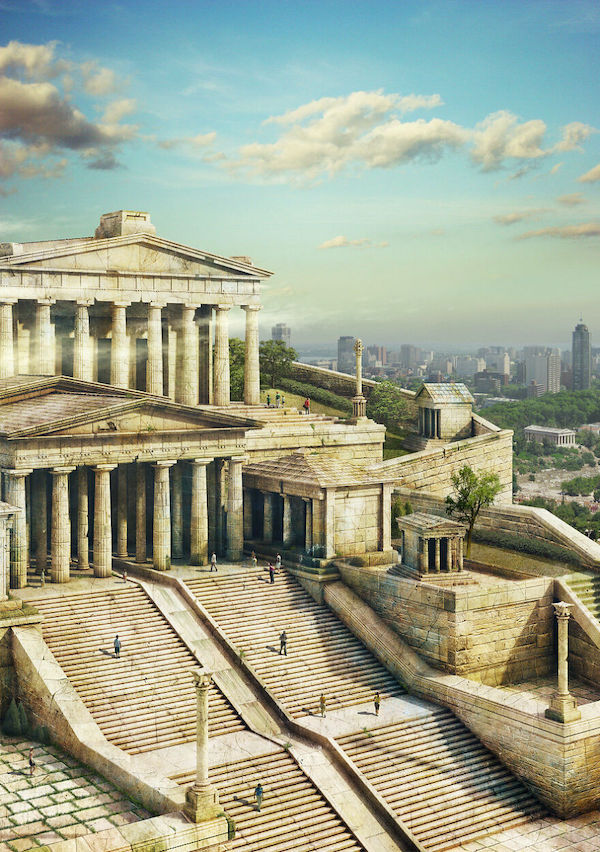 The Acropolis, Athens. Image by Evgeny Kazantsev for Bang! Bang! Studio and featured with permission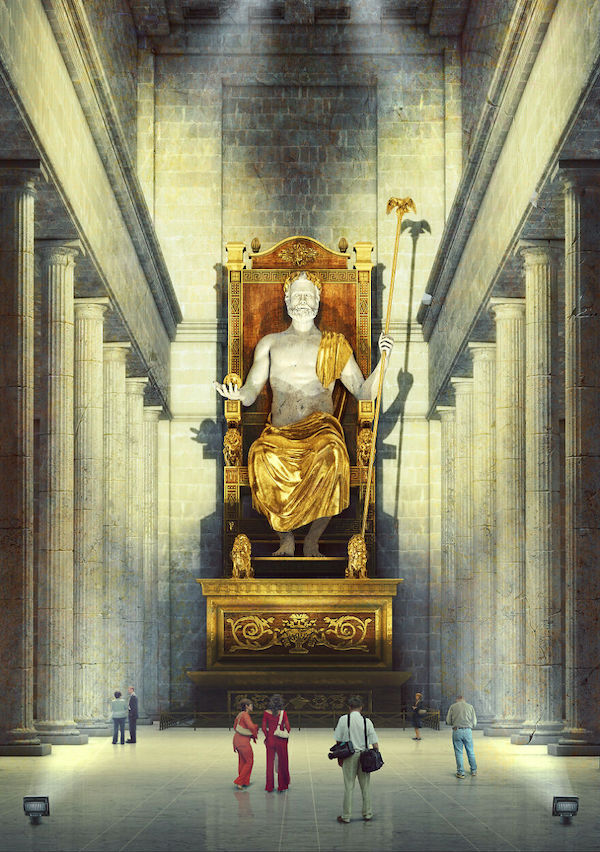 The Statue Of Zeus, Olympia. Image by Evgeny Kazantsev for Bang! Bang! Studio and featured with permission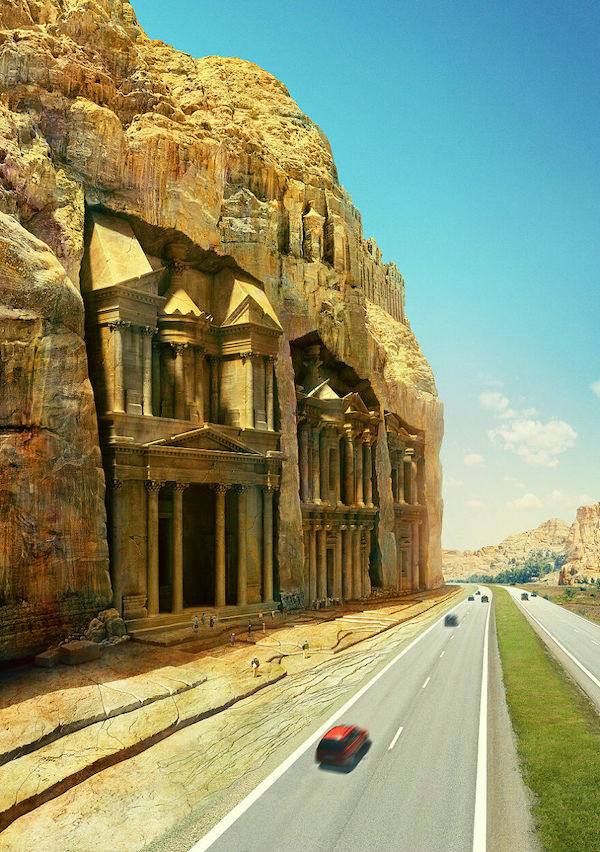 The Great Temple, Petra. Image by Evgeny Kazantsev for Bang! Bang! Studio and featured with permission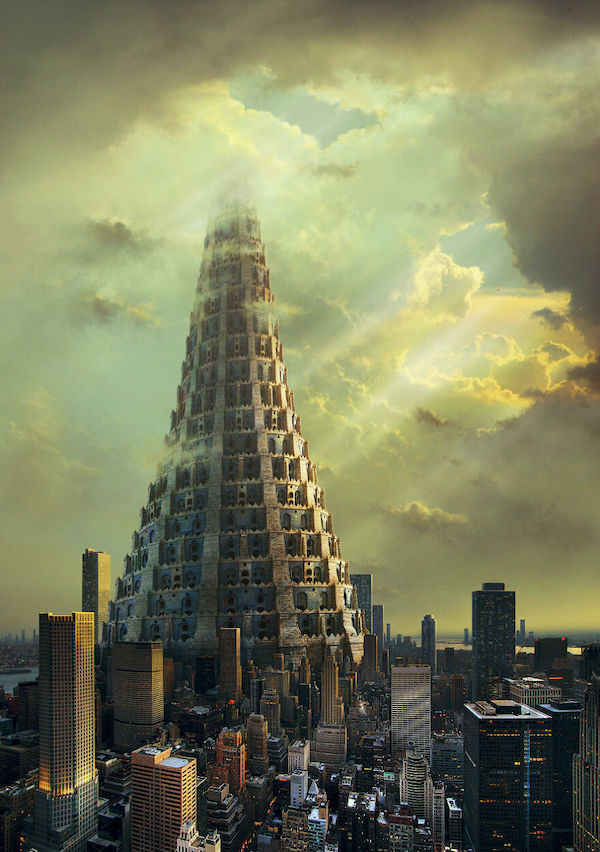 The Tower of Babel. Image by Evgeny Kazantsev for Bang! Bang! Studio and featured with permission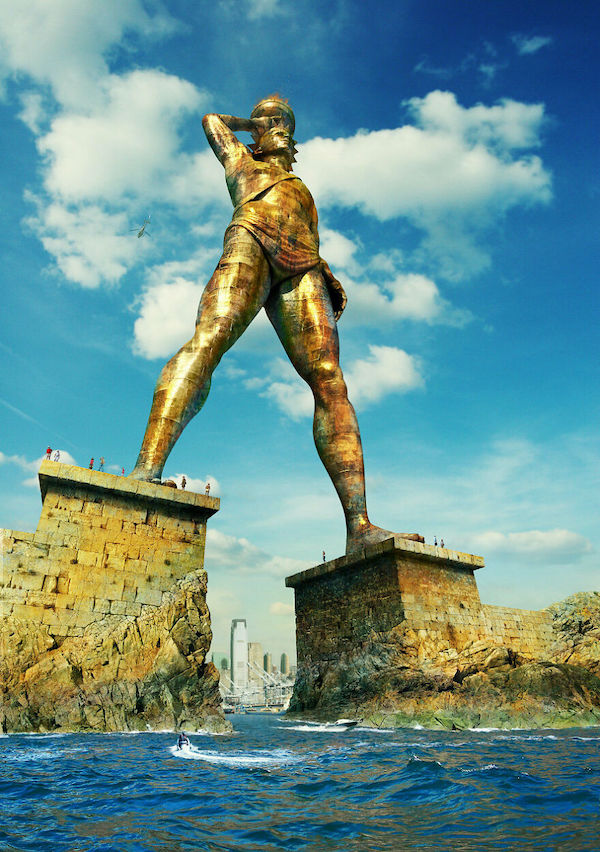 The Colossus, Rhodes. Image by Evgeny Kazantsev for Bang! Bang! Studio and featured with permission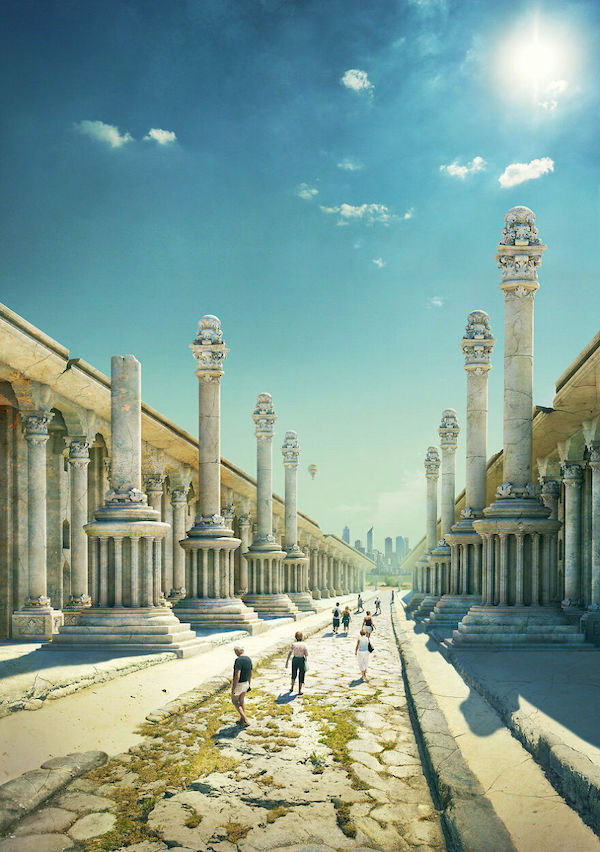 The Temple of Artemis. Image by Evgeny Kazantsev for Bang! Bang! Studio and featured with permission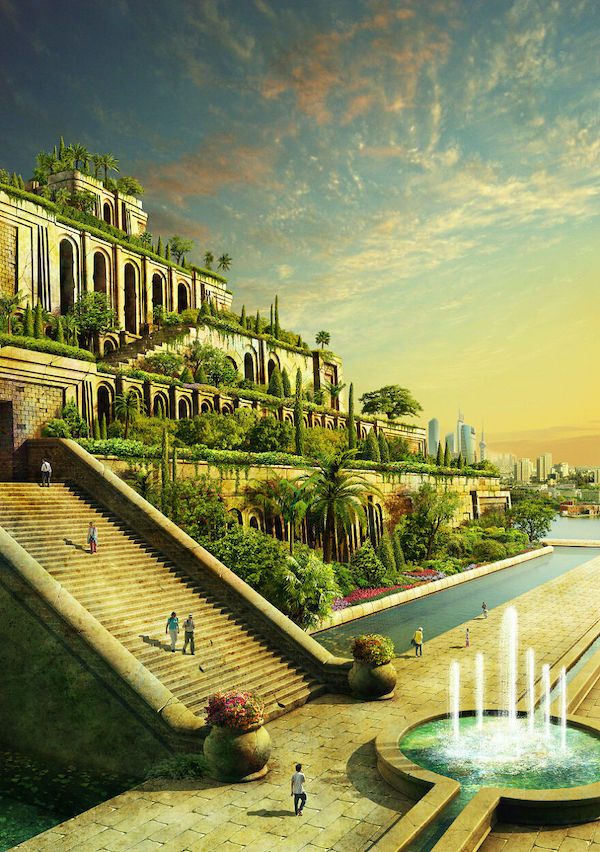 The Hanging Gardens of Babylon. Image by Evgeny Kazantsev for Bang! Bang! Studio and featured with permission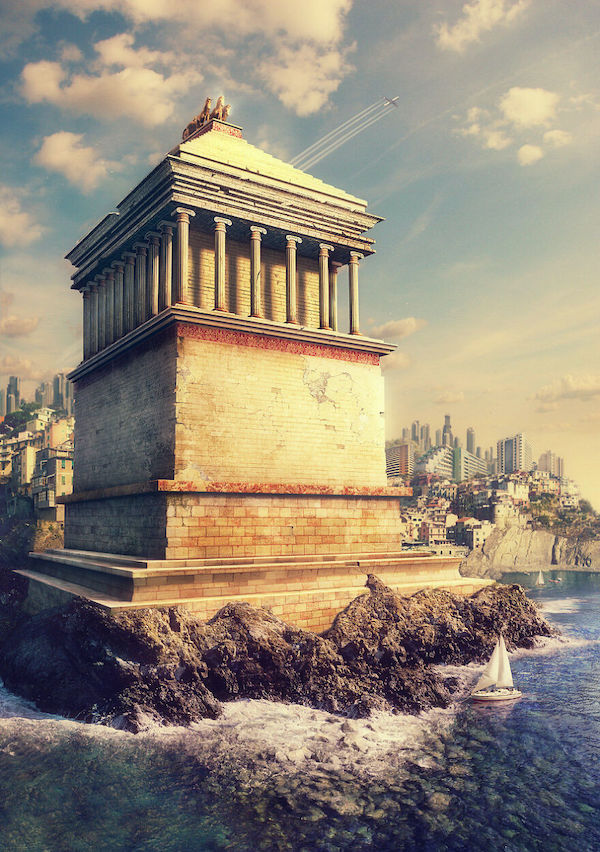 The Mausoleum at Halicarnassus. Image by Evgeny Kazantsev for Bang! Bang! Studio and featured with permission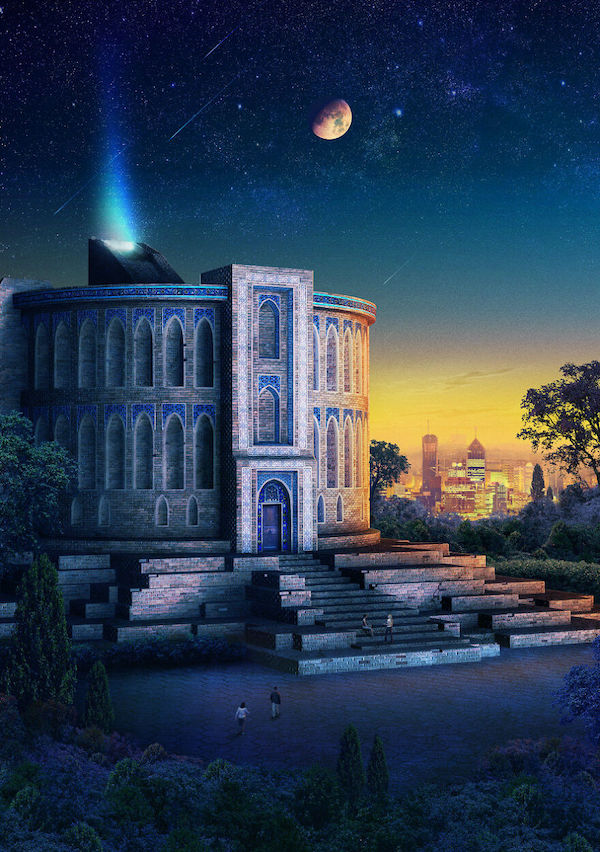 The Constantinople Observatory of Taqi ad-Din. Image by Evgeny Kazantsev for Bang! Bang! Studio and featured with permission
[via
Hidrėlėy / Bored Panda
, images via
Evgeny Kazantsev for Bang! Bang! Studio
and featured with permission]
Receive interesting stories like this one in your inbox
Also check out these recent news