Don't miss the latest stories
Share this
Coffee Makes You Poop? 'Blend No. 2' With Eco Toilet Paper Will Flush It Down
By Ell Ko, 22 Oct 2021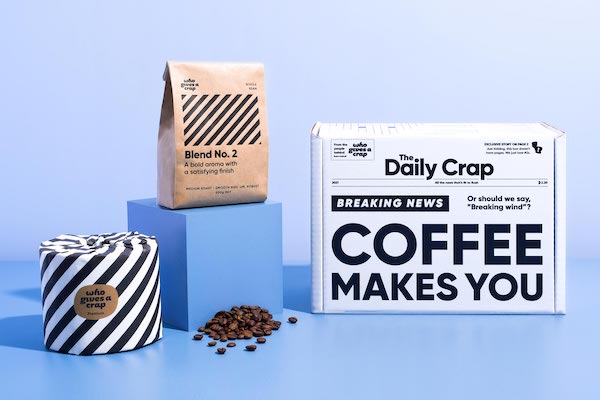 Image via Who Gives A Crap
Australian startup Who Gives A Crap
specializes in making eco-friendly toilet paper. Ever since its beginnings, it has been donating around half of its profits to help build toilets and improve sanitation and hygiene in underprivileged communities around the world.
But now, it's expanding
its product range outside the bathroom. Sort of, at least, because at the end of the day, the goal is to encourage more people to use the toilet—therefore selling more TP—and keep doing good around the world. Who knew those two things were so inextricably linked?
Hitting two birds
with one stone is the introduction of Blend No. 2, an exclusive, limited-edition run of Fairtrade coffee. This is said to "take your morning impact to the next level" because, as the name suggests, and
evidence has shown
, coffee helps some people to go "number two."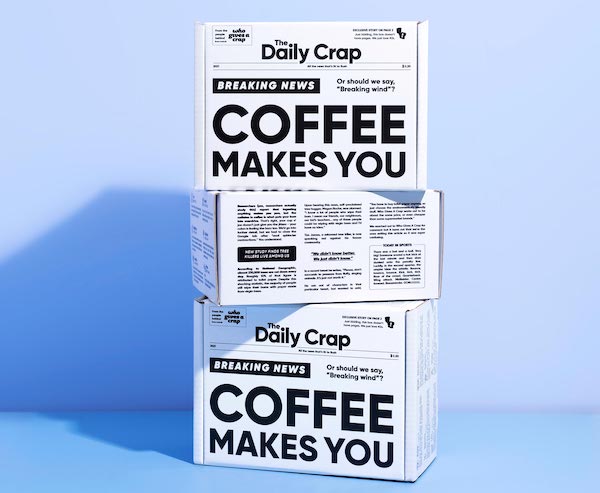 Image via Who Gives A Crap
"We've heard from
reliable sources that coffee makes some people need to go to the bathroom," founder Simon Griffiths tells
SmartCompany
. "As a toilet paper business, we found that pretty interesting. After all, the more toilet paper people use, the more we can donate to the billions of people living without safe access to a toilet."
This comes in a bundle
that, of course, includes toilet paper and a 500g bag of coffee. Made of bamboo, one roll contains 370 three-ply sheets that are biodegradable, compostable, and entirely free from plastic.
Blend No. 2 is a
medium roast coffee, developed with local roasters. It's described to have hints of "juicy ripe apple" as well as dark chocolate, and promises "a satisfying finish." In line with the company's philosophies, it's wrapped in compostable packaging.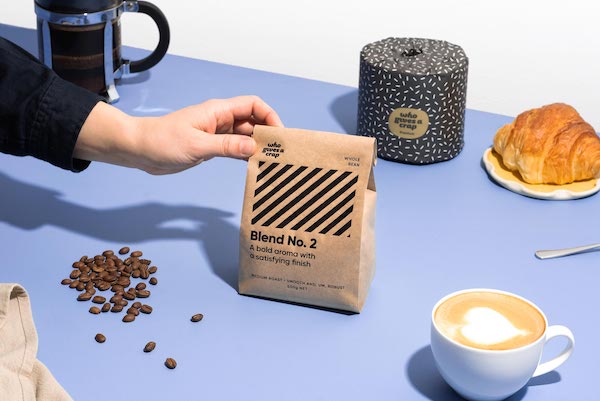 Image via Who Gives A Crap
However, the company
disclaims, this blend isn't a magic formula that will make its drinkers need the toilet more than any other cup of joe. Rest assured, it's just the natural effects of coffee.
Despite making more
than just a humble roll of TP nowadays, the startup is insistent: "We always want to stay true to our roots: toilet humor and making the world a better place."
The Blend No. 2
Coffee Bundle is now available to order from
Who Gives A Crap
for a limited time, retailing at AU$29 (around US$22).
[via
SmartCompany
, image via
Who Gives A Crap
]
Receive interesting stories like this one in your inbox
Also check out these recent news