Don't miss the latest stories
Share this
Electric Scooter Firm Debuts Compact Car That Fits Into Half A Parking Space
By Ell Ko, 25 Oct 2021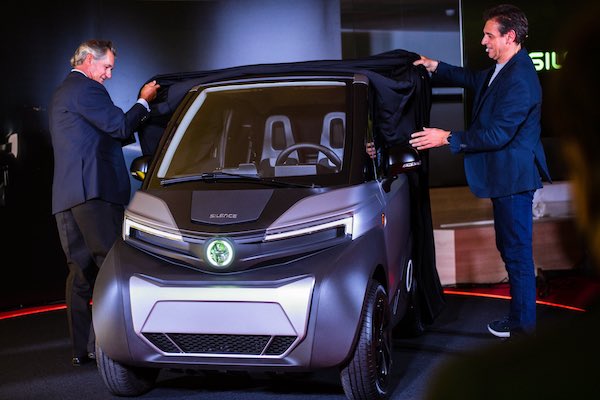 Image via Silence
Spanish company Silence
has, until now, produced solely electric scooters, but the firm has its sights set on something bigger. At the opening of its new headquarters in Barcelona last week, the new S04 was unveiled: an electric car.
It's a compact,
two-seated affair, with the entire vehicle measuring just seven feet and seven inches thanks to offset seating, which will also mean that a small trunk is included in the rear, next to the passenger. The company claims that two of the Silence S04 will be able to fit in one regular-sized parking lot.
Two models are
being served up—the L6e and L7e—each fitting a different European legal classification.
The L6e will have
a top speed of 28mph with a 6 kW motor and 5.6 kWh battery, while the L7e will see a higher top speed of 56 mph and a bigger 14 kW motor and 11.2 kWh battery to match.
While the latter
will require a standard driver's license to operate, the L6e is aimed toward drivers with a AM moped license, which
Electrek
details
is a common license among younger riders aged 14 to 16 in European countries. This certification often means that they are allowed to operate a 50cc moped.
The Silence S04
will start at €7,500 (US$8,730), but that's with the batteries included. Yes, there is an option to buy an electric car without its batteries. Instead, users will be able to swap their batteries at dedicated stations in Barcelona, built by Silence.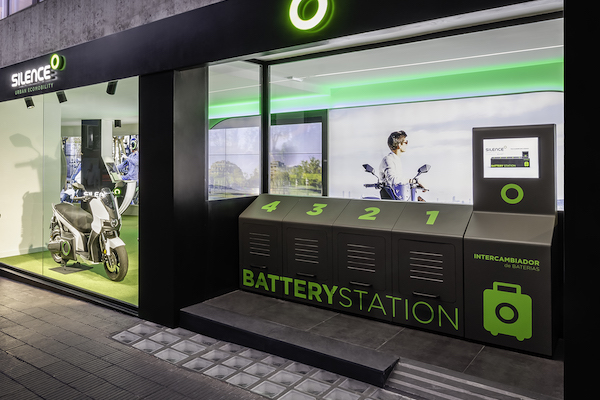 Image via Silence
This is intended
to test a new
battery-swapping
pilot, which is a technology that allows drivers to replace a discharged battery with a fully-charged one instead of waiting for the car to charge. Or, in this case, fit the car with a battery after buying it. The pilot, if all goes well, will eventually lead to a full-fledged subscription program priced at €20 (US$23) per month.
However, Silence has
stated
previously that it intends to "commit to the European market," and it's unclear if the team intends to bring its vehicles to a worldwide market.
[via
Electrek
, images via
Silence
]
Receive interesting stories like this one in your inbox
Also check out these recent news