Don't miss the latest stories
Share this
Photoshop Introduces Impressive Neural Filters To Wholly Change Seasons & More
By Ell Ko, 26 Oct 2021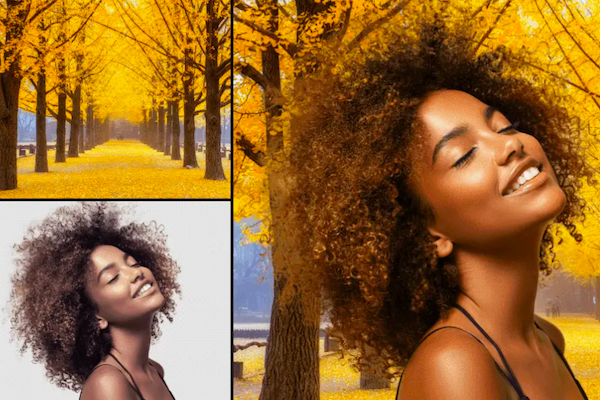 Image via Adobe Creative Cloud
During this year's
Adobe MAX event,
Adobe
announced some stunning new updates to the Neural Filters in Photoshop to take photo editing to the next level. After all, "
Photoshop
" didn't transcend its name to become a verb of its own for no reason.
Neural Filters draw
upon the powers of Sensei AI, a machine-learning artificial intelligence tool that is well-versed in all things photo editing and Photoshop. In the upgrades
announced today
, Adobe has condensed the "many things Photoshop does well" into just a few simple sliders and buttons, saving enormous amounts of time and effort.
Three new beta
filters are being shipped with the new update of Photoshop along with updates to the existing lineup; take a look at them below.
Landscape Mixer
With one click,
users can now change the seasons. No, it's not
The Sims
, but Sensei's ability to combine two landscape images together in order to create an entirely new scene altogether.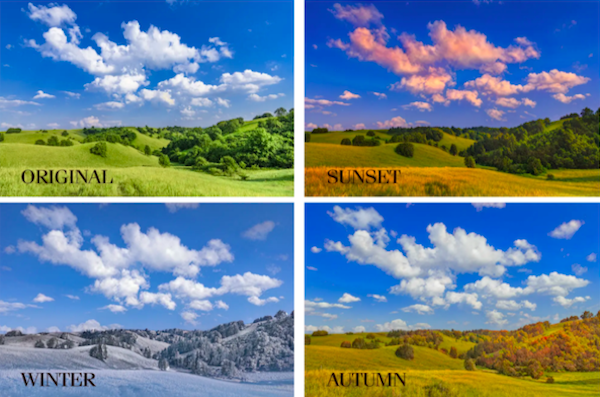 Image via Adobe Creative Cloud
Ever run into
that fleeting moment of loss when trying to get all your things together in time to shoot during a golden-hour sunset only to miss it by two minutes because some clouds decided it would be a great time to make an appearance?
Well, never
again.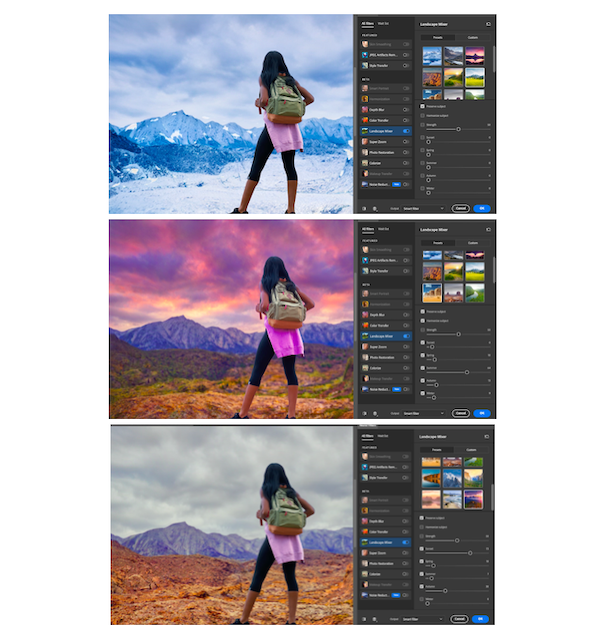 Image via Adobe Creative Cloud
Apart from being
able to change the time of day, the 'Landscape Mixer' feature will also bring about the ability to create a winter wonderland from a photo taken in July from presets available in the library or an image of your own.
If there are
subjects in the photo, like people, they will be automatically masked and harmonized with the rest of the color palette.
Color Transfer
'Color Transfer' extracts
the color palette of one image and, as you might've guessed, transfers this to another. This will be great for the times a photo has a specific mood evoked by its colors and users would like to replicate that in a different image.

Image via Adobe Creative Cloud
Harmonization
On a similar note,
the 'Harmonization' filter will allow users to effortlessly combine two images even if they have different lighting and resultant mismatch tones.
Sensei AI will
be able to match the colors and make the relevant adjustments when combining elements on two layers together.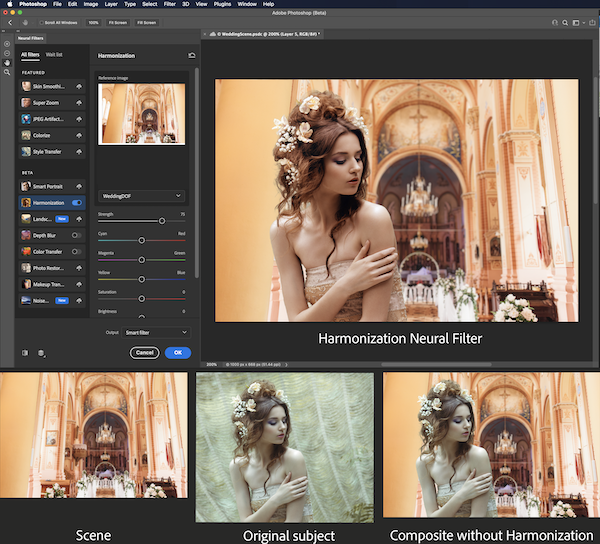 Image via Adobe Creative Cloud
Improvements to Depth Blur
After Neural Filters
were introduced last year, Photoshop has had some time to gather feedback from users to teach Sensei AI with. One of the most notable improvements that is being announced for the existing filters is '
Depth Blur
', which may also be known as Photoshop's version of Portrait Mode.
As previously noted,
the novelty of the feature meant that it wasn't quite there yet. Surely, though, all good things take time, and AI is built largely on the process of learning—aren't we all?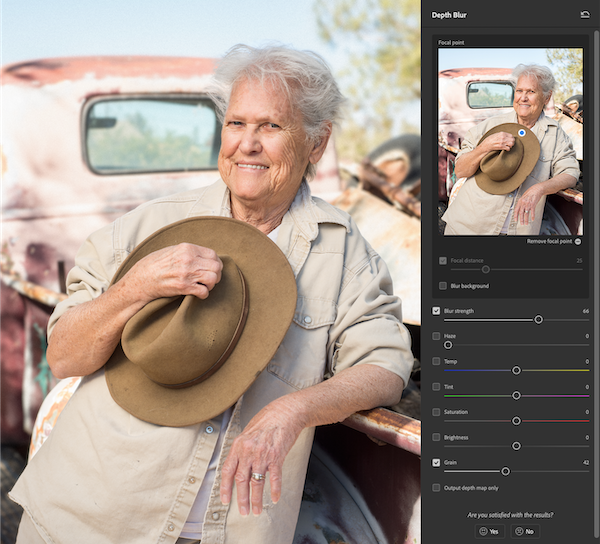 Image via Adobe Creative Cloud
After the trials
and tribulations Sensei AI has experienced since the filter's debut, it is now back stronger than before: a new machine-learning model will help to retain the "natural" feeling of a blurred background while being able to keep the subject more in focus.
And as shown
in the example below, the "depth" of perception for a single image can be altered just by toggling the slider to the right of the workspace.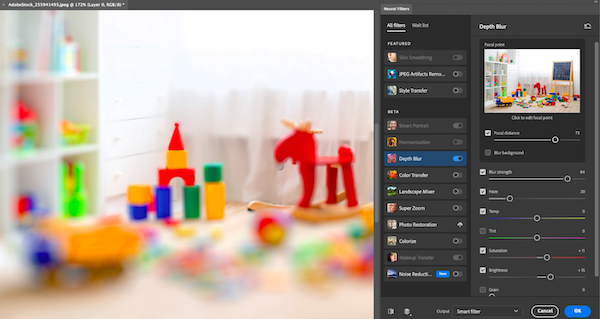 Image via Adobe Creative Cloud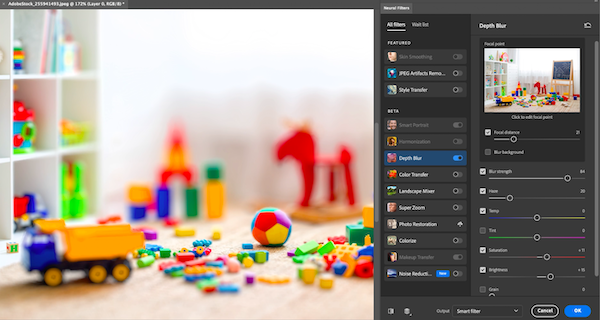 Image via Adobe Creative Cloud
Adobe has also
noted that too strong of a blurred background may make the image come across as unnatural, so it has added the option to introduce grain in order to compensate for this.
Its aim, it says,
is to allow users to "create a beautiful bokeh effect to any image with just a single click." The improvements shipped today are "a big step toward that aim."
To find out more
about Photoshop's Neural Filters, Adobe's
website
has a ton of helpful information. And for more on this year's MAX 2021 event, the exciting new keynote can be viewed
here
.
[via
Adobe Creative Cloud
Receive interesting stories like this one in your inbox
Also check out these recent news