Don't miss the latest stories
Share this
New Solid-State Battery Made From Trees Is Almost As Thin As Paper
By Ell Ko, 27 Oct 2021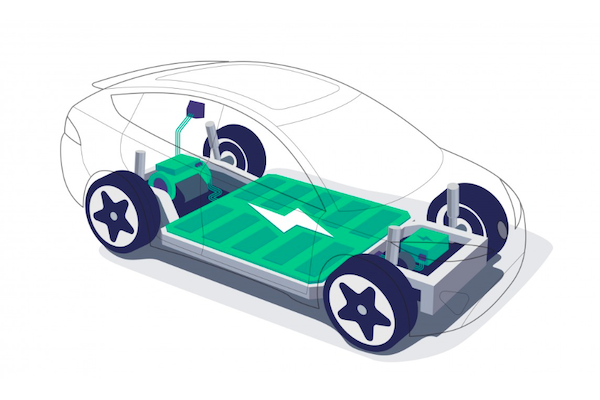 Image via Brown University
The battery world
has seen some pretty fascinating developments as of late in an attempt to do away with the traditional liquids used in a lithium-ion unit. First it was the
sweat-powered
wearable battery, and now it's something that's sourced from trees.
A team of scientists,
hailing from Brown University and the University of Maryland, have developed a solid ion conductor. Instead of the conventional battery tech that utilizes lithium salt electrolytes dissolved in a solvent, this one is made of cellulose nanofibrils—polymer tubes made from wood—and copper, with no liquids involved.
While retaining a thinness
not dissimilar to paper, the material is able to conduct ions between 10 and 100 times better than previous polymer ion conductors. In fact, it's so efficient that it's been touted as a "
record high
" by Liangbing Hu, a professor in the University of Maryland's Department of Materials Science and Engineering.
Lithium batteries do get
the job done, but they come with risks. Dendrites, which are small filaments of lithium metal, may form in the lithium salt electrolyte at high currents, leading to short circuits. Additionally, they're made from toxic chemicals; and apart from being detrimental to the Earth, they're also flammable.
In contrast, solid electrolytes,
like the one the scientists have demonstrated, prevent dendrite penetration. They're usually made from ceramic materials, which are non-flammable, but are also thick yet brittle.
So, the material
these scientists have come up with seems to tick all the boxes: it has all the benefits of the solid electrolyte, but its wood-based composition means that it's still thin and flexible. Just like another popular wood-based thing: paper.
This revolutionary new material,
which was described in the
research paper
published in the journal
Nature
, could also work as an ion-conducting binder for use in the cathode of future batteries, alongside acting as a solid battery electrolyte.
[via
SlashGear
, image via
Brown University
]
Receive interesting stories like this one in your inbox
Also check out these recent news