Don't miss the latest stories
Share this
LEGO Volvo Set Ends Up Being Full Visionary Construction EV Model
By Ell Ko, 28 Oct 2021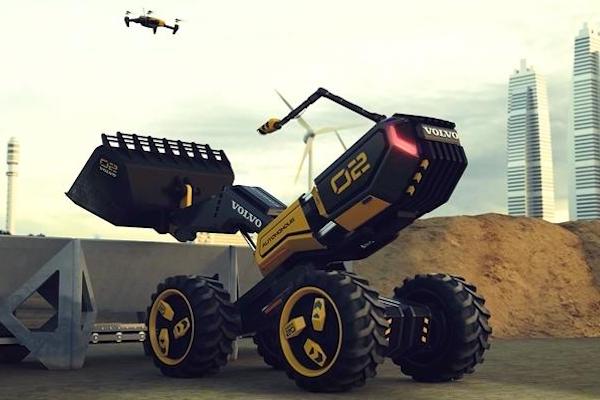 Image via Volvo CE
Volvo's most recent
concept vehicle was built according to a LEGO set. Because, after all, life imitates art.
Volvo CE, the company's
construction equipment sector, unveiled the Volvo '
LX03
' prototype on Wednesday. This, the company claims, is "the first real-world example of a self-learning wheel loader with the brains to make decisions, perform tasks and interact with humans."
Drawing upon a 2018
collaboration with LEGO, the '
Concept Wheel Loader ZEUX
', this vehicle is currently in the works. It's also the very first Technic set to be made a reality.
The Concept Wheel Loader ZEUX
, when it was revealed in 2018, was described to be "an autonomous concept wheel loader of the future." It was built based on a focus group of children giving feedback to the designers, which led to the conceptualization of the 'Eye': a scout drone and its adjustable "camera" boom mounted on the vehicle's roof. This would allow it to make "eye contact" with humans, which would in turn enhance its safety.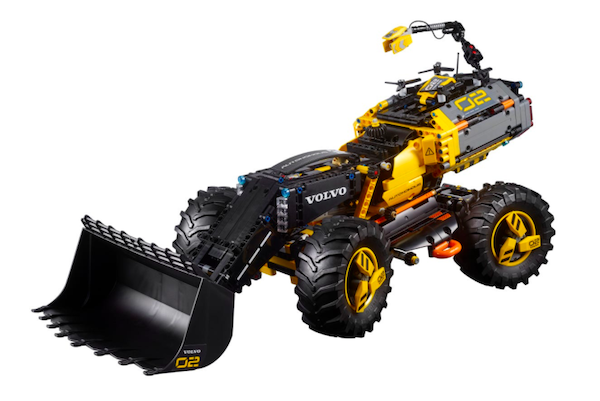 Image via LEGO
It was first
developed to explore the future of what construction could become, and of course, it's electric.
Electrek
reports that the LX03 has the same driveline as the L25 Electric, which is an existing Volvo EV, and also boasts zero emissions and low noise.
With a battery
capacity of 40 kWh and a run time of up to eight hours, the
LX03
has an operating weight of 5,000 kilograms (11,000 pounds) and a working load of 2,000 kilograms (4,400 pounds). it's capable of carrying out a "multitude" of tasks, including scooping material and lifting "almost anything" while traveling around a job site.
Interestingly, Volvo
describes this vehicle as being "equipped with a brain." This is said to utilize machine learning to "adapt to different scenarios, make decisions in real-time and most importantly collaborate with humans." Customers will be able to program it to carry out "heavy, repetitive or dangerous tasks," reducing the risk for humans on-site or removing the need to put people at such risk in the first place.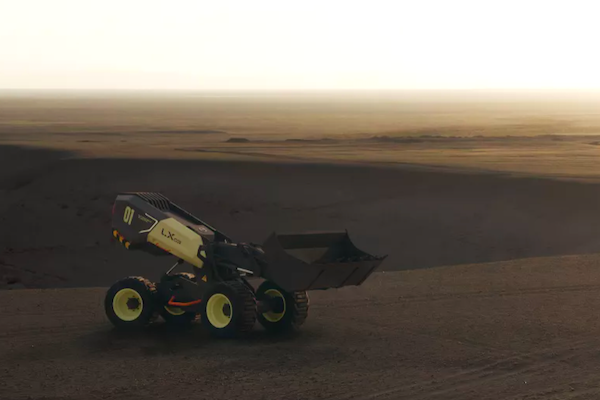 Image via Volvo CE
Unfortunately, unlike
the
LEGO
Technic set, it's not commercially available—yet, at least. However, Volvo has stated that its engineers "expect that valuable insights from the LX03 will feed into applications for today and tomorrow."
"We need to transform
the construction industry with smart and more sustainable solutions that will have an impact on a global scale," explains Melker Jernberg, President of Volvo CE, in a
statement
. "The unveiling of the LX03 prototype today represents just that—and is testament to the incredible expertise of our engineers and our united commitment towards positive change."
[via
Electrek
, images via
Volvo CE
and
LEGO
]
Receive interesting stories like this one in your inbox
Also check out these recent news