Don't miss the latest stories
Share this
Hands-Down Most Expensive NFT Just Sold For $532 Million—Or Did It?
By Ell Ko, 09 Nov 2021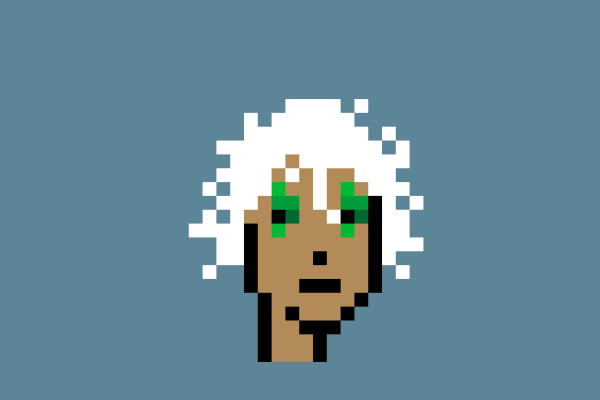 Image via Larva Labs
Non-fungible tokens (NFTs),
no matter how cool or popular, do
have their risks
. After all, they're still a largely new concept, and one that is, for now, difficult to regulate.
This doesn't seem to
thwart enthusiastic collectors, though; before, it was reported that the most expensive NFT ever sold had peaked at
US$69 million
for an art piece by Beeple. Regular six-figured transactions aren't uncommon, either.
But last week, a
CryptoPunk
—one of the most notable and
highly-coveted
NFT art projects by LarvaLabs—sold for, apparently, 124,457 Ether, which is around US$532 million. That is, indeed, a nine-figured sum.
It'd be worthy of
breaking multiple records and making Beeple's NFT look like spare change—if it was a faithful, genuine, one-seller-to-another-buyer transaction, that is.
Despite its eye-popping
amount, the "sale" wasn't money laundering, a bug, or an exploit. As described aptly by
Artnet
, it was "simply crypto traders trading as they do." Instead of being an art sale, it was more akin to a prank.
For CryptoPunk #9998,
the seller and buyer were the same person. Traditionally, this is known as a "wash trade," where the market is somewhat tricked into believing that an item is higher value than it actually is. You're not supposed to do it, obviously.
As for where the
money came from: the funds were taken from a "
flash loan
." This is a popular practice in decentralized finance (DeFi), where users can take a loan for the duration of a single transaction.
Simply put: the funds
are borrowed, a transaction is constructed, and the loan is paid back at the end of it. The contract, based in the blockchain, checks if the "loan" has been returned. If it hasn't, the transaction is reversed, and the funds are returned to the lender.
"Flash loans only
exist for manipulative purposes," Nicholas Weaver, a researcher at the International Computer Science Institute in Berkeley, explains to
Artnet
. "The primary usage is to provide enough money to launch an exploit, but doing wash-trading seems like a perfectly cromulent use as well."
So, the process for
#9998
went a little like this.
The seller "sold" the
NFT from one Ethereum address to another "buying" address, who had secured the 124,457 Ether from three sources in a flash loan. The selling address immediately sent the funds back, who paid off the loans. That's the money sorted.
Then, the buying address
—the "new owner"—put the NFT back up for sale, now that it was recorded that it had been sold for that inconceivable amount, and making it appear highly popular and in huge demand.
Larva Labs has since
debunked this sale, even crossing it off on the Punk's listing, meaning that it doesn't count. The developers also provided a link to a tweet that explains the scenario as a disclaimer.
PSA: This transaction (and a number of others) are not a bug or an exploit, they are being done with "Flash Loans" (https://t.co/Q5bDL1QkWP). In a nutshell, someone bought this punk from themself with borrowed money and repaid the loan in the same transaction. 1/2 https://t.co/EgS7aiga3j

— Larva Labs (@larvalabs) October 29, 2021
It's not known who
the person behind this transaction is, and their motives are also a large question mark. But at the end of it all, they didn't gain any profit from the sale, and it actually cost them around US$800 in transaction fees, according to
Artnet
. So it doesn't seem like they managed to get anything done, except…
Perhaps, however, the
aim of making the Punk more valuable has come to fruition. Before this incident, it was just another 8-bit piece of art part of the project. But now,
#9998
is on the forefront of all of our minds, and currently costs US$1 billion to (genuinely) buy. Yup. Have fun with that one.
[via
Creative Bloq
, image via
Larva Labs
]
Receive interesting stories like this one in your inbox
Also check out these recent news