Don't miss the latest stories
Share this
10 Charming Holiday Gifts For Someone Who Needs A Cheerful Pick-Me-Up
By Mikelle Leow, 17 Nov 2021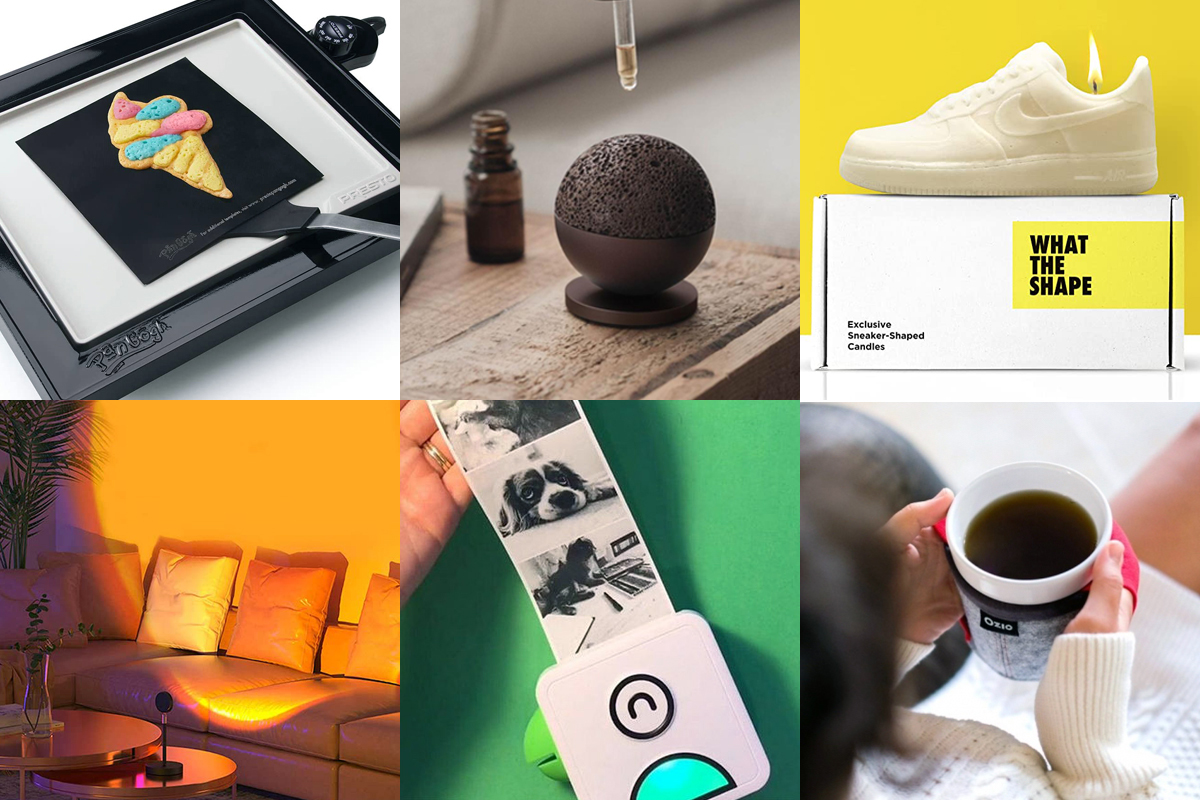 While it seems like
another year has flown by with little time to catch a break, the final burst of 2021 calls for a recharge of optimism.
Joy is something we
want to pass on, and just making one special person smile could set off a snowball effect! As such, we've selected some fun yet meaningful gift ideas to give a loved one a little pick-me-up for when they're feeling less inspired.
These new creature comforts
could bring some cheer into someone's home through the forthcoming year and beyond. Check them out after the scroll.
1. LAVA ball: A volcanic rock stress ball that draws you closer to the earth through touch, sight, hearing, and smell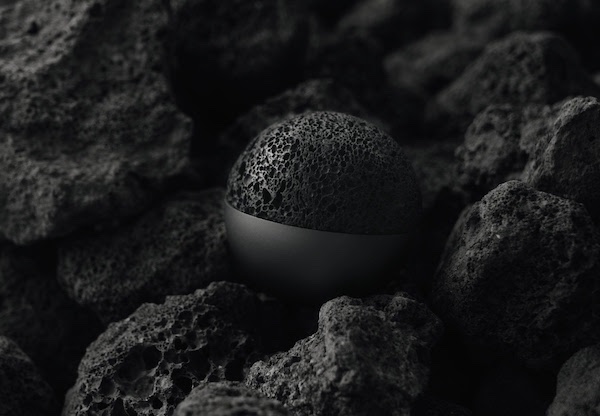 Image via Zenlet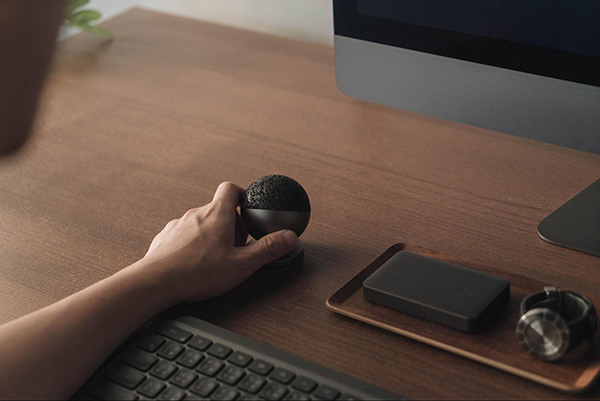 Image via Zenlet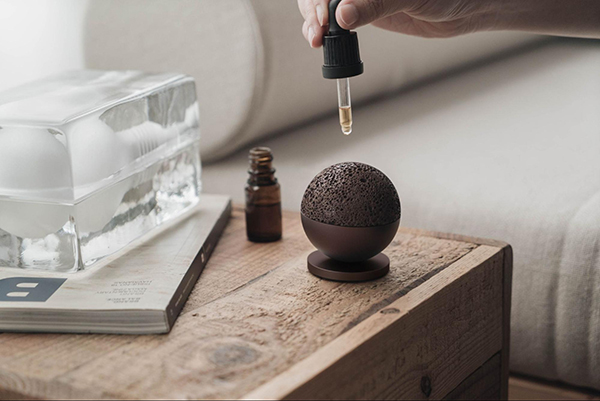 Image via Zenlet
It's no secret that
being close to nature can do wonders for relaxation, inspiration, and focus. Stay in touch with the source by keeping part of the earth in your pocket or workspace with Zenlet's
LAVA ball
, made from volcanic rock—that's magma erupted onto the earth's surface, cooled down, and solidified. A unique set of pores appears during this rapid cooling and drying process, making each LAVA ball a one-of-a-kind sensory desk toy.
This natural stress ball
kindles the senses through four ASMR experiences designed to give your focus levels a well-needed reset.
With the sense of touch,
the sphere's uneven rock texture paces frantic thought processes and helps soothe nerves. With sight, the LAVA ball levitates and spins above a magnet holder, drawing you into a meditative equilibrium as you gaze into its movements and await your next idea. Roll it around and listen to the lively rhythm of the earth. To ignite the sense of smell, you can even drop your favorite essential oils into the sphere's pores. Your next creative hot streak will be dormant no more.
2. Sunset Projector Lamp: An ambient light source to recreate sunshine in your space when needed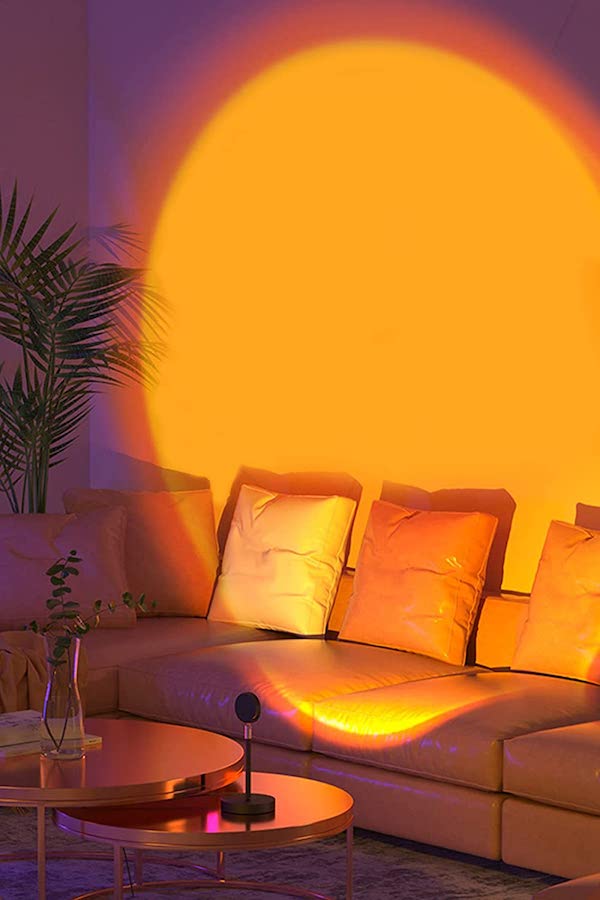 Image via EJ's SUPER CAR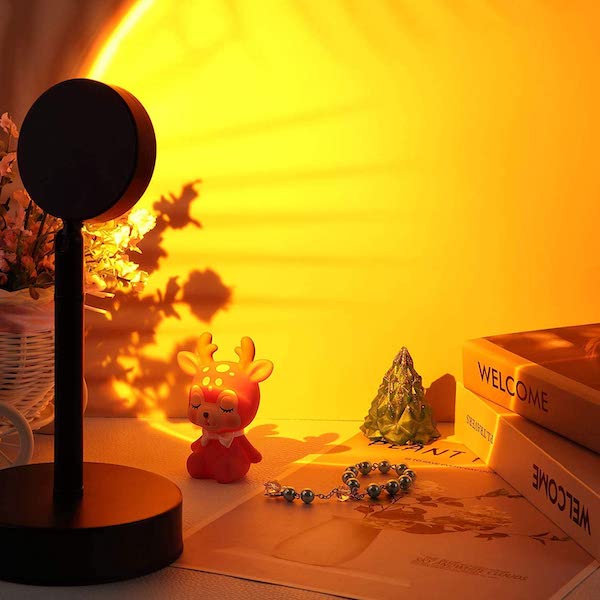 Image via EJ's SUPER CAR
Whether rain or shine,
this lovely
Sunset Projector Lamp
makes every hour feel like Golden Hour. Its warm and gentle beam surrounds you with a glow akin to that of sunsets.
The lamp can be
rotated 180 degrees, allowing you to set the "sun" on your wall or ceiling. The farther the distance of the light source from its subject, the wider the halo. You decide how to cast the gloom away.
3. PanGogh Pancake Art Griddle: A cheerful canvas for anyone feeling burnt-out from having toast every morning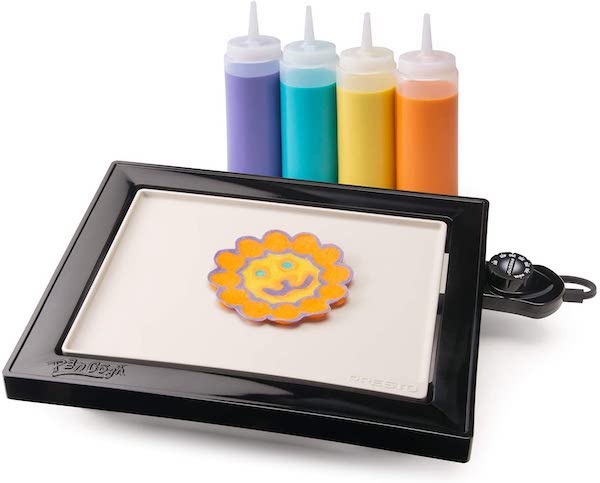 Image via Presto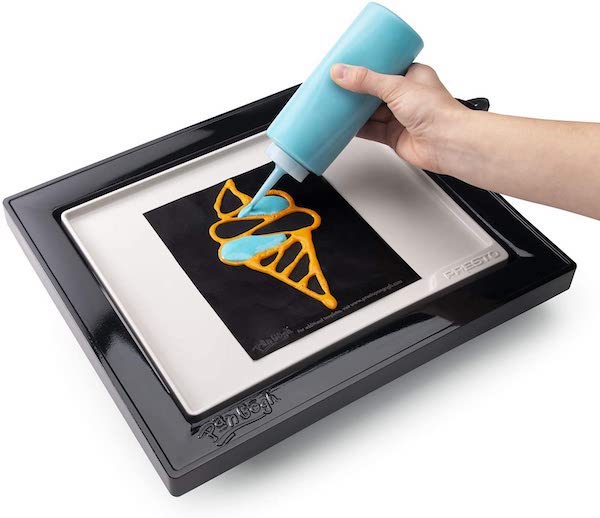 Image via Presto
Now, you can paint
your dreams and eat them too. Start mornings on a creative note with the
PanGogh Pancake Art Griddle
, which comes with a nonstick griddle "canvas" for making pancake art, along with templates and four batter bottles to help your edible work take shape.
You could even flip
the script and use the griddle for eggs, grilled cheese, french toast, and cottage fries, instead of pancakes.
4. Sneaker Candle: A cheeky home décor candle with a kick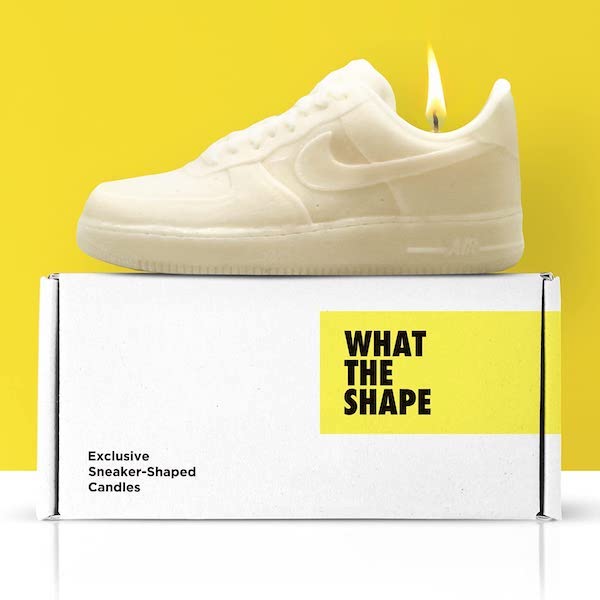 Image via WHAT THE SHAPE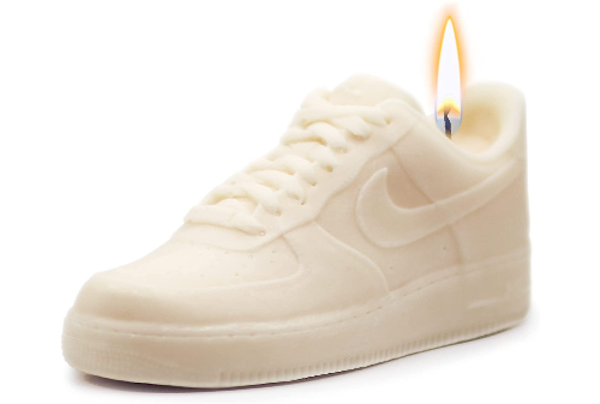 Image via WHAT THE SHAPE
Sneakerheads will be tickled
by this out-of-the-(shoe)box
Sneaker Candle
. Lovingly hand-poured for realistic detail, the 5" by 2.5" candle is a statement piece bound to jump out to anyone in the room.
It's also made from
a natural soy wax blend, which is safer and gives off minimal smoke. So fret not, there's no need to tiptoe around the thought of displaying the candle in any part of the home, whether it be in your bedroom, living room, kitchen, or bathroom.
5. Toybox 3D Printer Deluxe Bundle: A compact, beginner-friendly 3D printer kit that anyone can use to design and print their own toys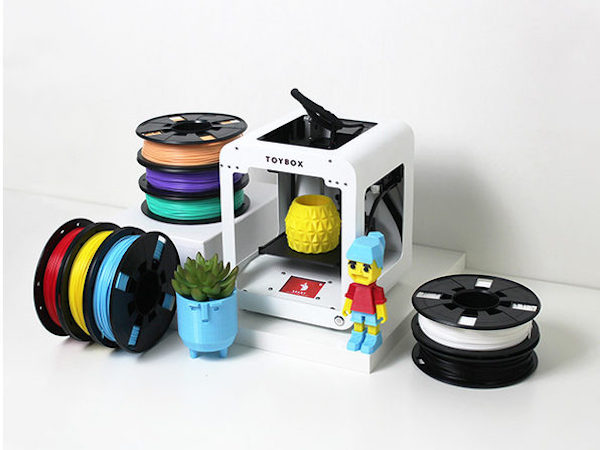 Image via Toybox Labs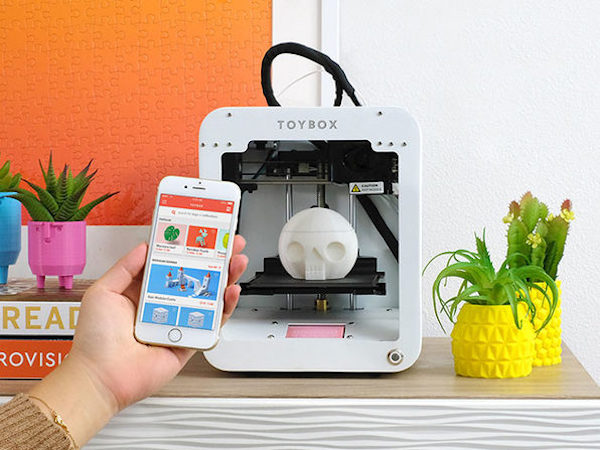 Image via Toybox Labs
Whereas toys once needed
to be purchased to be played with, now, your imagination is the only thing that limits how large your collection grows; you can truly take charge of everything from ideation to production right at home. Designed for kids and adults alike, the functionality of this easy-to-use
Toybox 3D Printer
is streamlined into one-touch features. Plus, no carving knives are needed to separate objects.
The accompanying app
lets you create and upload your own designs for printing, though you might be delighted to know that it's also home to a massive category of toy templates allowing you to skip right to the last step. The library features designs licensed by familiar names like DC Comics, Warner Bros. Consumer Products,
Friends
, Looney Tunes, Hanna-Barbera, Cartoon Network, and
Seinfeld
. This bundle comes with eight colors of non-toxic, biodegradable ink.
6. Pretending to Grownup Card Game: A casual party game acknowledging that, although adulting isn't the easiest thing, it's still conquerable and (kind of) rewarding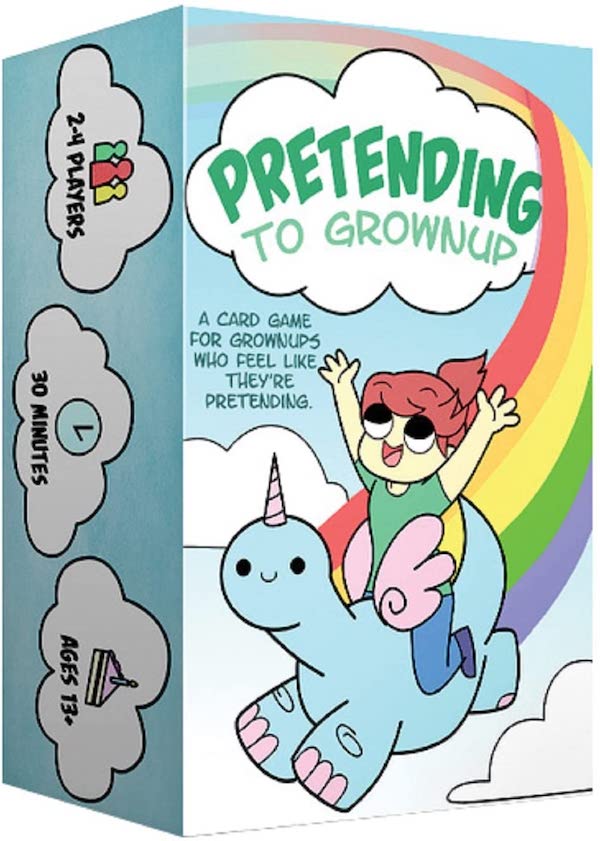 Image via Golden Bell Studios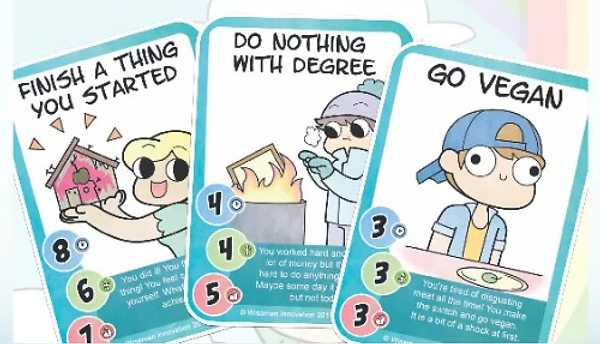 Image via Golden Bell Studios
Dubbed "poker for millennials,"
the amusing
Pretending to Grownup
party game embraces the fact that you're not the only one pretending to have everything under control. Working with more than 100 unique cards depicting common situations and responsibilities, your task is to manage them well and out-adult the other players. Each card has its own varying merits of Time, Money, and Energy—"the only three resources at a grownup's disposal"—from which you'll earn points.
The deck features
artwork from 32 guest comic artists, and you don't have to play the game to admire the self-deprecating humor. Pro tip when you do find the time to get to it: You can "bend the rules" using wild cards which are illustrated with magical imaginary friends, supposed personifications of your imagination. For once, adulting looks fun.
7. PoooliPrint + Paper Rolls: An inkless pocket printer to capture the chirpiest memories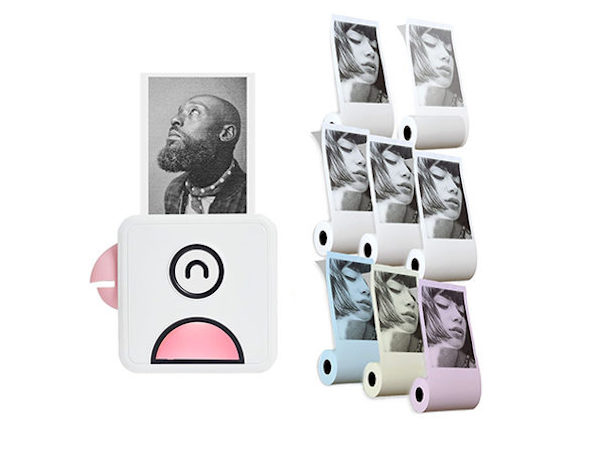 Image via Poooli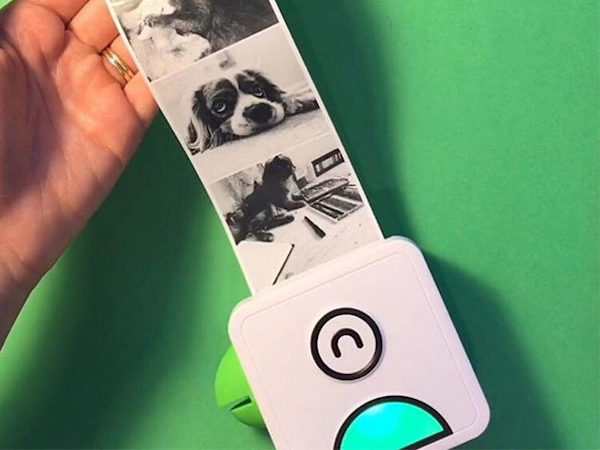 Image via Poooli
There's more than one
reason to smile with this adorable
PoooliPrint
printer in your hand. It uses a special ZeroInk technology, which means you'll never have to worry about ink replacements. And yet it prints pictures and notes in 200dpi definition within seconds.
For picture-perfect results,
images can be edited and controlled via the accompanying Poooli smartphone app, while the pocket printer's 'beak' can be removed to serve as a magnet or cardholder for display. The bundle arrives with pink, yellow, green, or blue paper—corresponding with the gadget's color—so you can also print in a tint other than black and white.
8. iBot G3: A cute anthropomorphic 'desktop' to dress up your desktop space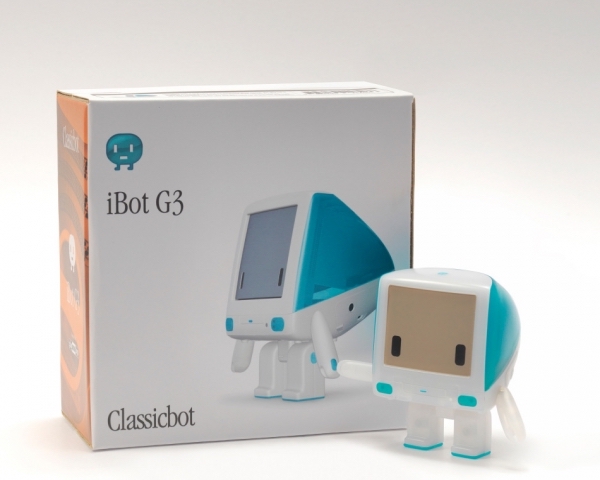 Image via Philip Lee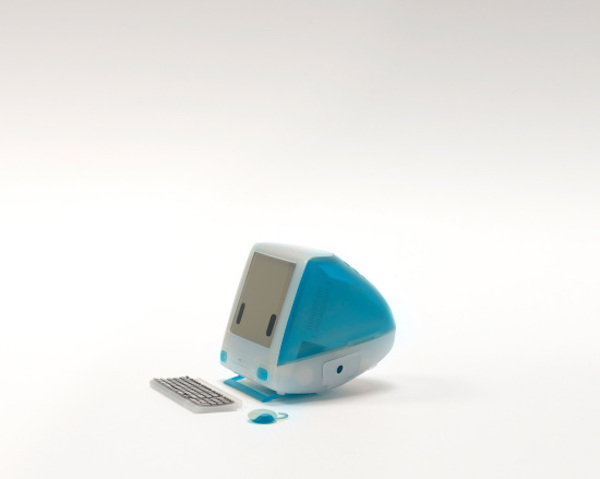 Image via Philip Lee
Inspired by the classic
iMac G3, this charming
iBot G3
is the action figure for fans of the retrofuturistic. Its uniquely translucent plastic shell means you'll be able to peer into the collectible's internal units, which include its ethernet connection ports and the ventilation fan.
Taking its detachable
limbs apart transforms this robotic figure into a tiny computer replica, and, for full effect, it even has its own miniature round mouse and keyboard.
9. Cake My Day Ice Cream Face Mask: Comfort food for your skin that looks, feels, and smells like ice cream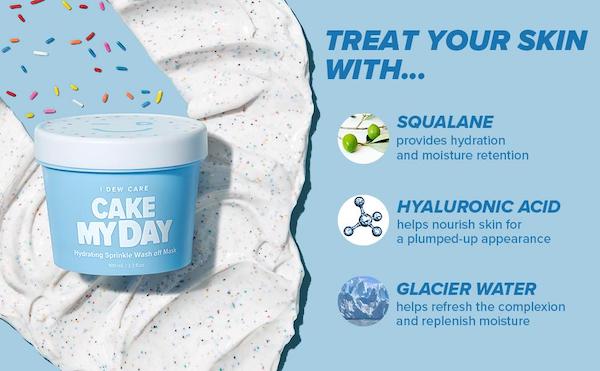 Image via I DEW CARE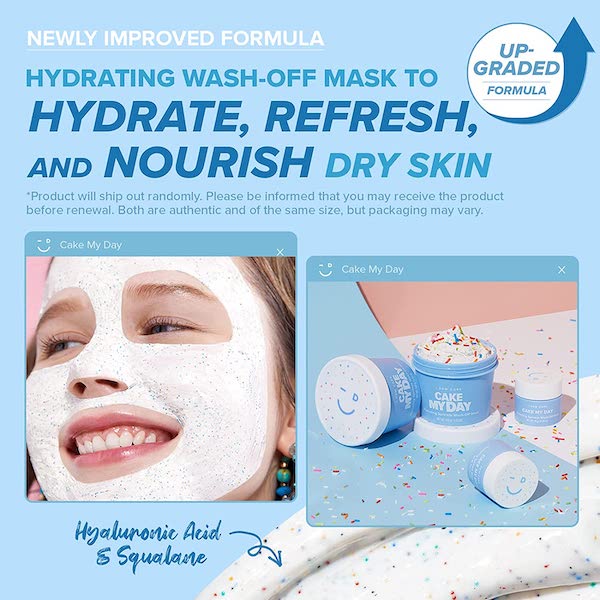 Image via I DEW CARE
Your skin deserves to
indulge in a sweet treat too. The
Cake My Day Ice Cream Face Mask
is a tub of hydrating, birthday cake-scented skincare with a velvety texture à la soft-serve ice cream. And it has rainbow sprinkles!
Though, it's anything
but junk food. In fact, the sweet wash-off face mask nourishes the skin: It's infused with hyaluronic acid, squalane, and glacier water, which plump skin and deeply hydrate it.
10. Hand Warmer Mug: A 'sweater' for your hot drinks that keeps your hands cozy too
Image via Piero Quintiliani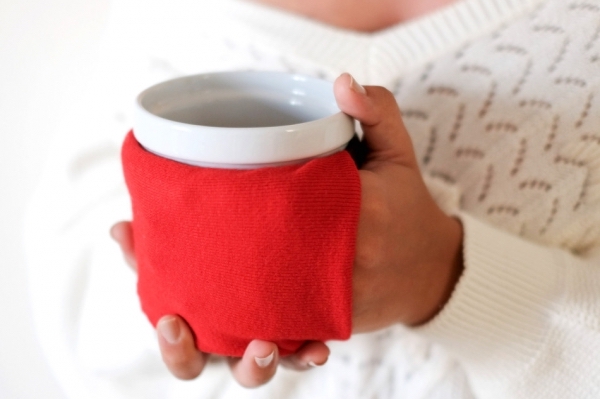 Image via Piero Quintiliani
It can be said that
hot cocoa is like a hug for your tummy. Now, you can physically feel it at your fingertips. The
Tama Hand Warmer Mug
's handle is replaced with sleeves to keep your hands comfortable and snug when you carry a hot or cold beverage around.
Meanwhile, the wool lining
of the glassware dissipates heat transmitted from the ceramic mug. If there were hygge for hands, this might be it.
Still need more ideas?
Don't miss our '
10 Christmas Gifts For The Friend Who's Permanently Working From Home
' recommendations!
This is a sponsored post.
Receive interesting stories like this one in your inbox
Also check out these recent news