Don't miss the latest stories
Share this
This 'Inconvenience Store' Supports Community Through The 'Pain' Of Giving Back
By Ell Ko, 19 Nov 2021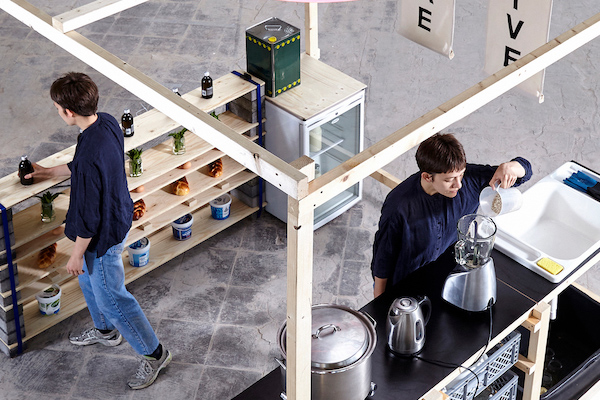 Image by Femke Reijerman and featured with permission
It's not much of
a secret that, as convenient as supermarkets are, they're less than ideal for the environment. Besides the detrimental
impacts
mass agriculture has on the Earth, there are also transport, packaging, and store maintenance to consider.
All too often, these
things are skewed in favor of the supermarket corporation and less thought is spared for the communities that sustain it.
Aiming to shift the
balance is Hyperburgers, an "inconvenience store" prototype designed by
Francesca Tambussi
, a recent social design graduate of the Design Academy Eindhoven. Conceived as a graduate project, this store concept is designed around the "give-and-take" principle within communities rather than relying on a large business.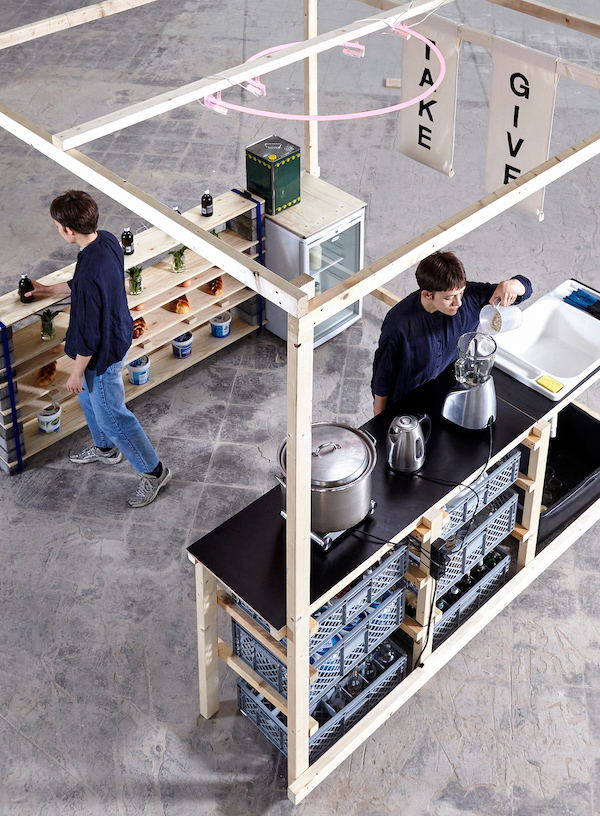 Image by Femke Reijerman and featured with permission
"There's no middle man
here: people supply and pay each other directly. The only thing that the shop requires is that whenever we take, we need to give, be it in the form of food, time or packaging," the
Hyperburgers
store states of itself.
It's a bit like a
co-op, except no membership is required for this one. Members of the community, the store's main consumers, are responsible for stocking the shelves when they shop there, creating somewhat of a space for exchange.
For example, someone
who owns chickens might provide eggs when they go in for some fruit, which has been provided by a gardener who went to get bread.
Payments are made to
the supplier of the food to ensure fairness to everyone. This money will go entirely to the supplier via a peer-to-peer payment system, accessed through the store's website.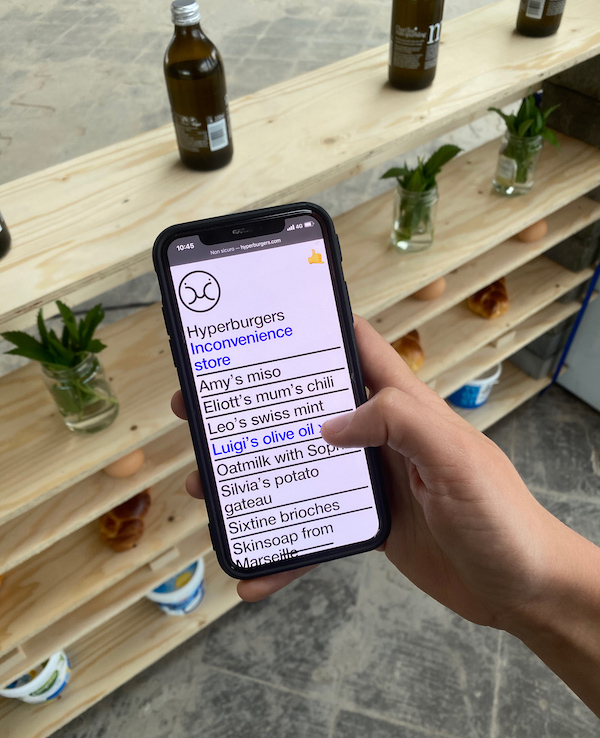 Image by Francesca Tambussi and featured with permission
But that's not all—apart
from payment through money, payment through an act of service is also highly suggested.
This could come in
the form of volunteering to clean the shelves, or helping out in the Hyperburgers kitchen to prepare the store's ready-to-eat offerings. Tambussi has pointed out to
Fast Company
that another way to help is to assist with making oat milk—a simple process with the right equipment—that will be sold at the store.
Or it could even
be as simple as bringing in clean packaging suitable for reuse, donating it to suppliers or other patrons.
"I want to make
it really easy to give," she explains. "Not everyone is into food providing. That can be alienating: 'Ugh, another activist thing! I'm overwhelmed! I have a family, a job!' But it can be as small as taking a jar from home and bringing it in."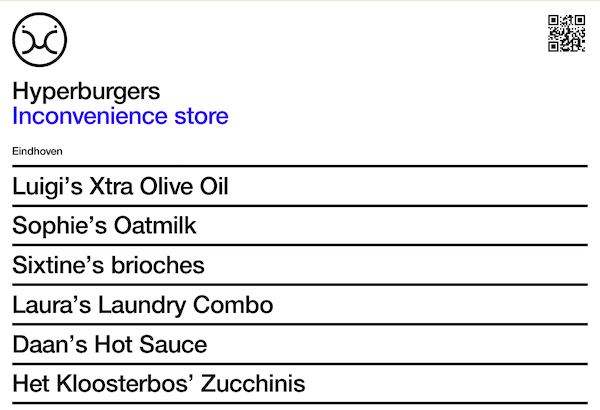 Screenshot via Hyperburgers
Economics-wise, the
store would remain as a nonprofit, and its brick-and-mortar spaces would have to be donated by the cities. As Tambussi believes that food should be a civic resource and not a commercial enterprise, it's a justified use of public funding.
It's an ambitious
concept, but she recognizes that the traditional supermarket model isn't going to be overhauled overnight. Of course, this new concept comes with its own set of uncertainties and potential hurdles, such as how to ensure people are honest with what they give back, but Tambussi isn't going to let them stand in her way.
"The idea of the
shop is to be incremental, a slow growth. It's the opposite of a new liberal business where it needs to be time-efficient."
There are also reportedly
plans in place to develop an open-source book to expand the concept of Hyperburgers, allowing anyone who's interested to open their own store of a similar nature.
For now, more
stories of the items stocked at Hyperburgers and the future of the groundbreaking store can be found on its
Instagram
page.
[via
Fast Company
, images by
Francesca Tambussi
and featured with permission]
Receive interesting stories like this one in your inbox
Also check out these recent news