Don't miss the latest stories
Share this
UN Submits $6B Proposal For Elon Musk To Part With Money To Fight World Hunger
By Alexa Heah, 19 Nov 2021
​​​​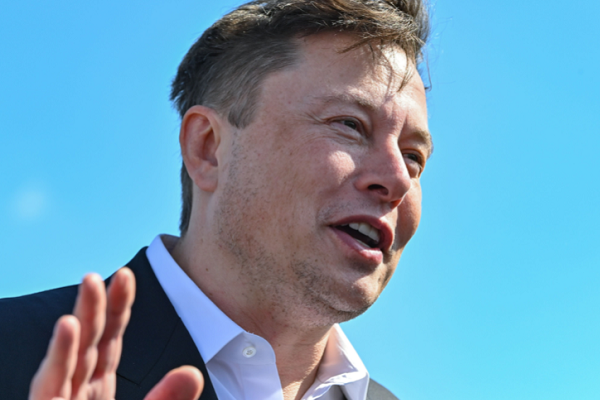 Image via Naresh777 / Shutterstock.com

Earlier this month, Elon Musk publicly vowed to sell US$6 billion worth of Tesla stock if the United Nations (UN) could prove that the money would help stave off a global hunger crisis.

He had made the claim in response to a challenge issued by the organization, calling on billionaires to help feed "42 million people that are literally going to die if we don't reach them," saying that he would pony up the money if the UN could transparently detail how it was going to use the funds.

Now, the UN Food Program Director, David Beasley, has officially laid out its plans on how it would spend the US$6.6 billion to combat the world's hunger emergency, just as Musk had asked.

Beasley tweeted a link to a 1,000-word "executive summary" addressing the matter, which specified how the organization would use meals and vouchers to reach the 43 countries "on the brink of famine."

According to CNN, US$3.5 billion will be used to buy and deliver food directly, with another US$2 billion going towards cash and food vouchers for areas where there are functioning markets.

US$700 million of the remaining sum will be used to lead new food programs "adapted to the in-country" requirements, in order to ensure "the assistance reaches the most vulnerable" people. Lastly, US$400 million will be set aside for "operations management, administration, and accountability."


"The world is on
fire. I've been warning about the perfect storm brewing due to COVID, conflict, climate shocks, and now, rising supply chain costs. IT IS HERE,"
wrote
Beasley, highlighting the severity of the situation.
In a direct
tweet
tagging Musk, Beasley told the world's wealthiest man: "You asked for a clear plan and open books. Here it is! We're ready to talk with you—and anyone else—who is serious about saving lives."
At the moment,
it's unclear if Musk, or any other billionaires worldwide, have seen the proposal.
While not many
are convinced the world's top 1% are doing enough for those on the verge of starvation, there's still a glimmer of hope that the UN's plan could get enough backing to save over 40 million individuals.
This hunger crisis is urgent, unprecedented, AND avoidable. @elonmusk, you asked for a clear plan & open books. Here it is! We're ready to talk with you - and anyone else - who is serious about saving lives. The ask is $6.6B to avert famine in 2022: https://t.co/eJLmfcMVqE

— David Beasley (@WFPChief) November 15, 2021
[via
CNN
, cover image via
Naresh777 / Shutterstock.com
]
Receive interesting stories like this one in your inbox
Also check out these recent news