Don't miss the latest stories
Share this
Disney Fans Discover It Edited 'Lilo & Stitch' So Kids Won't Crawl Into Dryers
By Mikelle Leow, 19 Nov 2021
​​​​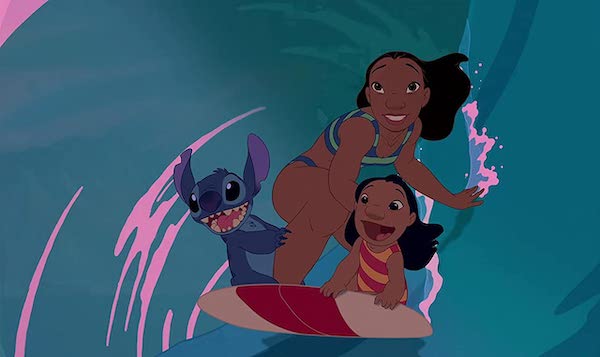 Image via Disney / IMDb

In Disney+'s version of 2002's Lilo & Stitch, Lilo doesn't go into a clothes dryer to hide from her sister Nani. No, your memory isn't playing tricks on you—nor is it a result of the Mandela effect—Disney decided to replace the original scene, a supposed attempt to prevent impressionable viewers from mimicking this.

Instead of a clothes dryer, the little girl is seen entering a cupboard with a pizza box as a pretend-door to hide from her sister—a fun touch from Disney, to be fair.


The switch has been
noted by fans for years, reports
Newsweek
, and it seems to have been the standard since the second DVD release. However, with the fairly new subscription service Disney+ allowing subscribers to rewatch classics on-demand, more viewers have come to notice the edit.
In particular, the scene
is perplexing users on TikTok, with videos of the remade version amassing millions of views. One of the first to share this tidbit was TikTok user
Corinne Is In
, who wondered if the cupboard was a "clever" fan edit.
Responses from
fellow Disney fans, including a video that has been viewed 37.6 million times, note that the scene is an authentic one. "Disney changed to the pizza shortly after the first DVD release," said Dude McShredy, the uploader of this viral clip.
According to a section
on the film's
IMDb page
, Disney felt compelled to draw over the tumble dryer "to avoid a '12' rating." The
British Board of Film Classification
(BBFC) says shows and movies classified 12 "contain material that is not generally suitable for children aged under 12," and that children under the age of 12 cannot enter a theater to watch films of this rating without being accompanied by an adult.
"The scene is identical
in every other way, including the action between Nani and Lilo," IMDb elaborates.
Producing alternative scenes
is nothing new to Disney, of course, and it's been known to tweak scenes to resonate culturally with various parts of the world. The
animal newscasters
in
Zootopia
, for instance, are of different species: There's a moose for US and Canadian audiences; a koala for viewers in Australia and New Zealand; a tanuki for those in Japan; and a panda for Chinese viewers. Riley in Pixar's
Inside Out
is also served different foods deemed yucky by kids, depending on where they live.
Going all the way back,
Disney has had, on countless occasions since its first animated films,
recycled scenes
, simply swapping out characters in sequences from other movies.
[via
Newsweek
, cover image via
Disney / IMDb
]
Receive interesting stories like this one in your inbox
Also check out these recent news