Don't miss the latest stories
Share this
Marketers Are Already Working To Hack Ads Into Your Dreams, Scientists Warn
By Alexa Heah, 22 Nov 2021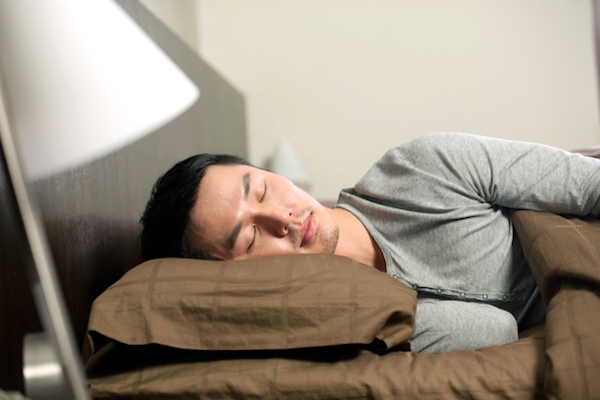 Image ID 24016784 © via Merzzie | Dreamstime.com
Ever feel that billboards
have infiltrated nearly every facet of daily life? Well, it now appears that marketers could be coming for yet another aspect of your day. Scientists have begun ringing alarm bells about the possibility of marketers hacking advertisements into your dreams—and they think it could happen soon.
Researchers at Harvard,
MIT, and the University of Montreal published a
joint study
on something called dream hacking, cautioning the public that as per a recent survey, 77% of marketers indicated that they planned to use "dreamtech" advertising within the next three years.
"Multiple marketing studies
are openly testing new ways to alter and drive purchasing behavior through sleep and dream hacking. The commercial, for-profit use of dream incubation—the presentation of stimuli before or during sleep to affect dream content—is rapidly becoming a reality," the paper warned.
Though the idea
of "dream hacking" may sound far-fetched to most of us, the essay firmly suggested it is a real plan already in the works. In fact, two of the researchers had previously been a part of an
MIT project
designing a device to communicate with subjects and "hack" their dreams while they were asleep.
An example the
paper raised was an advertisement by
Molson Coors
just before the Super Bowl, which promised viewers free beer in exchange for participation in a "dream incubation" study. Notably, the brand had made use of the phrase "targeted dream incubation" in the campaign, which had been a term originally coined by two of the three authors
in 2020
.
According to Futurism,
earlier this year, the three scientists published an open letter pointing out the issues with marketers trying to intercept dreams, which was signed and backed by forty other researchers. The letter called for the Federal Trade Commission, which oversees advertising in the US, to update its regulations against "dream hacking."
While the researchers
noted that "dream hacking" could have benefits in medical programs, such as to treat post-traumatic stress disorder (PTSD), they felt that should dream marketing become a reality, wearable devices such as smartwatches and sleep apps would begin selling users' data to advertisers for profit.
More frighteningly,
it's possible that you won't even remember if your dreams have been hacked. A
separate study
found that mixing foul smells with cigarette smoke while smokers slept reduced their desire to light up the next day, though they couldn't remember why.
"The Coors dream
advertisement was not merely a gimmicky marketing campaign; it was a signal that what was once the stuff of science fiction might quickly become our reality," said the researchers.
"We now find ourselves
on a very slippery slope. Where we slide to, and at what speed, depends on what actions we choose to take in order to protect our dreams."
[via
Futurism
, cover image via
Merzzie | Dreamstime.com
]
Receive interesting stories like this one in your inbox
Also check out these recent news