Don't miss the latest stories
Share this
Impossible Kids' Puzzle Torments Grownups But Gives Them The Break They Need
By Mikelle Leow, 23 Nov 2021
​​​​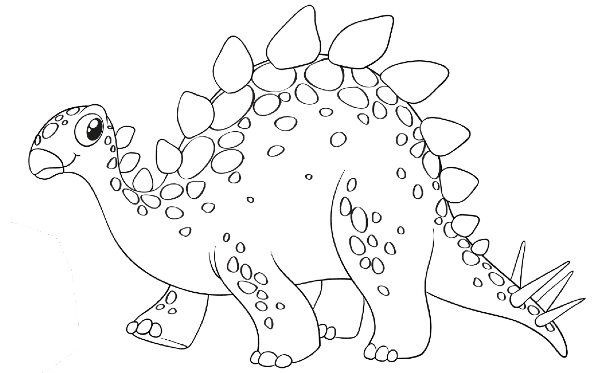 Illustration 90638940 © Dannyphoto80 | Dreamstime.com

You've certainly come across spot-the-difference puzzles that you've struggled more with. This one, however, isn't like the others—in that it will probably never give you the satisfaction of solving it.

An impossible puzzle card of four lookalike dinosaurs, with an apparent odd-one-out, is making an appearance on the internet again and leaving many frustrated. "PLEASE show me the difference," begs a user on Reddit community r/CrappyDesign.

Take a gander and see if you can find anything that sets these dinosaurs apart:



Reddit PLEASE show me the difference… from
CrappyDesign

If you're wondering whether
the speck on the first dinosaur's belly is one of those differences, photos uploaded by other internet users prove otherwise.
can somebody please help me with this. what the fuck pic.twitter.com/DtiYksdQiX

— Keefler (@keefler_elf) April 5, 2021
"This is a brilliant design…"
a user
writes
. "It will keep a child quiet for years." One optimistically
notes
: "They are all different. Personality is what is important"—wise words to impart to a child about quadruplets.
Perhaps the main takeaway
from this puzzle is the uninterrupted break that grownups will get from kids; it will keep children busy for a while, akin to
that scene
in
The Office
when Pam hands Creed two pictures and challenges him to spot the difference between identical designs.
Some people have found
respite in running their own forensics on the graphic, with one using
Photoshop
to distort and layer the dinosaur clipart on top of one another. Another says they created an animation to look for disparities between the dinosaurs. Both tests turned up identical character designs. "I know I wasted 15 minutes of my life but it was worth it," one person concludes.
"[Proving] the dinosaurs
are the same is a better puzzle anyway," jokes another.
You might be right
to believe that the puzzle is a blunder. A Twitter user by the name of Jaileen says that the graphic perplexed her so much, she emailed the company that published the card to get some clarification. The printer apparently wrote back and said it was "a misprint" and sent the intended version, which sees one of the dinosaurs with a missing nostril.
YES!! i came across this same shitty lil card a few weeks ago and emailed the company bc wtf is that and they said "sorry, that's a misprint" and sent me this. hell pic.twitter.com/ahO9E68K6G

— J (@jaiIeen) April 6, 2021
Not even the Sphinx
was this cruel with its riddle.
[via
Newsweek
, images via various sources]
Receive interesting stories like this one in your inbox
Also check out these recent news