Don't miss the latest stories
Share this
Catherine The Great's Letter About Smallpox Vaccination Goes Up For Auction
By Alexa Heah, 24 Nov 2021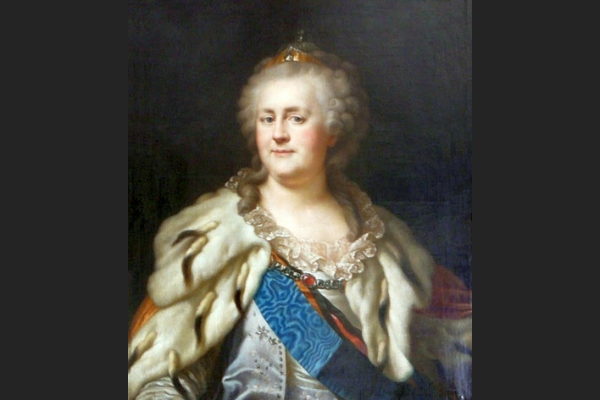 Image via Johann Baptist von Lampi the Elder / Wikimedia Commons (Public Domain)
While discourse on
vaccinations seems to be something that's only gained mainstream attention in the last couple of years, turns out, it was an equally hot topic centuries ago.
An April 20, 1787, letter
penned by Russian Empress Catherine the Great to the Count of Malorossiya (now Ukraine) had actually revolved around the importance of smallpox vaccination at the time.
According to The Moscow Times,
the letter, which was previously held by a private collector, has recently gone on display for the first time in Russia, and will go under the hammer at the MacDougall's auction house in London on December 1.
The Empress, who was
on the throne from 1762 to 1796, was an outspoken advocate for vaccines. As per
MacDougall's
, the public had been resistant to the idea of shots at the time, with Catherine being the first person in the nation to be vaccinated against smallpox, along with her son.
It took over 3,000 years
before the smallpox virus was fully eradicated in 1980. In fact, it was so deadly, there were reports of the disease killing entire villages at once. According to the
World Health Organization (WHO)
, the first successful smallpox vaccine was created in 1796, when Doctor Edward Jenner discovered that people who had been infected with cowpox didn't catch smallpox after.
"Among the other
duties of the Welfare Boards in the Provinces entrusted to you, one of the most important should be the introduction of inoculation against smallpox, which, as we know, causes great harm, especially among the ordinary people," wrote Catherine in Cyrillic, a Slavic alphabet.
"Such inoculation
should be common everywhere," she said.
Similar to vaccination centers
that were set up at the beginning of 2021, the Empress said that each town should build a temporary location in abandoned convents or monasteries to vaccinate those who couldn't do so in their own homes.
The letter will be auctioned
alongside a portrait of Catherine, and is expected to go for about US$1.6 million.
[via
Live Science
, cover image via
Johann Baptist von Lampi the Elder / Wikimedia Commons
(Public Domain)]
Receive interesting stories like this one in your inbox
Also check out these recent news