Don't miss the latest stories
Share this
Geometrically-Perfect Material Can Mute 94% Of Sounds, Including Jet Engines
By Ell Ko, 26 Nov 2021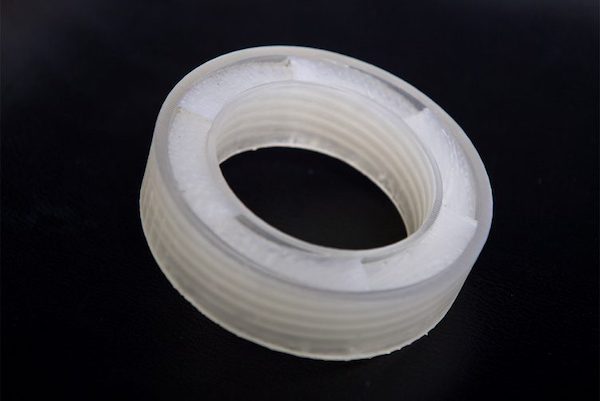 Image via Boston University
As far as technology
and science have come in the last few years, something that still remains a little less efficient than we'd perhaps like it to be is the sound barrier.
Working on combatting
this is a team of researchers from Boston University, who, in March 2019, submitted a
paper
on a new acoustic metamaterial that would allow sounds to be silenced as if hitting the 'mute' button in real life, but while retaining airflow.
"Today's sound barriers
are literally thick heavy walls," Ghaffarivardavagh, one of the scientists, explains. Apart from their clunky properties, they're also airflow-stopping, and less-than-ideal.
Take the jet engine,
for example—if putting a sound barrier like this on the plane, its weight would ensure that it'd remain grounded for the rest of its life. Workers on the ground instead wear earplugs to protect their ears, but this new metamaterial could change the way things work.
A metamaterial
(nothing to do with the metaverse, although we may never be able to estrange the word "meta" again), is a material that touts "unusual and unnatural properties," according to
an article
by Boston University. In this case, it has the "ability to exert an isolated influence on sounds."
The scientists Zhang
and Ghaffarivardavagh calculated the dimensions the metamaterial would need in order to stop sound—but not air—from traversing the open structure. Essentially, it needs to be shaped in order to send the incoming sounds back to their origin.
The duo endeavored
with 3D printing to create this structure of "mathematically perfect specifications" out of plastic.
A lab test of the
material saw the researchers sealing a loudspeaker into one end of a PVC pipe, then closing the other end with the metamaterial. The 'play' button was hit, and it seemed like nothing happened. Then, Ghaffarivardavagh removed the material from the pipe and the lab was thrust into the jarring screech of the loudspeaker.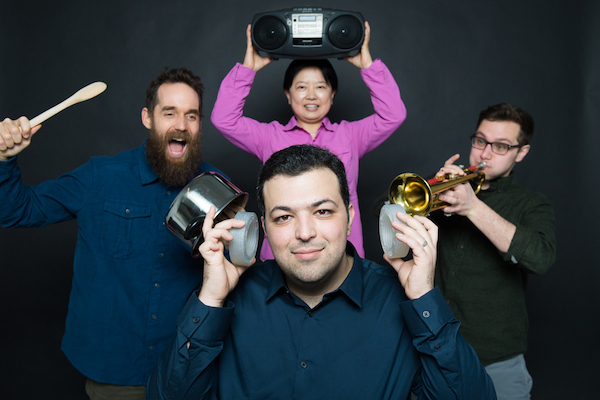 Image via Boston University
"The moment we
first placed and removed the silencer… was literally night and day," recalls Jacob Nikolajczyk, study co-author and a former undergraduate researcher in Zhang's lab. "We had been seeing these sorts of results in our computer modeling for months—but it is one thing to see modeled sound pressure levels on a computer, and another to hear its impact yourself."
By comparing sound
levels with the metamaterial and then with it removed, the team found that they could silence up to 94% of noise. Yes, that includes jet engines, or even an MRI machine.
"Our structure is super
lightweight, open, and beautiful," the scientists state. "Each piece could be used as a tile or brick to scale up and build a sound-canceling, permeable wall."
Drones are also a
potential route to explore, as Zhang points out that it's a growing market with companies like
Amazon
interested, but one that comes with noise pollution concerns.
[via
Interesting Engineering
, all images via
Boston University
]
Receive interesting stories like this one in your inbox
Also check out these recent news