Don't miss the latest stories
Share this
World War II Quilt Contained Hidden Messages From Women To Their Husbands
By Mikelle Leow, 29 Nov 2021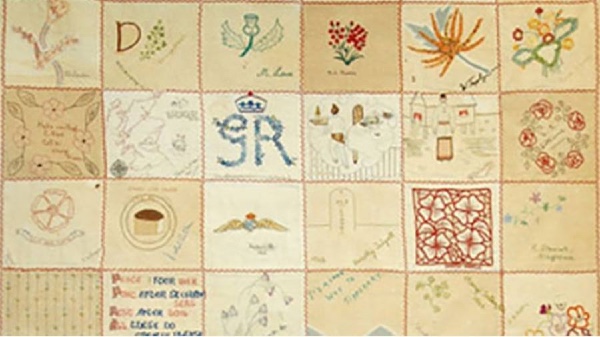 Image via Red Cross
During the Japanese Occupation
in Singapore, British families and their allies were split up and sent to prison camps. Out of reach from their husbands and fathers, women in Changi prison persuaded guards to let them make quilts for the Red Cross to pass time, secretly hoping the handiwork would be seen by the intended recipients as messages of encouragement.
The quilts would be
used at the camp's hospital, where wounded men would be, so the women turned to handicrafts made of Red Cross food sacks to send out a signal to loved ones informing them they were alive.
According to the Guardian,
three of such quilts were recovered from Changi prison, including one that was only recently discovered. Two are permanently on display in Australia, while the third will be shown to the public for the first time in a new museum set to be opened by the British Red Cross in London on Wednesday.
The Changi Quilt,
as it is named, will join rare artifacts portraying the kindness and strength of women during wars. Items to be exhibited include a lamp believed to have been used by Florence Nightingale.
66 squares were stitched
into the quilt, and although innocuous, each one concealed uplifting artwork only the women's husbands or fathers would understand. Names were embroidered onto the squares in case the quilt was seen by a friend of a loved one.
One stirring piece depicted
a letter 'V', possibly to mean victory, along with a pair of smiling rabbits. "She had two daughters, so we think that the message was intended to let her husband know that her two daughters were well and with her," said Mehzebin Adam, curator at the upcoming Museum of Kindness.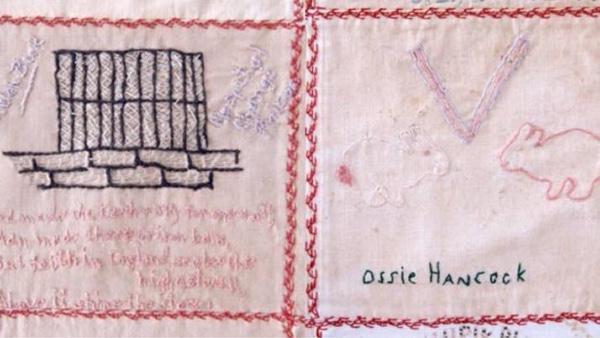 Image via Red Cross
Another portrayed a waiter
setting up a table with a spread of food. "It was only a dream," the message on it read. Next to it was a square for GR (George Rex) by his wife, British nurse wife Maud Broadbent, who spelled out his initials in a string of illustrated forget-me-nots.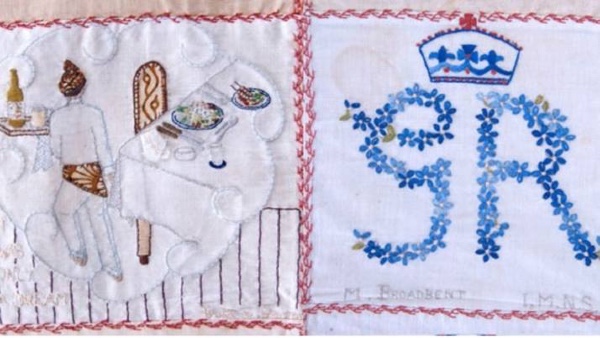 Image via Red Cross
"They had to do all
this in secret, because they weren't allowed to communicate with the men," noted Adam.
[via
Neatorama
and
The Guardian
, images via
Red Cross
]
Receive interesting stories like this one in your inbox
Also check out these recent news