Don't miss the latest stories
Share this
2021's Most Popular GIFs Remind Us That We All Need A Break
By Mikelle Leow, 30 Nov 2021
Image via HBO Max / GIPHY
If the year could be
summed up in GIFs, it would comprise imagery depicting a range of feelings, from happiness (hooray for border openings!) to boredom, disappointment, and jadedness (Omicron? Are we even surprised?).
This emotional rollercoaster
is mirrored in
GIPHY's annual roundup
of most popular GIFs: It starts out with a chirpy animation of Baby Yoda waving his itty-bitty arms in the air, and then transitions to the images of a disoriented The Weeknd, a dejected Pikachu, and an exhausted Tom (whose
real name, by the way, isn't Tom
).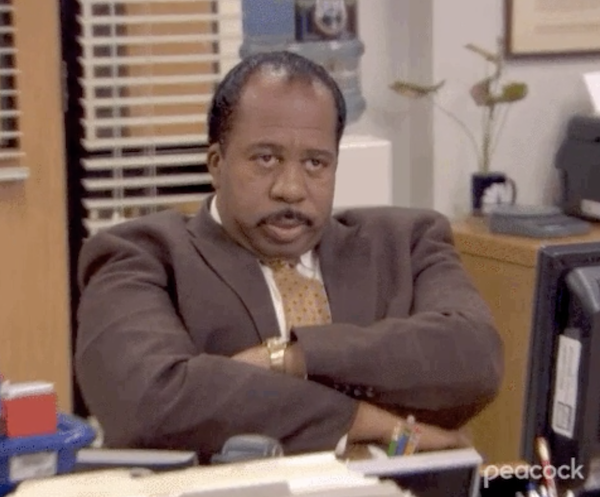 Image via The Office / GIPHY
The overarching emotion
of the year, it seems, is boredom, with the most popular GIF of the year being "Bored Stanley."
The Office
has been a source of comfort—and boredom killer—for many during the pandemic, so this isn't all that surprising.
Reflecting on this
progression of memes, it's clear to see that most people need to step back and take a breather. Hopefully, 2022's leading GIFs will look a lot more optimistic.
10. "Excited The Child"
​​
Image via Disney+ / GIPHY
9. "Happy Dance"
​​
Image via foodieg / GIPHY
8. "Laugh Reaction"
​​
Image via Netflix / GIPHY
7. "Super Bowl Reaction"
​​
Image via NFL / GIPHY
6. "Happy Birthday Party"
​​
Image via Discover LA / GIPHY
5. "Agnes Harkness Winking"
​​
Image via Disney+ / GIPHY
4. "Sad Lonely"
​​
Image via Pokémon / GIPHY
3. "Oh No Reaction"
​​
Image via The Great British Bakeoff / GIPHY
2. "Tired Good Night"
​​
Image via HBO Max / GIPHY
1. "Bored Stanley"
​​
Image via The Office / GIPHY
[via
Mashable
, images via
The Office / GIPHY
]
Receive interesting stories like this one in your inbox
Also check out these recent news