Don't miss the latest stories
Share this
Strange Signs Pop Up In Seattle Warning Of Internet Apocalypse This Week
By Alexa Heah, 02 Dec 2021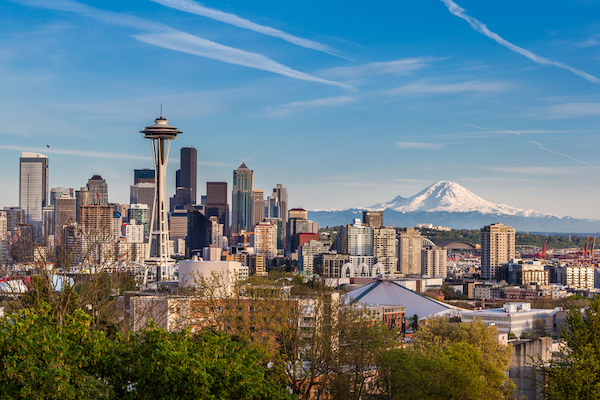 Image ID 52107595 © via Kan1234 | Dreamstime.com
In the last several
days, strange signs have been popping up around Seattle warning that the internet, as we know it, could end on December 2, 2021.
Gael Fashingbauer Cooper
from
CNET
, who resides in the city, snapped an image of a message left on the sign of a closed sushi restaurant in her neighborhood. It rather ominously read: "12022021 INTERNET ENDS."
The internet ends Thursday apparently so get ready I guess. pic.twitter.com/brcqL0PyxW

— GaelFC (@GaelFC) November 30, 2021
Upon posting the
peculiar sight on Twitter, many Seattle residents responded with pictures of other signs they'd spotted with the same message. One, placed under a speed limit caution along a road, shared the cryptic message of "12022021 INTERNET ENDS."
A few more messages
were spotted under road signs around the city, and though someone
posted
an image of a man climbing one of the street signs, it's not known if he's the one behind this unsettling campaign. 

"Looks like an attempt
at viral marketing. Can't be a movie, nothing big's coming out that day," posited a Reddit user.
well folks this is it. this is where the internet ends pic.twitter.com/OBSyLXRDC4

— Lāniē Heī (@byelanie) September 5, 2021
Cooper found that
the date in question—12-02-2021—when written in numerical terms, is the longest palindrome date of the year. This would only work in the US, where the month is written before the day. Could this be all part of a guerrilla stunt campaign?
The mystery became
even more confusing when Kurt Schlosser, a writer at
GeekWire
, chanced upon a website that seemed to be related to the messages:
12022021endofinternet.com
. There isn't much on the site apart from a 1977 Arpanet diagram and a digital clock counting down to 2pm (PT) on Thursday.
Will the internet really
be coming to an end? While that's not likely, the signs and messages have certainly got us eagerly awaiting what will happen when the clock hits zero.
INBOX: "I found that the end of the internet is either:

1) On the N 80th Ave overpass, or

2) Set to happen on December 2, 2021.

Either way, big news." pic.twitter.com/PKXlNam0Cl

— Chase Burns (@chaseburnsy) July 28, 2021
[via
CNET
, cover image via
Kan1234 | Dreamstime.com
]
Receive interesting stories like this one in your inbox
Also check out these recent news